Print Friendly Version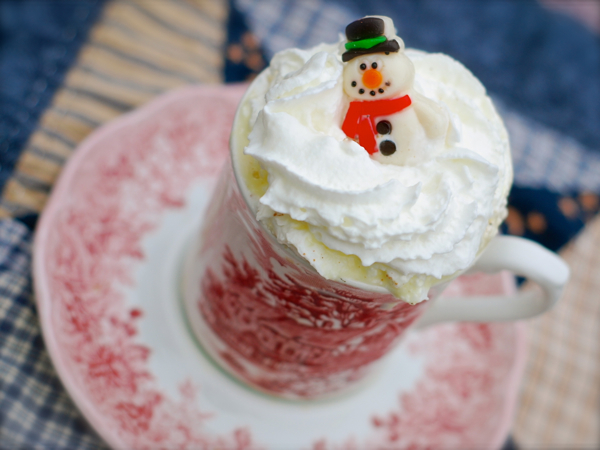 Did you know there's an entire "secret" menu at Starbuck's? It's true! There are several posts out there with a list and exactly how to order your secret beverage when you go in to the coffee shop. I love stuff like this! So fun!
I decided to recreate one of my favorites. The Starbuck's Secret Menu Sugar Cookie Cocoa, and take it one step further by making it vegan. What's great about this is you don't even have to go anywhere. You can stay in your jammies and just head out to your kitchen and whip one up. That way you'll have more time to cozy up with a book in front of your fireplace and start making your Christmas list, or write out your Christmas cards, or knit… You get the idea.
The menu changes all the time, so you can look for other years by simply googling "Starbuck's Secret Menu" for other years if you don't like the 2020 selections in the link above.
Anyhoo… Here's the recipe! This cocoa tastes like warm, freshly baked, sugar cookies straight from the oven! Enjoy.
For Four Vegan Starbuck's Secret Menu Sugar Cookie Hot Cocoas:
4 and 1/2 cups Oatly Oat milk (or your favorite, creamy, plant milk)
2/3 cup sweetened condensed milk (I use coconut)
1 Tablespoon vanilla extract
1/4 teaspoon almond extract
6 oz. white chocolate chips (Nestle makes a vegan version)
1/4 teaspoon salt
coconut or almond Reddi Wip
topping suggestions: sprinkles, edible snowman decorations, sugar cookie crumbles, mini marshmallows (or whatever you want to use as a cocoa topping!)
Place oat milk, sweetened condensed milk, white chocolate, vanilla extract, almond extract, and salt in a large saucepan. Stir constantly, over medium heat, until milk is hot but not boiling. Watch carefully so your cocoa doesn't burn. Once hot, and chocolate is melted, ladle into your favorite mugs and top with any or all of the suggested toppings (above.)
Enjoy!
~Melissa
You may enjoy these related posts: