Print Friendly Version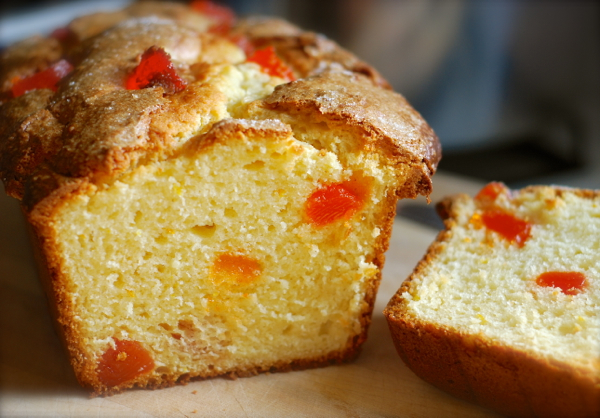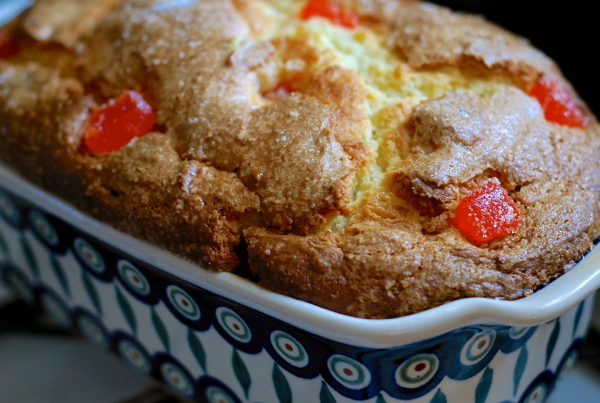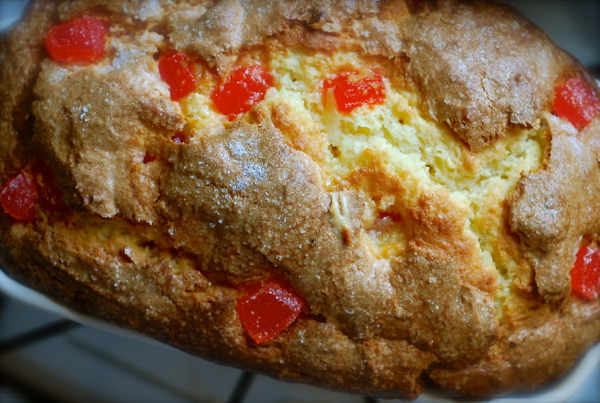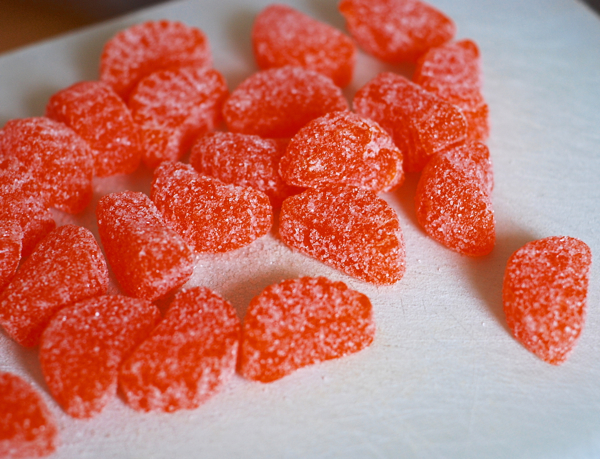 This bread tastes like creamsicles! Orangy, creamy, and sweet with the addition of those yummy, chewy orange slice candies. I call this bread, but really it's dessert. By calling it bread I'm giving you permission to eat it for breakfast. You're welcome!
~ preheat oven to 350 degrees F. ~
1/2 cup unsalted butter, softened to room temperature
8 oz. full fat cream cheese, softened to room temperature
1 cup sugar + a little more for sprinkling over the top
2 large eggs
1/3 cup fresh orange juice
zest of one large orange
2 Tablespoons white vinegar
1 teaspoon pure vanilla extract
2 cups all purpose flour
2 teaspoons baking powder
1/2 teaspoon baking soda
20 orange slice "gumdrop" candies, cut into little pieces
Generously butter an 8×4 inch loaf pan. Cream butter, cream cheese, and sugar until light and fluffy. Add eggs, orange juice, orange zest, vinegar, and vanilla and mix just until combined.
In a separate bowl, combine the flour, baking powder, and baking soda using a wire whisk. Mix well. Add to the wet ingredients and mix until just combined. Fold in candy pieces until evenly incorporated. Pour into prepared loaf pan. Smooth top with a rubber spatula or spoon. Sprinkle a couple teaspoons of sugar over the top. Bake in preheated oven for 60 to 75 minutes, or just until a wooden skewer comes out with a few moist crumbs on it when inserted into center of the loaf. You may need to loosely cover the top with foil during the last 10 minutes of baking so it doesn't over brown.
Rest in pan for 15 minutes. Carefully turn bread out onto a wire rack to cool completely before slicing and serving.
Enjoy!
~Melissa
You may enjoy these related posts: