Print Friendly Version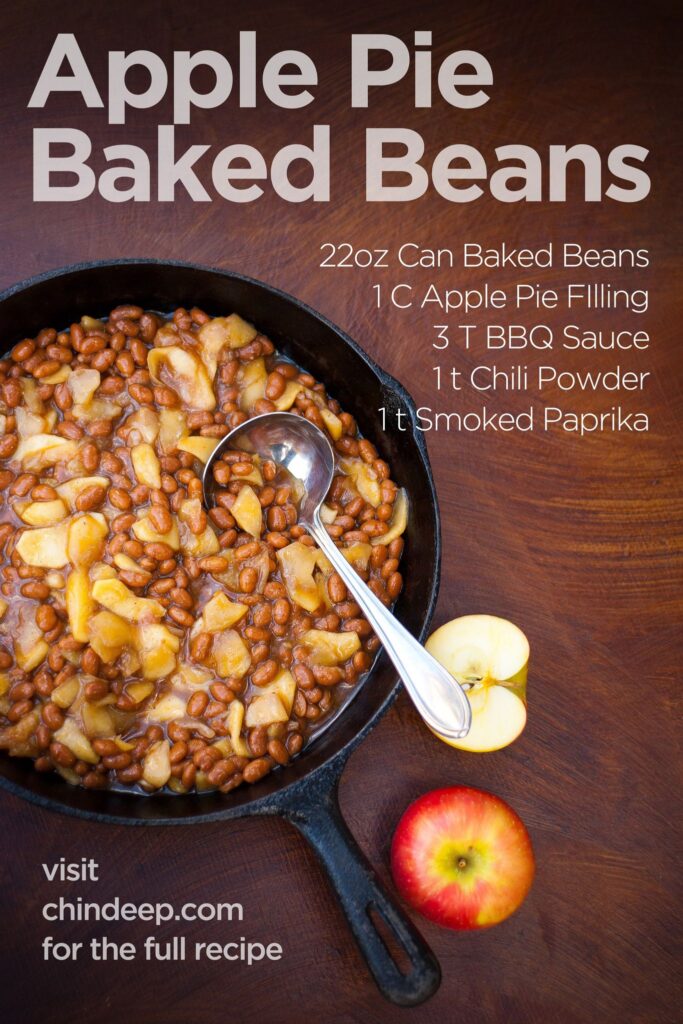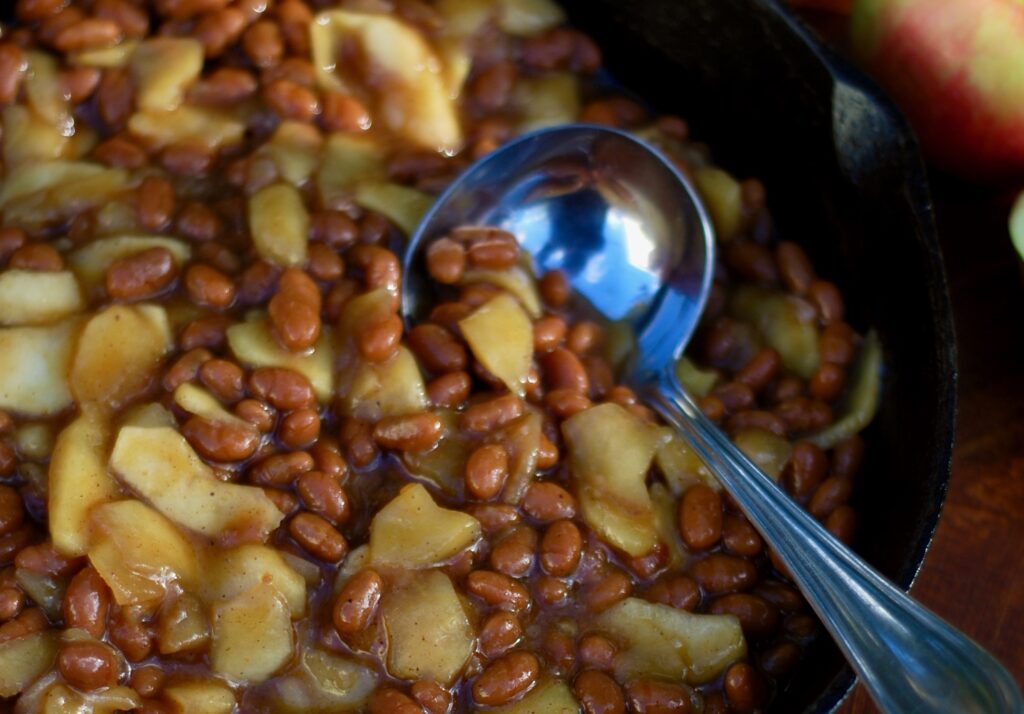 Who else loves "doctored" baked beans? We've been adding things to canned baked beans forever. It's such an easy way to make a delicious side dish, and they really are versatile. Our favorite canned beans are Bush's "Grillin' Beans" and the Bourbon Brown sugar ones are vegan!
So, that's what we're doing in this recipe. Taking a can of baked beans and adding things to it. So easy! If you love the combination of savory, smoky, spicy beans and sweet, tender, cinnamony apples, you are going to love these. Kids even like them! We serve them with grilled, Beyond Burgers, our Backyard BBQ Bowl, over buttery mashed potatoes, anywhere we'd usually serve baked beans and someone always asks for the recipe.
If you want to try your hand at making homemade baked beans that simmer and bubble away in your oven all day I have a great recipe for those too. Annnnnd, you can always add the apples to those before serving.
Here's another "doctored up," baked bean favorite if you want to try yet another recipe for baked beans. Cowboy Beans! Both of the recipes I linked to can easily be veganized by simply substituting vegan bacon and Beyond meat for the non-vegan ingredients. Always feel free to comment below with your questions if you want me to help you veganize a recipe. Happy to help.
Okay, are you ready for the apple pie baked beans? I hope you love these as much as we do!
~ Apple Pie Baked Beans ~
1 (22 oz.) can of your favorite baked beans (We use Bush's Bourbon Brown Sugar Grillin' Beans)
1 heaping cup apple pie filling (canned or homemade)
3 Tablespoons of your favorite sweet, smoky BBQ sauce
1 teaspoon chili powder (we love ancho)
1 teaspoon smoked paprika
Place all ingredients in a medium saucepan or skillet and heat through. Serve with shredded, smoky cheese if you wish. (We love Violife Epic Smoked Cheddar.)
Enjoy!
~Melissa
You may enjoy these related posts: