Print Friendly Version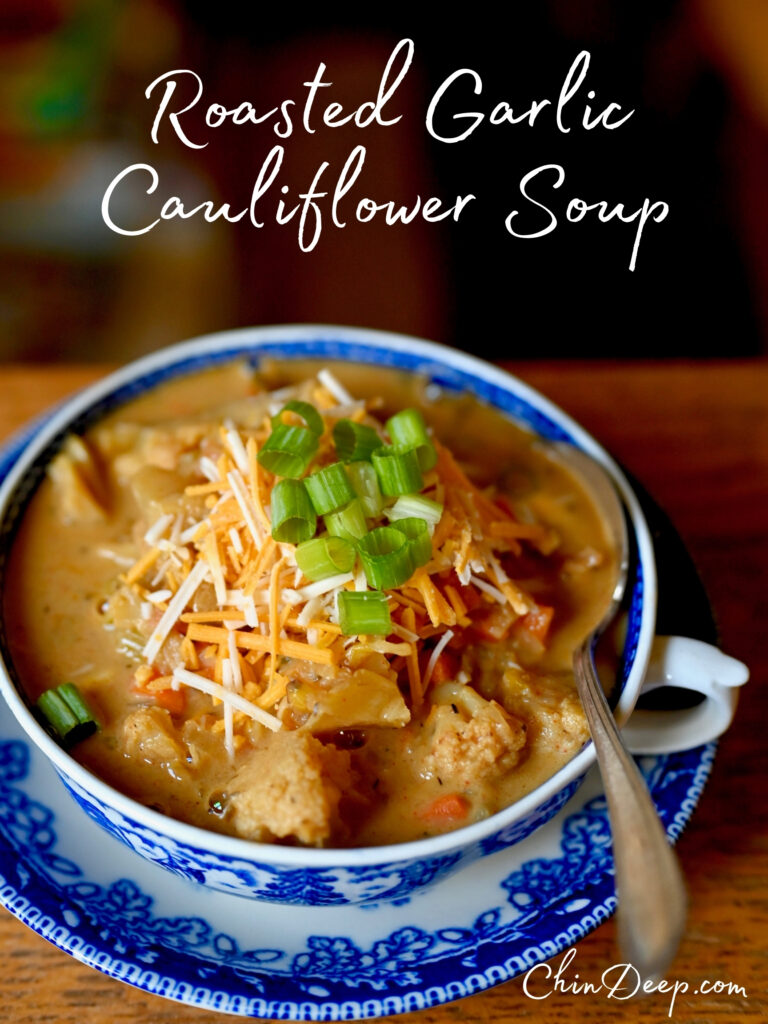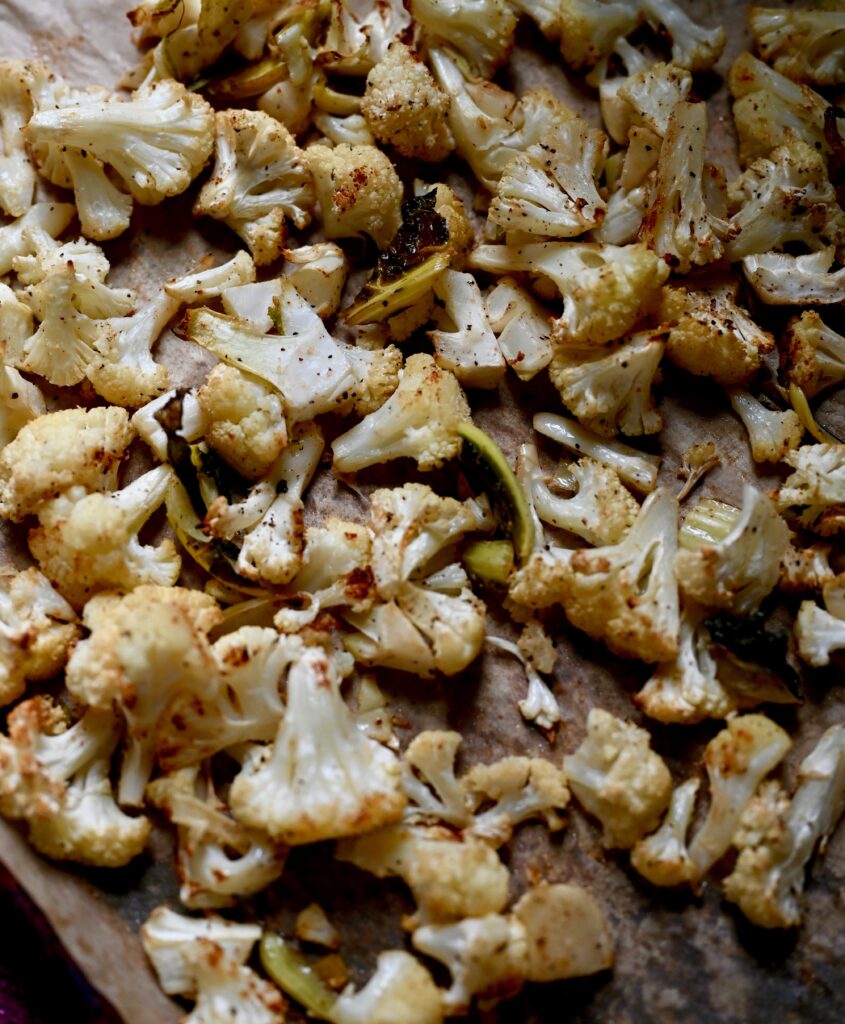 I love rainy fall days like this one. I loaded up my library bag with books I had to return, put on my rain coat, grabbed my umbrella, and I was out the door. After strolling up to the library, dropping off some books in exchange for another pile of hygge books waiting for me, I crossed the street and had lunch and tea in a nearby cafe. I took my time and read a few chapters of the latest Lisa Jewell book that I'm enjoying. Have you read any of her stuff? I started with this one, and now I'm devouring all of them. October puts me in the mood for suspense! What do you like reading this time of year?
I made a giant pot of this amazing roasted garlic cauliflower soup the other day…. (For those of you who've seen Letterkenny, you have to go back and say that sentence in a Wayne voice.) For those of you who haven't seen it, it's definitely raunchy in parts, so beware. I love Wayne though. I can't help myself. He's adorable.
Anyhoo. I made soup and it was fantastic. And easy. Make it. I promise you won't be sorry. Enjoy with grilled cheese sandwiches made on sourdough bread.
For the oven roasted cauliflower and garlic:
1 large head cauliflower
1 large head garlic
2 Tablespoons olive oil
salt and pepper
Line a large baking sheet with parchment paper. Cut cauliflower into bite size pieces. Transfer it to a large bowl and toss with 1 Tablespoon of the olive oil and a little salt and pepper. Spread the coated cauliflower pieces evenly on the prepared baking sheet and roast in 425 degree F. oven for 30 minutes, tossing half way through so it cooks evenly. When it's done, remove from oven and set aside. Decrease oven temperature to 350 degrees F. Cut off top of the head of garlic. Place it in a small, oven proof baking dish with a lid (such as Pyrex.) If you don't have a baking dish with a lid, don't worry, you can use foil. Pour the other tablespoon of olive oil over the cut garlic cloves so it gets down into the head of garlic. Replace top of garlic head and then cover the baking dish. Place in oven and roast for 1 hour of until cloves are a deep golden brown, soft, and fragrant. Once the garlic is done you can turn off the oven and set the garlic aside.
For the rest of the soup:
2 Tablespoons olive oil
1 large white or yellow onion, coarsely chopped
4 big carrots, diced small
2 ribs celery plus green tops, coarse chopped
1/4 cup all purpose flour
1/2 cup nutritional yeast
1 Tablespoon fresh thyme leaves
2 teaspoons smoked paprika
approximately 4 and 1/2 cups vegetable stock
1 cup unsweetened, plain soy milk
Heat olive oil in a large Dutch oven or soup pot over medium heat. Once oil is hot, add the onion, carrot, and celery. Saute for 6 to 7 minutes or until slightly golden and veggies are tender. Sprinkle the flour over the veggies. Stirring constantly, cook for a minute. Add the nutritional yeast, thyme, paprika, veggie stock, and the roasted cauliflower. Stir well. Squirt the soft garlic cloves into a medium mixing bowl and mash them well, using a fork. Whisk them into the soup. Stir until soup is hot all the way through and the broth begins to thicken. Turn to low and simmer gently for 30 minutes to an hour so the flavors of the soup can marry. Add milk at the end, adjust seasonings, and cook just until soup is heated through again.
You can puree a few cups of this in a food processor or blender and add it back to the soup if you prefer your soup a bit smoother, but I like it chunky so I don't bother with that step.
Ladle into bowls and top with vegan cheese shreds and sliced scallion tops
Enjoy!
~Melissa
You may enjoy these related posts: