Print Friendly Version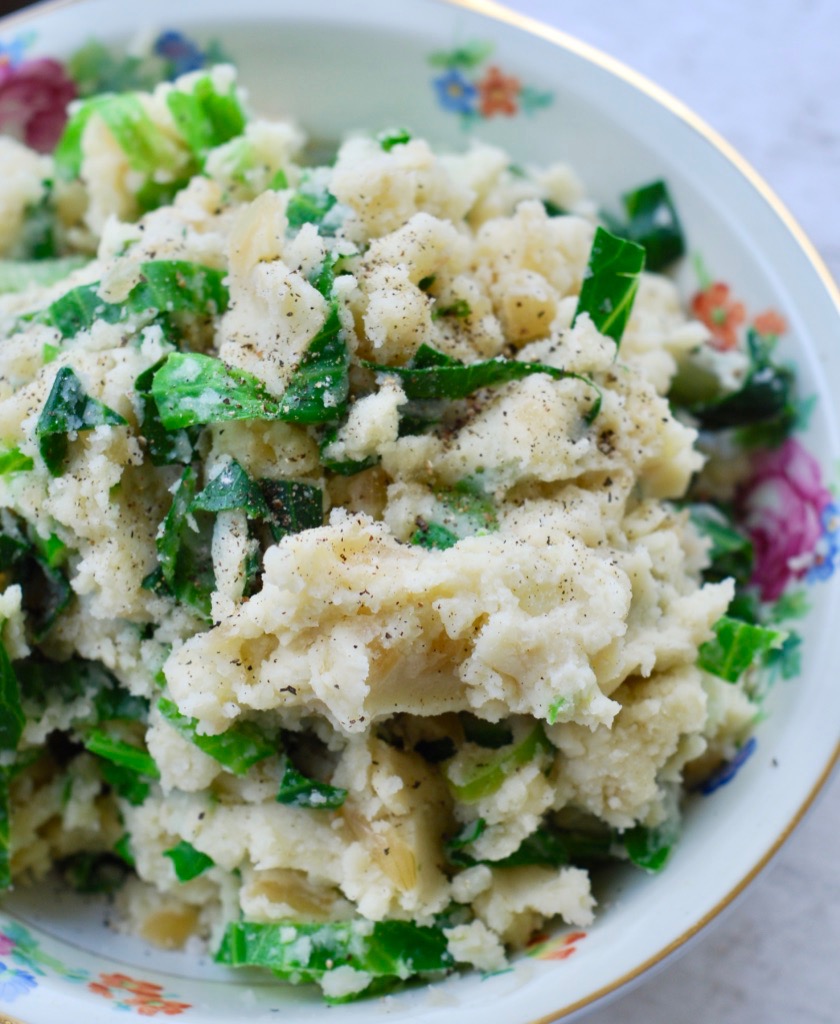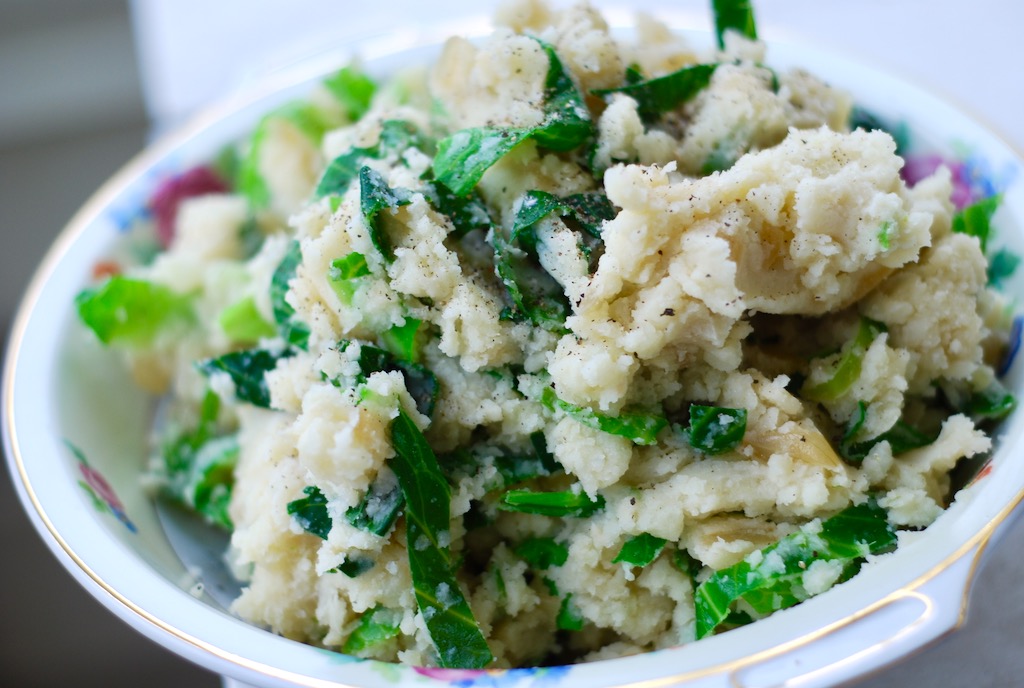 With so many Irish colcannon recipes out there to choose from, I thought you'd enjoy this one because it's slightly different. Everyone seems to love the addition of leeks and garlic because they add so much flavor and depth to the dish. Cashew cream (or vegan cream cheese) adds additional richness to this colcannon. So satisfying! I hope you love it as much as we do.
Colcannon makes a great side dish to whatever you may be making for Saint Patrick's Day, but it's good any time of year. So delicious and simple to prepare!
5 medium Yukon gold or Russet potatoes (approximately 2 lb.)
6 to 8 Tablespoons butter, divided (I use organic Earth Balance)
2 leeks, white and pale green parts only
3 garlic cloves, minced
2 cups packed Savoy (green) cabbage, coarsely shredded
1 and 1/4 cup plain, unsweetened soy milk
1/2 cup to 3/4 c. cashew cream OR vegan cream cheese
freshly ground black pepper
Wash and peel potatoes. Cut into 1 inch chunks and boil until tender. Drain. Place in a large bowl and mash until smooth.
Slice leeks in half lengthwise. Slice thin and saute in 3 Tablespoons of the butter. Cook until very soft (8 to 10 minutes.) Add garlic. Cook an additional minute. Add cabbage. Stir constantly until wilted. Add soy milk. Bring to simmer.
Add the cabbage mixture to the mashed potatoes, along with the cashew cream (or cream cheese.) Stir so everything is evenly combined.
Season with salt and pepper and top with the rest of the butter so it melts over the top.
This makes 4 servings, but can easily be doubled as needed.
Enjoy!
~Melissa
You may enjoy these related posts: