Print Friendly Version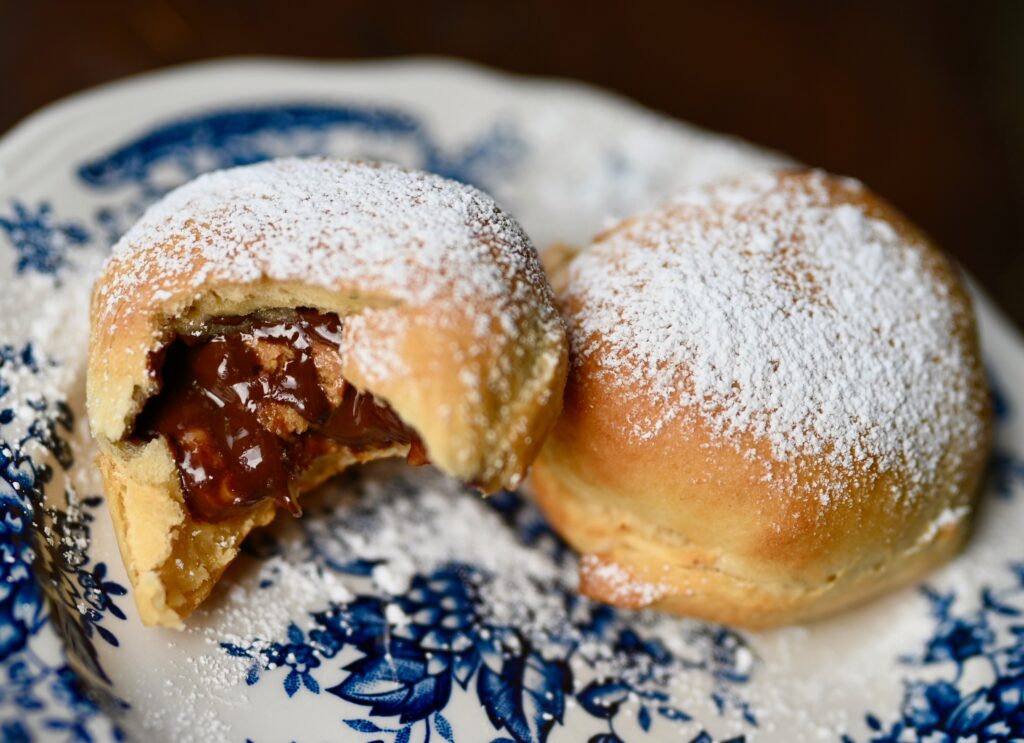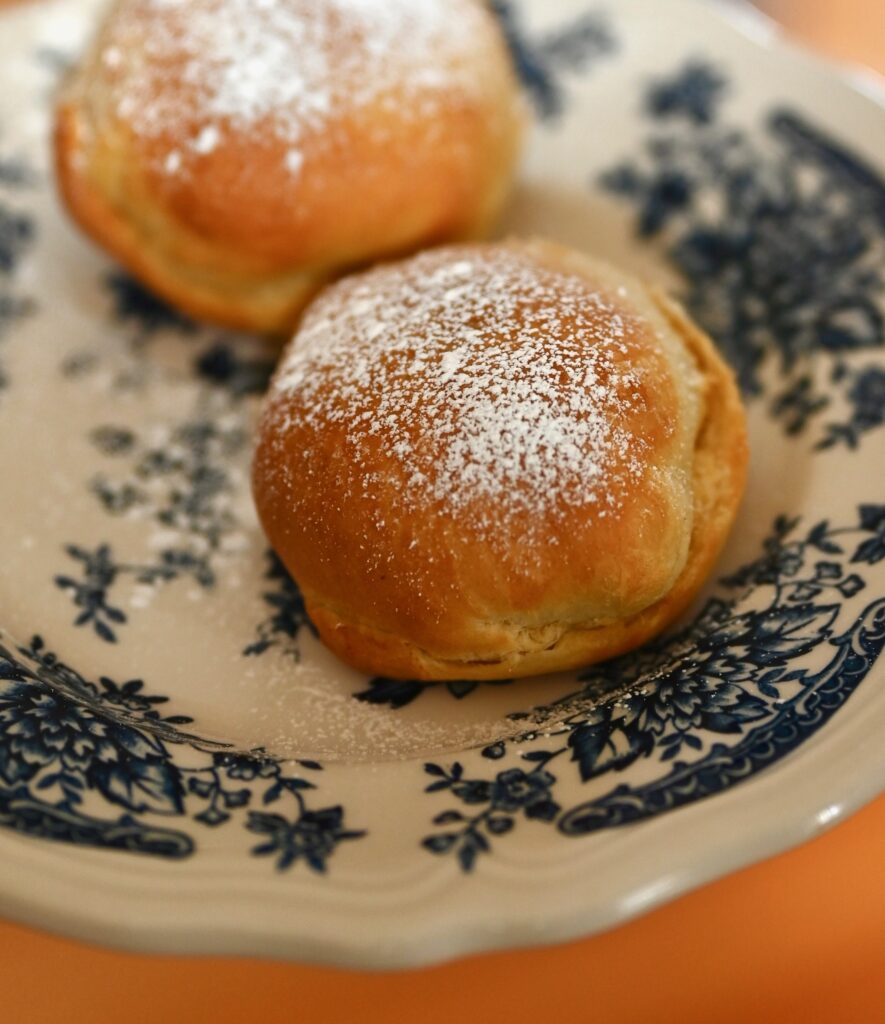 I'm obsessed with my air fryer. It's so much fun coming up with new, easy recipes to share with all of you.
My latest creation was inspired by a Minnesota State Fair favorite. Fried candy bars. Fried peanut butter cups to be exact. You could use any fun-size candy bar you like. Snickers, Milky Way, 3 Musketeers… They'd all be good choices.
Since I'm vegan I no longer eat Reese's Peanut Butter Cups because of the addition of dairy. Justin's makes amazing, dark chocolate peanut butter cups that are vegan and way better than Reese's in my opinion. The ingredients are higher quality and organic. Feel free to use whatever you like.
Okay, are you ready for easy peasy and super delicious? You're going to be amazed.
You'll need:
regular size peanut butter cups
Pillsbury Grands crescent roll dough (I buy ones that don't contain dairy)
powdered sugar
coconut oil
Freeze the peanut butter cups for several hours so they're completely frozen and solid.
For each peanut butter cup you'll need one of the uncooked crescent roll triangles. So just open the tube of crescent rolls, separate them and place a frozen peanut butter cup on the dough. Fold dough over the peanut butter cup and make sure it completely encases the candy. This is important. If there are any holes your peanut butter cup will escape and melt all over the inside of your air fryer.
Okay, once you're done with that step, lightly oil the inside of your air fryer with coconut oil. It's important that you used coconut oil because other oils will burn. Preheat air fryer for 3 minutes.
Place prepared peanut butter cups in air fryer and "fry" at 350 degrees F. for 4 to 6 minutes, or until golden brown.
Dust tops with powdered sugar and enjoy immediately.
YUM!
~Melissa
You may enjoy these related posts: