Print Friendly Version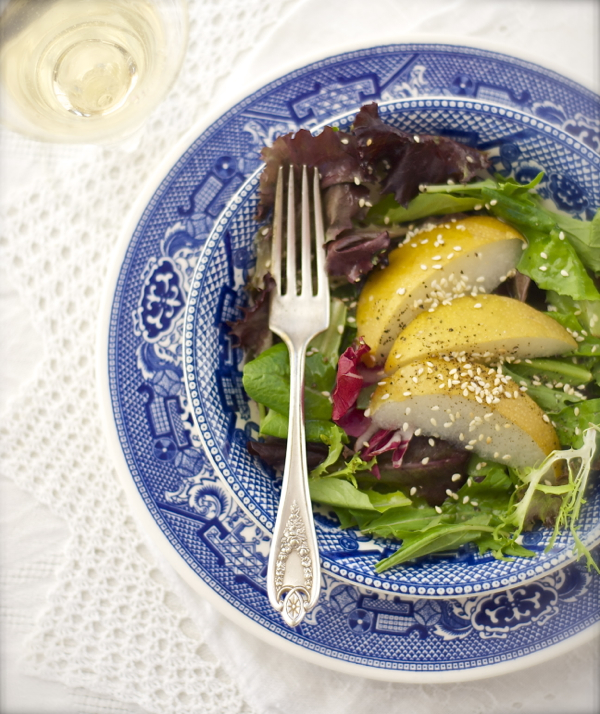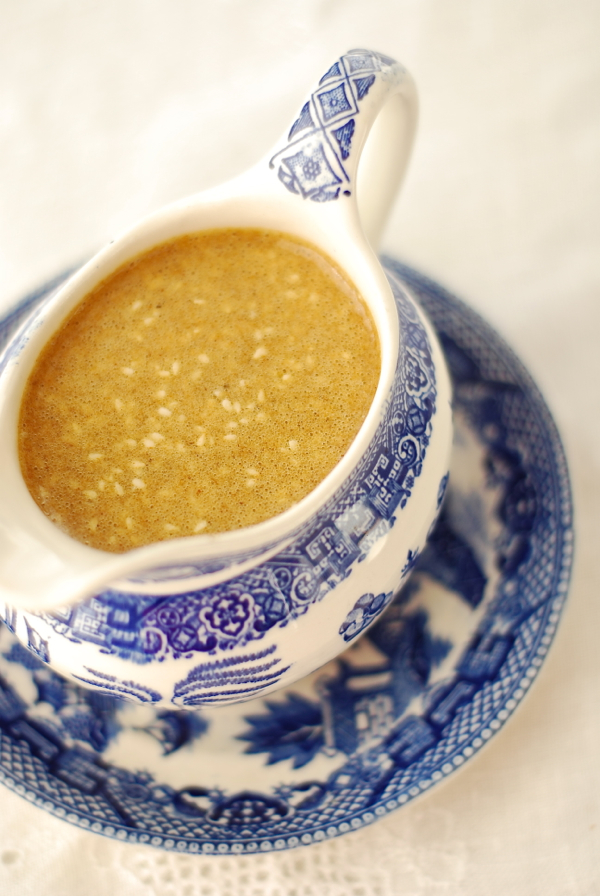 Tonight we're having  buttery garlic rotisserie chicken, brown basmati rice and this simple Asian apple pear salad with homemade ginger pear vinaigrette for dinner. You could easily make this salad more substantial and serve it as a main course by adding a little smoked turkey, bleu cheese and pecans or walnuts. throw in some red grapes and serve it with a glass of late harvest riesling to make it super harvesty 🙂
It's amazingly gorgeous in the Mississippi river valley again today so we're bringing our meal out to the deck on tea trays and enjoying the fresh air and sunshine…later…a little backyard campfire and s'mores for dessert. What are you up to my Lovelies?
for the salad:
spring/herb greens
sliced Asian apple pear
homemade ginger pear vinaigrette (recipe follows)
freshly ground black pepper
Place the salad ingredients in your prettiest salad bowls in the order listed…. and top with this…
~ ginger pear vinaigrette ~
syrup from one (15 oz.) can pears
1/3 cup extra virgin olive oil
1/4 cup wildflower, clover or orange honey
1/4 cup late harvest riesling wine
2 Tablespoons cider vinegar
2 Tablespoons fresh ginger, grated
1 Tablespoon toasted sesame seeds
1 teaspoon salt
1 teaspoon white pepper
Zip all dressing ingredients in a food processor or blender. Drizzle over salad.
You may enjoy these related posts: