Print Friendly Version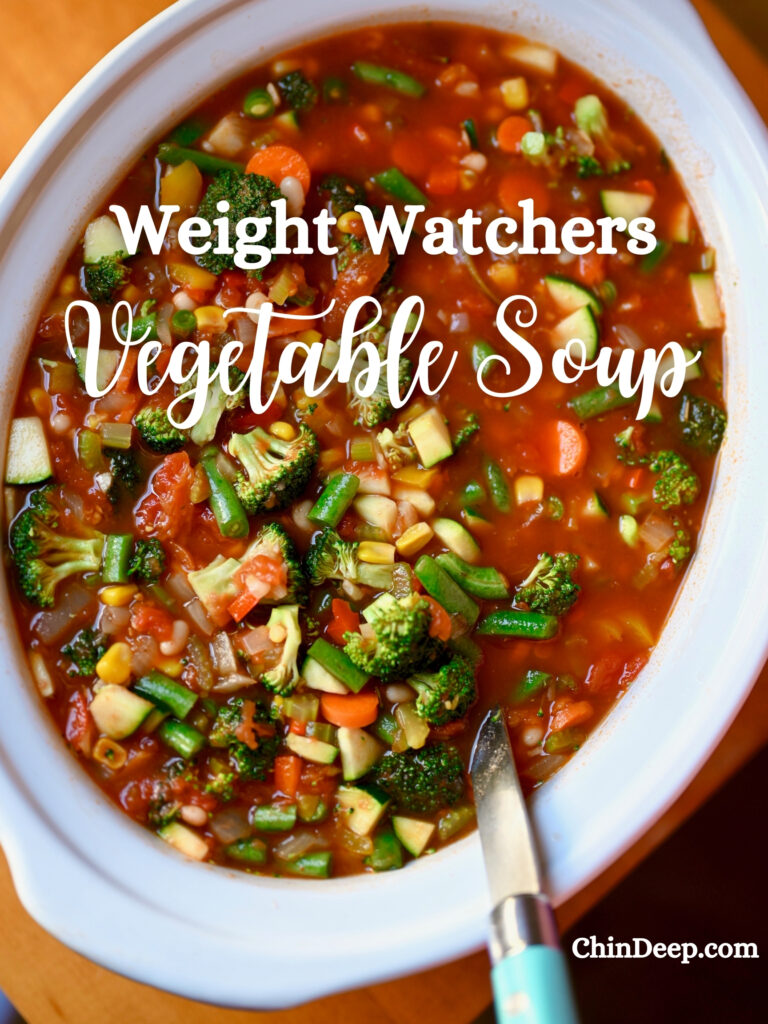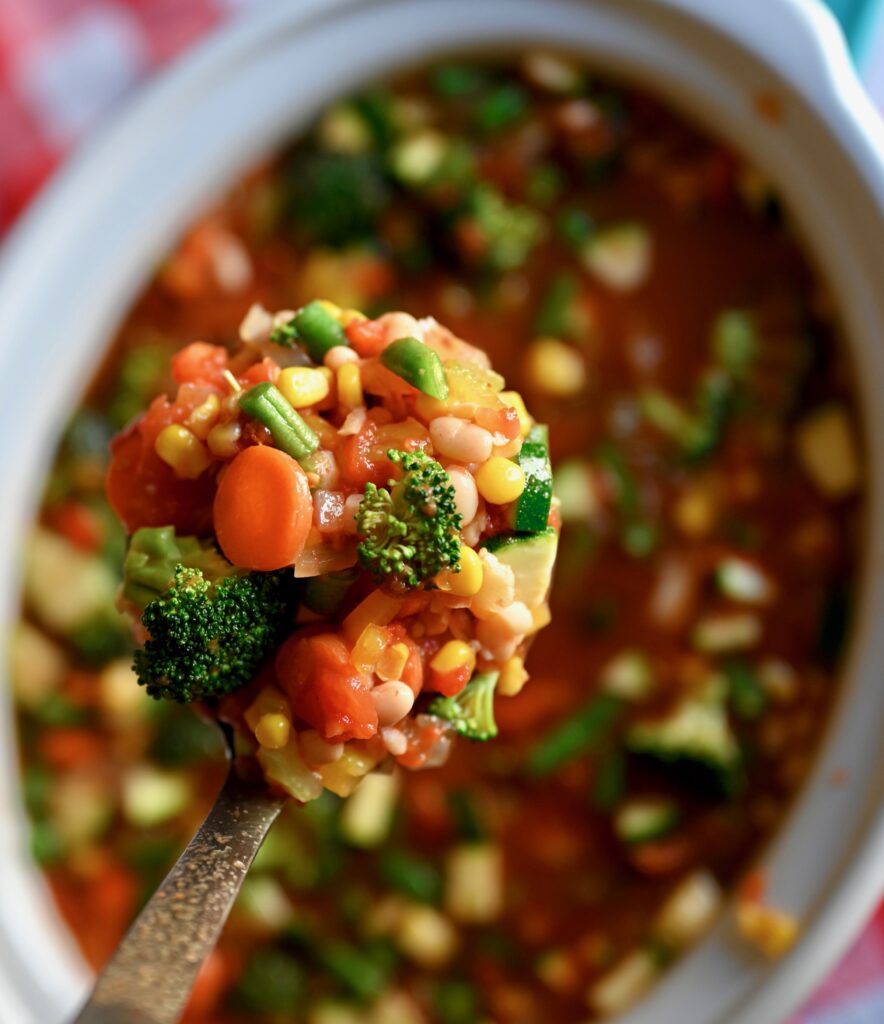 Thinking it might be time to slim down for summer? Too much baking (and over eating) this past winter? You're not alone. I keep seeing news stories about how this past year has caused a lot of people to become lethargic, complacent, and, let's face it, a little bit over weight.
No judgment here. I've possibly indulged in too much vegan ice cream and too many dill pickle potato chips while watching waaaaayyyy too much TV this past year. Sigh.
Hey! It's never too late to turn it around, right? Now that spring is almost here it will be easier to get outside and exercise. Just getting more sunshine will put us all in a better mood. These long Minnesota winters can be a real bummer. No lie. I try to get all "hygge" with it, but after 5 months I start to feel a little bit crazy. There's only so much a "happy" light can do. Am I right? What's the weather like where you live? If you get lots of sun you are so fortunate. Take advantage of it and get outside when you can.
Make up a big pot of this easy soup and eat as much of it as you want whenever you feel the need to snack. When I want to shed a few pounds I make sure to eat in in place of at least one meal a day, sometimes two. It's so delicious and filling. The flavors of the fresh veggies are light and fresh. Season your Weight Watchers soup with whatever you like to make it your own.
Here's how I do it…
1 teaspoon olive oil
1 large onion, chopped
5 cloves fresh garlic, minced
5 large carrots, peeled and sliced
3 cups fresh or frozen green beans, cut into 1 inch pieces
1 or 2 cups shredded cabbage (optional)
1 large bell pepper (any color), chopped
3 ribs celery + some of the green tops, chopped
1 medium zucchini, quartered lengthwise and sliced
1 head broccoli, cut into little florets (use some of the stalk too, if you wish)
2 (28 oz.) cans whole tomatoes, crushed, including juice (I use San Marzano)
1 (15 oz.) can corn, drained
1 (15 oz.) can navy beans, rinsed and drained
1/4 c. tomato paste
2 bay leaves
3 to 6 cups vegetable stock or broth
2 Tablespoons dry oregano
1 Tablespoon Cajun seasoning
2 teaspoons smoked paprika
1 teaspoon chopped, fresh rosemary
freshly ground black pepper, to taste
Saute the onion, bell pepper and celery in the olive oil until tender. Add garlic and cook an additional minute. Transfer to a 7 quart Crock Pot. Add all the other vegetables, beans, and seasonings to the Crock Pot. Top with 3 to 6 cups vegetable stock (whatever will fit in the slow cooker.)
Cook on LOW for 6 to 8 hours, or HIGH for 3 to 4 hours. Soup is done when all vegetables are tender and soup is heated through.
Enjoy!
~Melissa
You may enjoy these related posts: