Print Friendly Version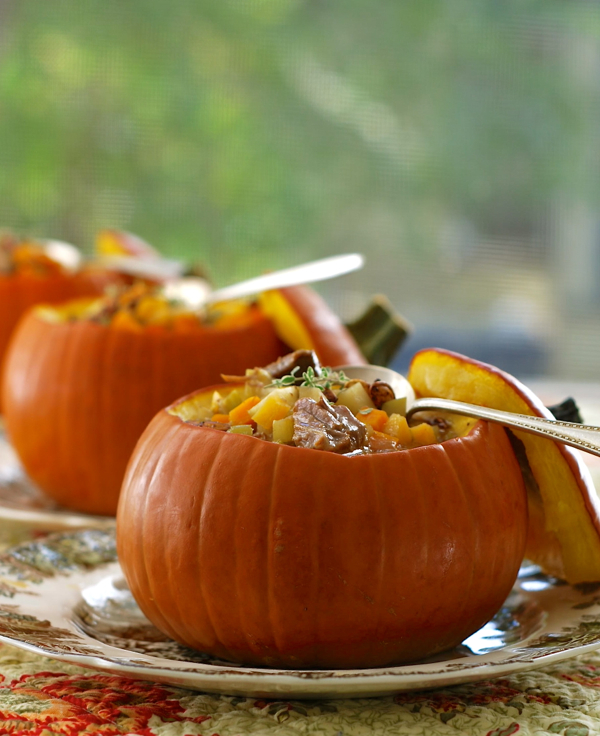 ~ cider stew ~
This is the rich, beef and root vegetable delicacy I use to fill baked pumpkin "bowls" for my Lunch in a Pumpkin. The original post includes the recipe, but I thought I'd give you more detailed instructions (with pictures!) here. Happy cooking.
6 Tablespoons flour
2 teaspoons salt
1 teaspoon freshly ground black pepper
1 Tablespoon fresh thyme
1 teaspoon pumpkin pie spice
2 lb. beef stew meat
6 Tablespoons extra virgin olive oil
1 to 2 cups beef broth
2 cups apple cider
1/3 cup dry white wine
2 Tablespoons cider vinegar
1 stalk celery, plus greens, thinly sliced
1 large parsnip, diced
1 small rutabega, diced
1 small sweet potato, diced
4 small carrots, diced
2 medium potatoes, diced
2 onions, roughly chopped
2 medium apples, cored and diced
Blot stewing meat. In a paper bag, or a big mixing bowl, combine:  flour, salt, pepper, thyme and pumpkin pie spice.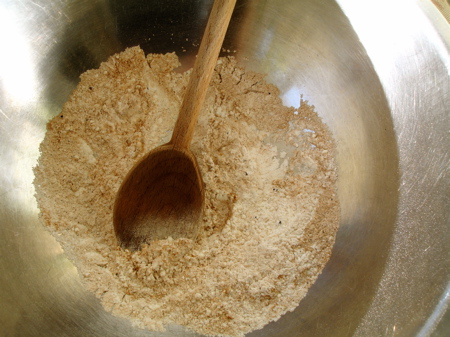 Blot meat dry with paper towels. Add meat to flour mixture. Stir to coat.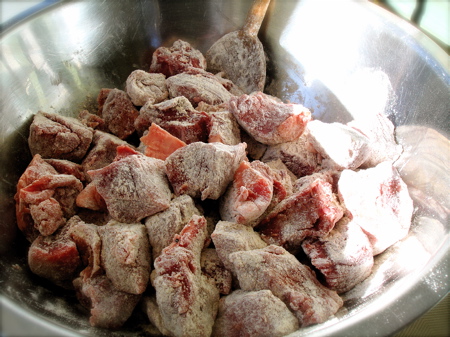 In a Dutch oven, cook meat in hot oil until browned.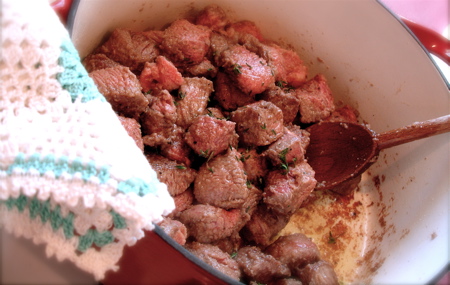 Add cider…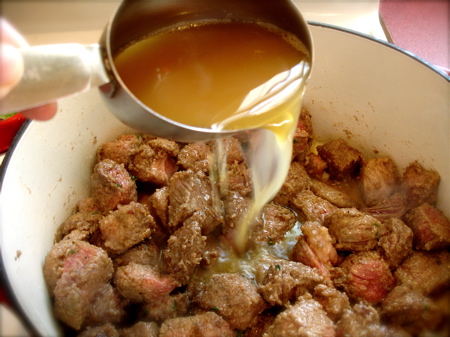 broth, wine and vinegar…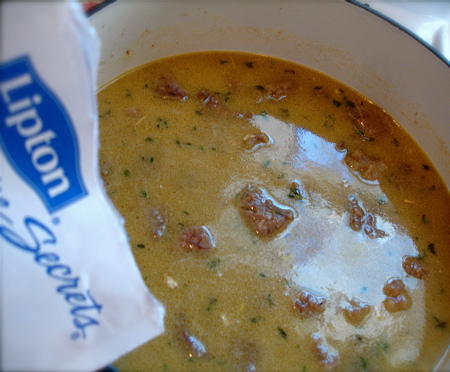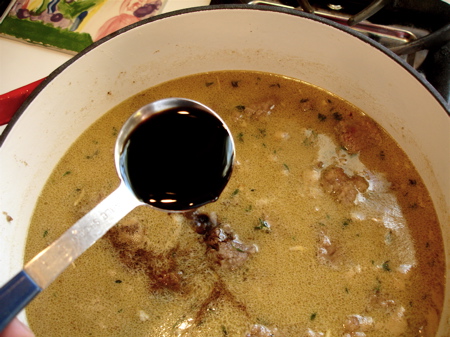 Cook, covered for  1 and 1/2 hours, or until meat is tender.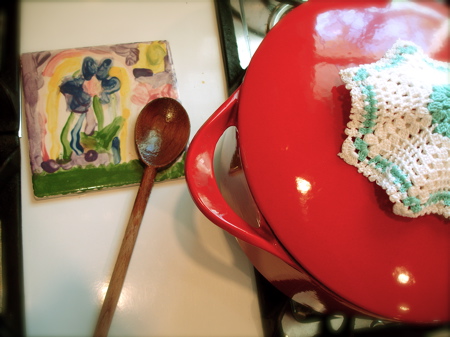 Add celery and parsnips…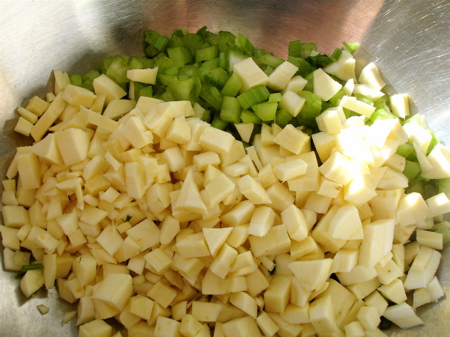 sweet potato (or red yams if you can find them) and rutabaga…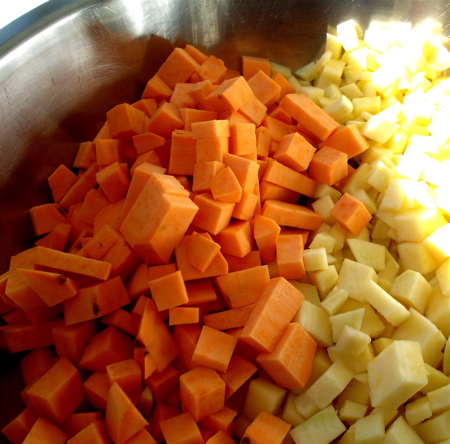 apples, onions, potatoes and carrots…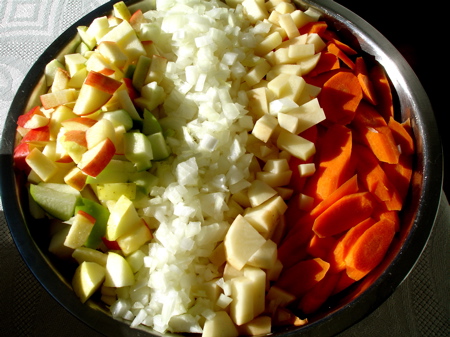 Bring to a boil. Then, cover and cook (over low heat, so the broth is gently boiling) about 30 minutes more, or until all veggies are tender.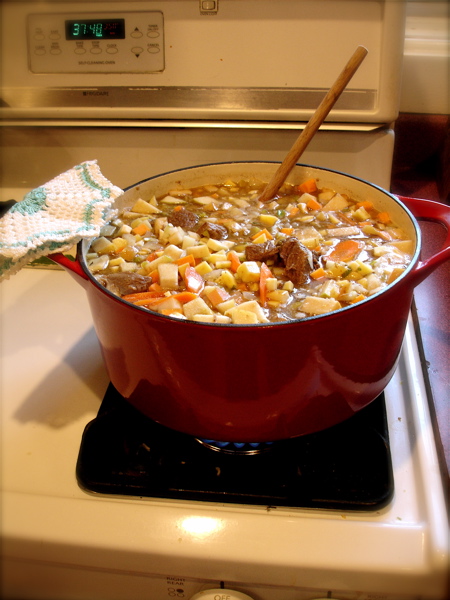 Enjoy!
~Melissa
You may enjoy these related posts: