Print Friendly Version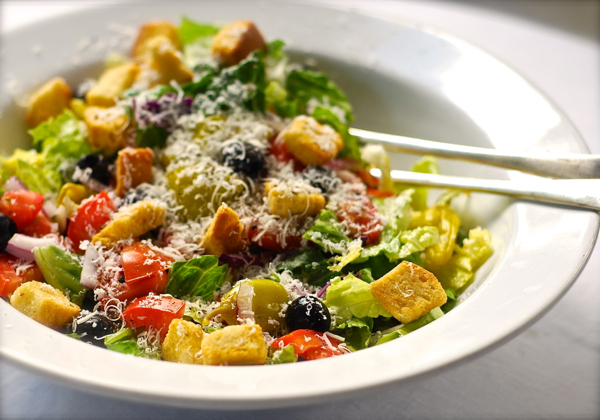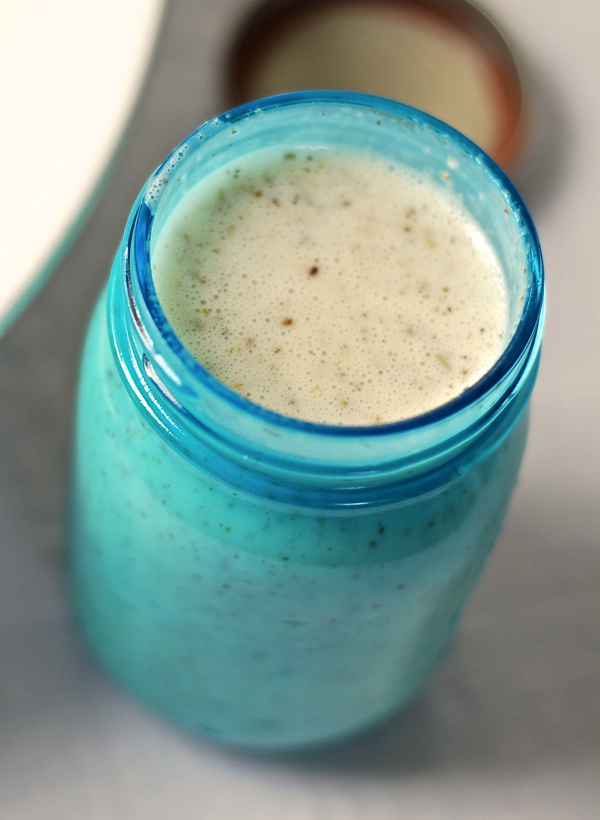 This morning started with a tea party over at my friends' Sheri and Dave's place. I offered to bring the tea sandwiches. So, as soon as I got up,  I walked up to the market to get ingredients for my classic cucumber tea sandwiches and for carrot cheddar curry tea sandwiches. This time I made the cucumber sammys with fresh basil leaves and you should have heard the rave reviews! 🙂 We enjoyed a lovely few hours of conversation and tea. Loved Sheri's pierogis and apple cake and Dave's Pu erh! Thanks again, friends!
Here's the recipe you've all been waiting for…. the simple, delicious adaptation of Olive Garden's salad and dressing. SO yummy and easy to put together! We always ask for extra toppings on our salad when we visit this popular Italian restaurant, so I decided to model my recipe closer to our version with the extras. Enjoy!
for the salad:
(serves 8)
family size bag of Dole "American Blend" salad mix
1 14 oz. can black olives, drained well
several pepperoncini peppers
big garlic croutons (store bought or homemade)
2 to 4 Roma tomatoes, sliced
3 or 4 slices thinly sliced purple onion
freshly grated Romano cheese
"better than olive garden's salad dressing" (see below)
Place all ingredients in a large, chilled salad bowl. Top with the dressing and toss until all ingredients are evenly coated. Place in chilled, single serving glass salad bowls. Top with extra grated Romano cheese and freshly ground black pepper, if desired.
for the dressing:
In the bowl of a blender, combine…
1/2 cup real mayonnaise
3/4 cup extra virgin olive oil
1/3 cup white vinegar
3/4 cup Parmesan cheese
1/4 cup corn syrup
1 Tablespoon lemon juice
1 Tablespoon dry Italian seasoning
1 teaspoon garlic powder
1 teaspoon salt
1/2 teaspoon dried parsley
Zip all in blender until well combined. Decant into a canning jar or cruet. Cover tightly and store in refrigerator until ready  to use. This dressing will keep in your refrigerator for 7 days.
XO,
~Melissa
You may enjoy these related posts: