Print Friendly Version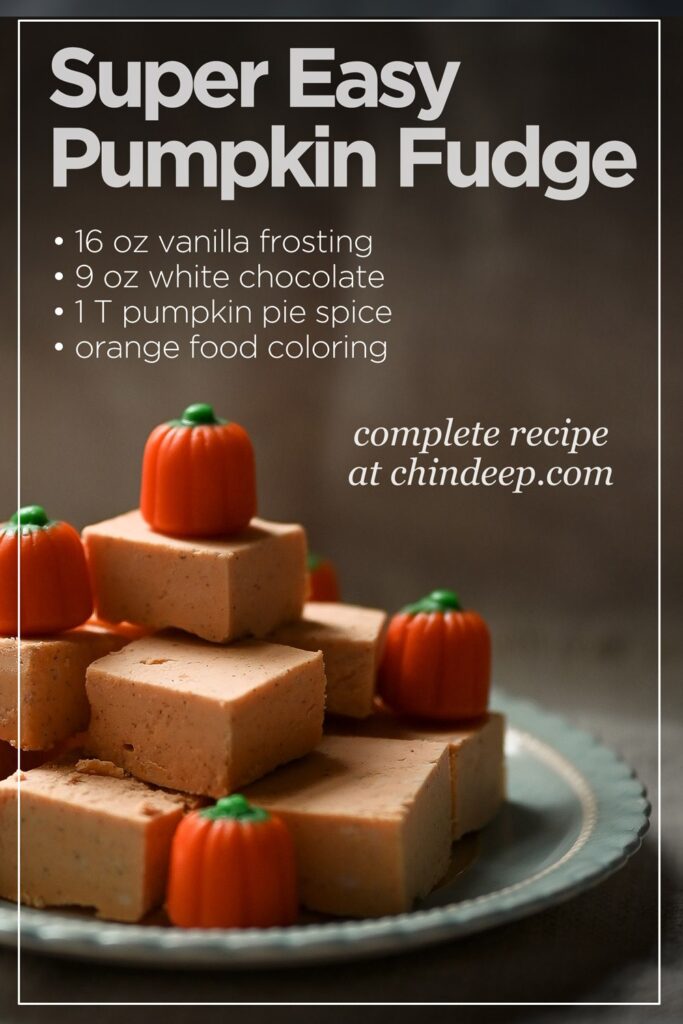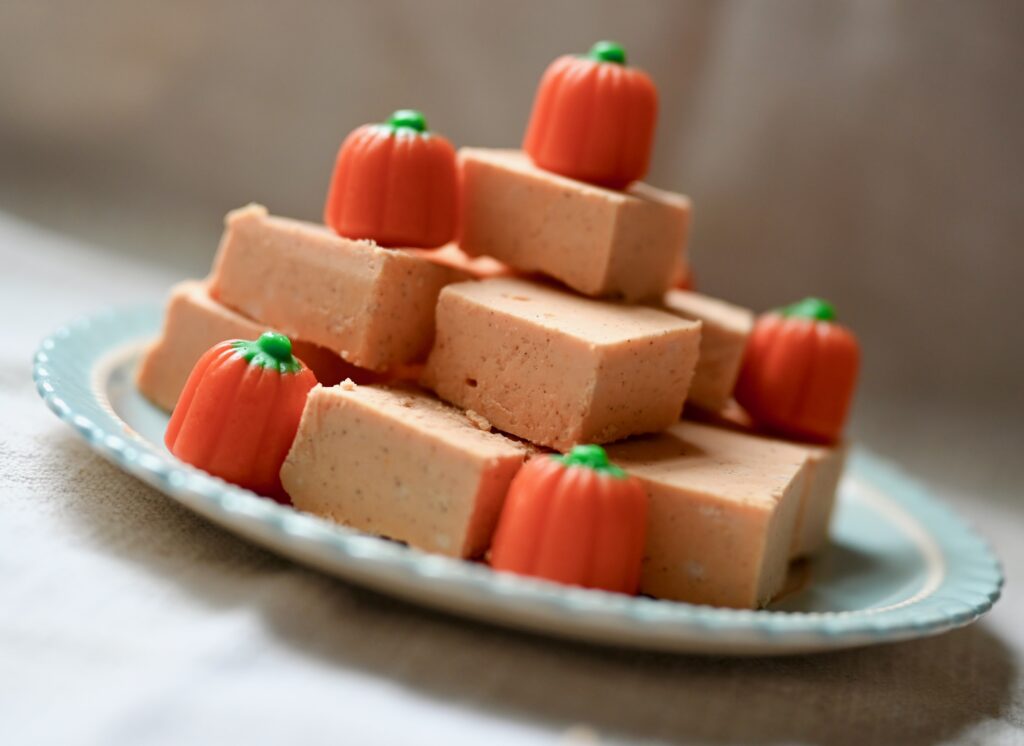 Another pumpkin spice recipe! Yep, you heard it. I had to make up a batch of this for the always crazy and amazing pumpkin spice season.
This fudge is creamy and pumpkin-spicy. The texture is dense and sort of buttery. The best thing about this fudge is that it's delicious and ridiculously easy to make. This would make a great homemade Halloween gift for all of the little trick-or-treaters on your list.
Are you going trick-or-treating this year or choosing an alternate activity? I'd love to hear all about it. Make up a batch of this fudge and come back with a cup of coffee and we'll chat about Halloween.
If you are spending the holiday with close friends and family and need other homemade candy options, I have LOTS of ideas. Let me know. Happy to help.
This makes a 9×9 cake pan of fudge. Cut it into small pieces. It's very rich and sweet.
1 (16 oz.) can vanilla frosting (not the whipped kind)
9 oz. white chocolate or white chocolate chips (we love Nestle Toll House allergen-free which is also vegan)
1 Tablespoon pumpkin puree
1 Tablespoon pumpkin pie spice
1 or 2 pinches of ground cloves
1/4 teaspoon salt
orange food coloring (as much as you need for desired color)
Lightly oil a 9×9 glass baking dish.
Melt chocolate in a medium, microwave-safe mixing bowl. I do this in 15 second bursts and stir the chocolate between each cooking session. Once melted, add the frosting, pumpkin puree, pumpkin pie spice, cloves, salt, and food coloring. Mix until very smooth and color is even.
Spread into prepared baking dish. Place in refrigerator and chill for at least an hour (or until set.) Cut into squares and garnish with pumpkin candies, if you wish.
Store in air-tight container in your refrigerator for up to 1 week.
Enjoy!
~Melissa
You may enjoy these related posts: