Print Friendly Version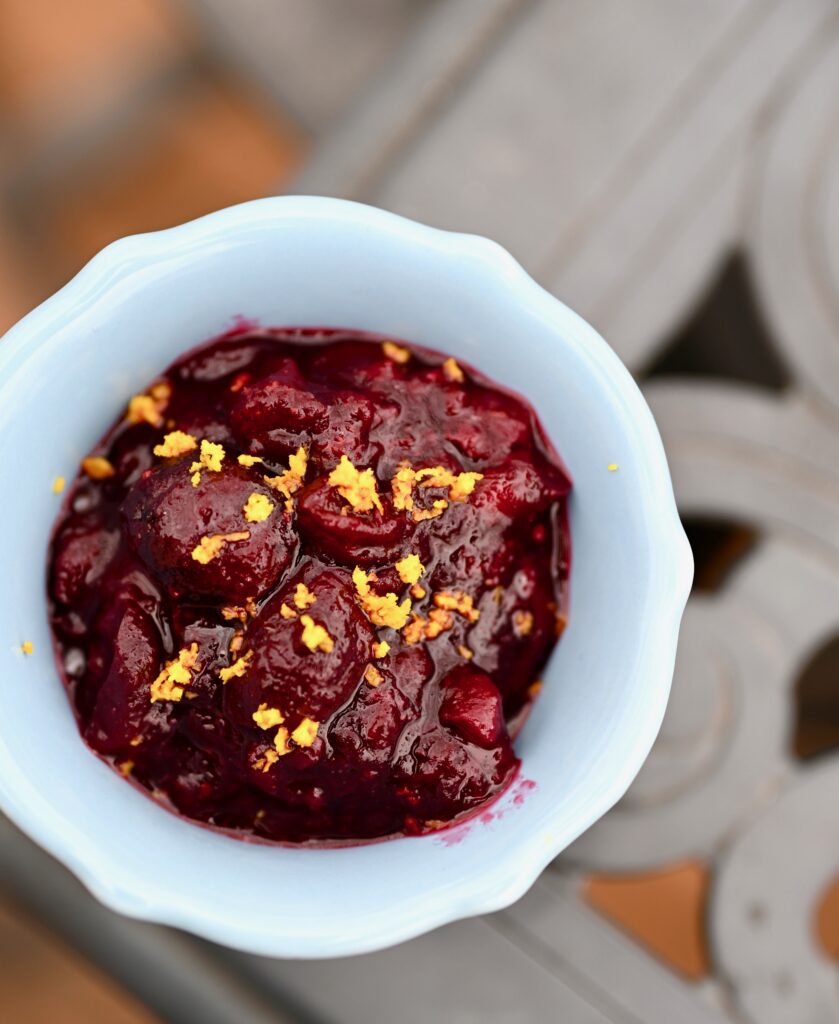 Hello, Friends! I hope you all had a beautiful Thanksgiving. We spent it with all of our girls and it was so relaxing. We even had a Christmas movie double feature after dinner (Christmas Vacation and Home Alone. Classics!), sipped a little red wine and ate pumpkin pie.
Everything tasted wonderful this year. I decided, at the last minute, to change up my cranberry sauce. Although we LOVE this one with orange zest, I came across one in my recipe files that intrigued me.
This cranberry sauce features fresh cranberries, sweet cherries, and ruby port. OH. MY. YUM. It was fantastic. I ate the rest of it on one of my open-faced, vegan, Thanksgiving leftovers sandwiches yesterday. The day before that I zipped some in a blender with a tiny bit of olive oil and a little extra red wine vinegar so I could enjoy it as a salad dressing. It's seriously amazing. Give it a try.
12 oz. fresh cranberries
1 (15 oz.) can Oregon brand dark sweet cherries, drained
3/4 cup ruby port wine (plus an additional 2 or 3 Tablespoons)
2 Tablespoons red wine vinegar
1/2 cup brown sugar
1/4 teaspoon freshly ground black pepper
orange zest, optional
Bring all ingredients (reserving the 2 to 3 T. of port for later) to a boil in a medium saucepan over medium-high heat. Stir until the sugar dissolves. Reduce heat to medium-low and simmer for 5 minutes, stirring frequently, until cranberries begin to break down and pop. Once thickened and the berries have broken down, remove from heat. Cool to room temperature. Transfer to a jar, or other container with a tight-fitting lid. Refrigerate and serve completely chilled. Just before serving, stir in 2 to 3 more Tablespoons of the port. Garnish with some orange zest, if you wish.
Enjoy!
~Melissa
You may enjoy these related posts: