Print Friendly Version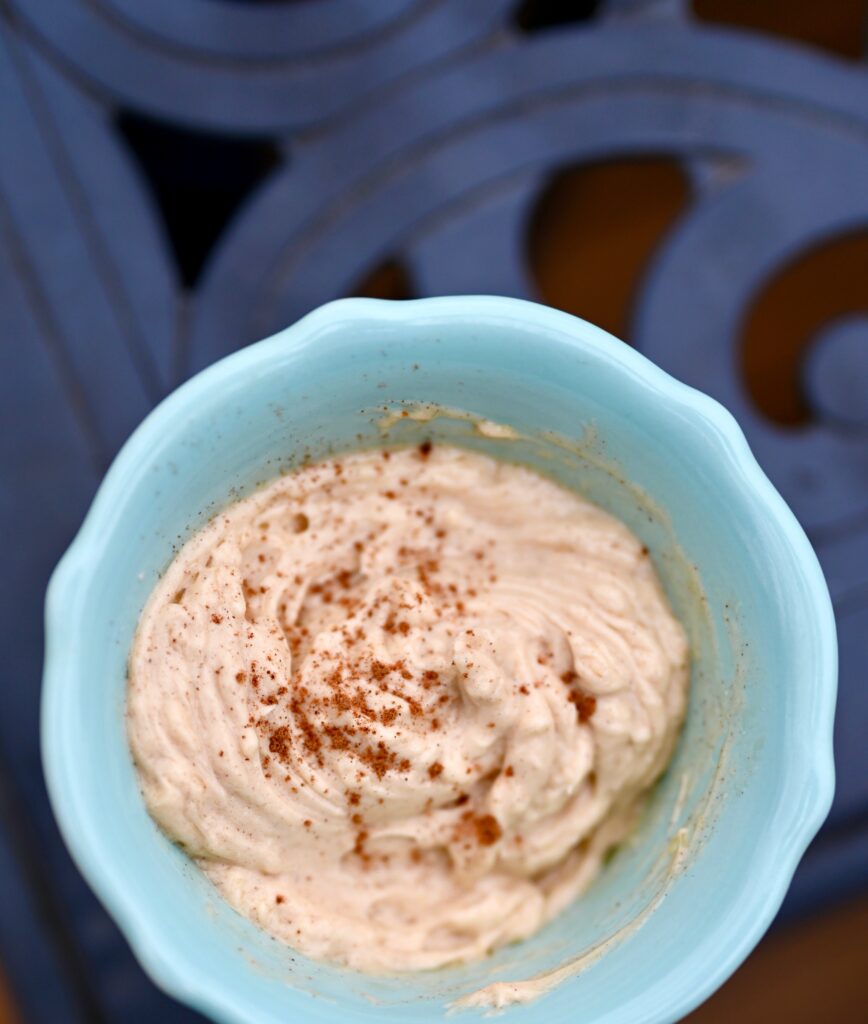 Hello, Friends!
I made up a big batch of cornbread to go with our Thanksgiving feast this year, and this delicious cinnamon maple butter to slather on top of it. It was the star of the show! It was the easiest thing I made, and of course it got all the attention. Hee hee. Figures, right?
This amazing cinnamon maple butter is essentially frosting that you put on things like biscuits, muffins, quick breads, scones, cornbread, pancakes, toast, waffles… Whatever your heart desires. It's super simple to make, and you could include a little jar in your Christmas gift baskets this year. I like to bring a yummy loaf of bread and a jar of this as a hostess gift to holiday parties.
Double or triple this recipe as needed.
1/2 cup butter (we use organic Earth Balance or Miyokos, which are both vegan)
1/4 c. powdered sugar
1 T. pure maple syrup
1/2 t. pure vanilla extract or vanilla paste from inside a vanilla bean pod
1/4 t. maple extract
1 and 1/2 teaspoons cinnamon
1/4 t. fine sea salt (we use pink Himalayan)
Place all in the bowl of a counter top mixer, fitted with the whisk attachment. Beat until light and fluffy. Store in an air-tight container in your refrigerator for up to a month. Set out in advance to soften. Don't try to soften this in the microwave or it will separate.
Enjoy!
~Melissa
You may enjoy these related posts: