Print Friendly Version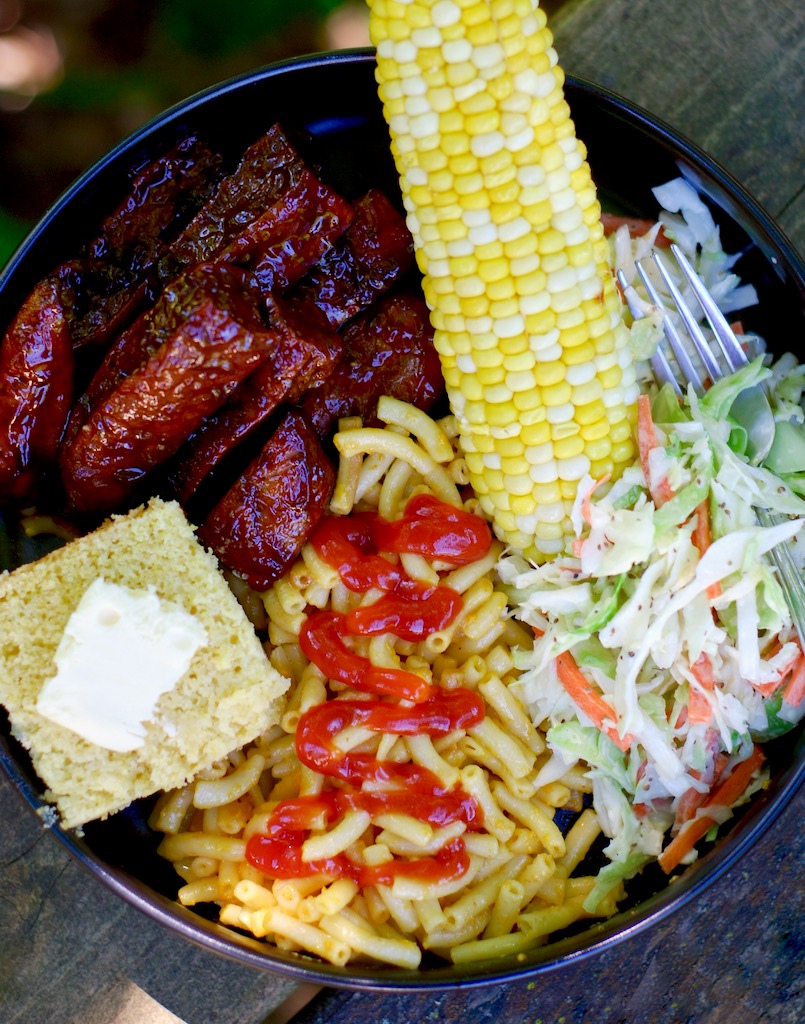 We went to our daughter Andrea's on Friday night for a vegan backyard BBQ, and it was SO good!
This is more of an idea post than a recipe post. I'll supply a link to the riblet recipe, and will share the recipe for the best vegan cornbread EVER in a later post.
You get the idea…
Vegan BBQ riblets, fresh corn on the cob, your favorite simple coleslaw, vegan mac & cheese… We like Annie's brand (with or without ketchup), and vegan cornbread with a little pat of Earth Balance and pure maple syrup.
The flavor combination is fantastic, and all of the foods can be made ahead and reheated as needed just before you eat, so it's great for entertaining.
Check back for that cornbread recipe!
PS… if you want to go the extra mile, here's a link to my homemade vegan mac & cheese which is out of this world!
XO,
~Melissa
You may enjoy these related posts: