Print Friendly Version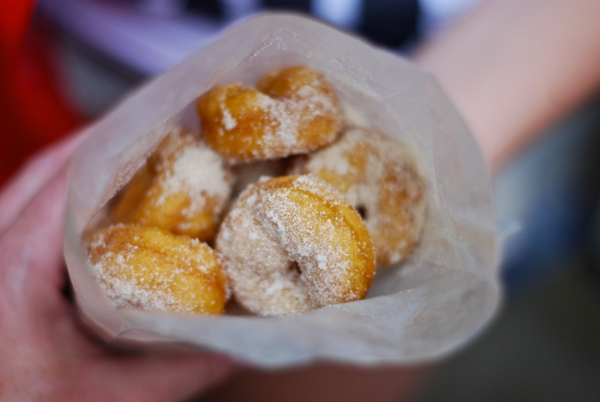 Craving fair food? So am I! I decided to post some fair foods so you can make these favorites at home. We are going to miss the Minnesota State Fair this year for the first time in many, many years. Like so many other things this year, it's surreal and frustrating. I won't dwell on it here, but if you're living in a state that has been completely shut down, you know what I'm talking about.
Anyhoo…
I've recreated lots of fair favorites here on the blog over the years, so if you're interested in recreating them, I've provided links for: Chicken in a Waffle, Fried Pickles, Totchos, Gyros, County Fair BBQ, Corn Dogs, Fajita Tacos, Palmer House Ice Cream, Candied Apples, Apple Pocket Pies, Grilled Corn on the Cob, Strawberry Rhubarb Pie, Fried Chicken, Walking Tacos, BBQ Ribs, and Caramel Corn. (Some of these were posted years ago, before I was vegan. If you want to recreate vegan versions of any of these just leave a comment below and I'll help you. They can all be easily veganized.)
Now, for that mini dount recipe! So easy and delicious!
2 cups all purpose flour
3/4 cup almond milk
1/4 cup sunflower oil or vegetable oil + more for frying
1 teaspoon apple cider vinegar or lemon juice
1 teaspoon pure vanilla extract
1/4 cup sugar
1 teaspoon baking powder
1/2 cup cinnamon & sugar for coating donuts
In a mixing bowl, combine almond milk, oil, vinegar, sugar, and vanilla extract. Stir so everything is evenly mixed. Add flour and baking powder. Mix well to form dough.
Heat a couple inches of oil in a cast iron dutch oven to 375 degrees.
Form 16 balls out of the dough and poke a hole in the center of each. You want the donuts to look sort of skinny with a big hole in the middle before they go in the oil so when they puff up there's still a hole. Otherwise you'll end up with doughnut balls. They'll still taste good though.
Fry in oil until deep golden brown and crisp on both sides. Remove from oil and roll in the cinnamon and sugar. Serve immediately.
Enjoy!
~Melissa
You may enjoy these related posts: