Print Friendly Version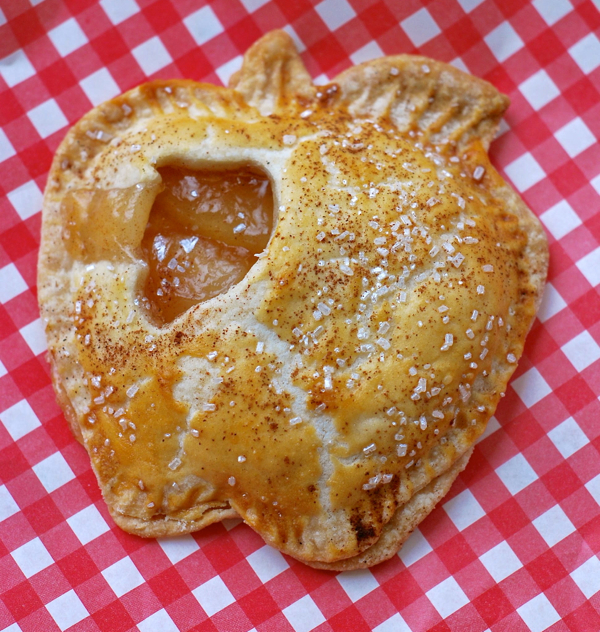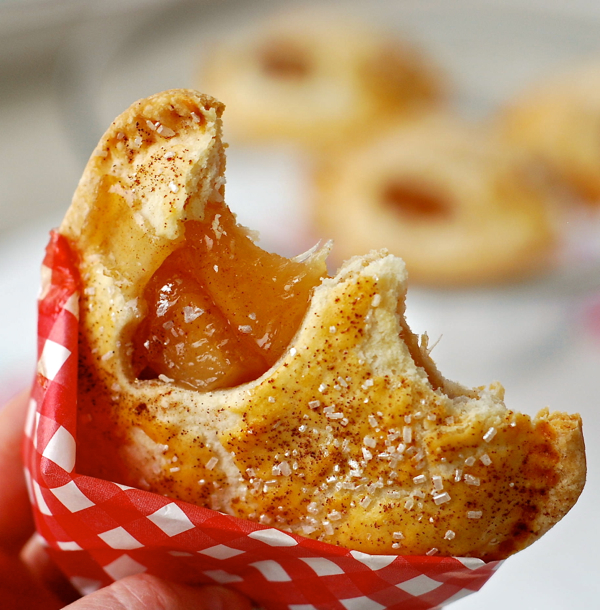 Aren't these just the most adorable "autumn-y" little apple pies you've ever seen? I purchased the little pocket pie maker at Williams Sonoma a few years ago and it works like a charm. I tried to find the mold on their website so I could link to it for you, but I couldn't find it. The good news is that when I did a Google search it shows several for sale on ebay! Yay!
You can certainly use pre-made, roll-out pie crust if you don't want to make it from scratch. Pillsbury makes a great one and it really does save on time in the kitchen. I like to make these with my favorite cream cheese pastry. You can count on getting two pocket pies per single pie crust. So, if you want 8, just double my recipe below. (You'll have some leftover dough.)
for the cream cheese pastry crust:
8 oz. real cream cheese (don't use lowfat)
2 sticks butter (no substitutes)
2 cups all purpose flour
2 Tablespoons sugar
1/2 teaspoon salt
Combine cream cheese and butter in the bowl of a tabletop mixer on low speed. Add flour, sugar, and salt and mix until the dough clumps together. Divide the dough into two thick discs. Wrap in plastic wrap or waxed paper. Refrigerate for an hour. If refrigerated for longer than an hour, allow dough to stand at room temperature for 10 minutes before rolling out.
for the pie filling:
Use your favorite homemade or canned apple pie filling. I like Stonewall Kitchen's.
Roll out dough to 1/8 inch thick. Cut out and fill pocket pies according to directions on pocket pie mold box. If you don't have a pocket pie mold, simply cut out teacup-saucer sized circles from your dough, place approximately 2 Tablespoons of pie filling on one side of each circle, fold dough over the filling to make a "moon" shape, crimp edges firmly with a fork, and make a few slits in each pie so the hot air can escape while baking. Brush a little beaten egg on each pie, followed by a sprinkle of cinnamon-sugar.
Carefully place the pocket pies on a large baking sheet and bake at 400 degrees F. for 10 to 20 minutes, or just until golden and filling is bubbling out of the slits.
Cool a bit before serving. Wrap each pie in a piece of food safe paper and enjoy!
~Melissa
You may enjoy these related posts: