Print Friendly Version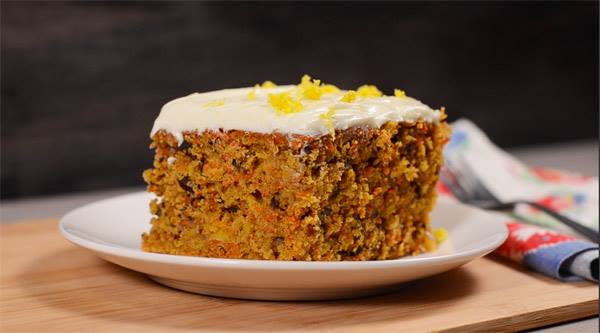 My favorite recipe for carrot cake can be found in a little cookbook called "Cooking With Kenny Rogers." It's a collection of yummy recipes featuring Dole pineapple. Dole and Kenny collaborated to make this fun cookbook, and every recipe I've tried so far has been delicious!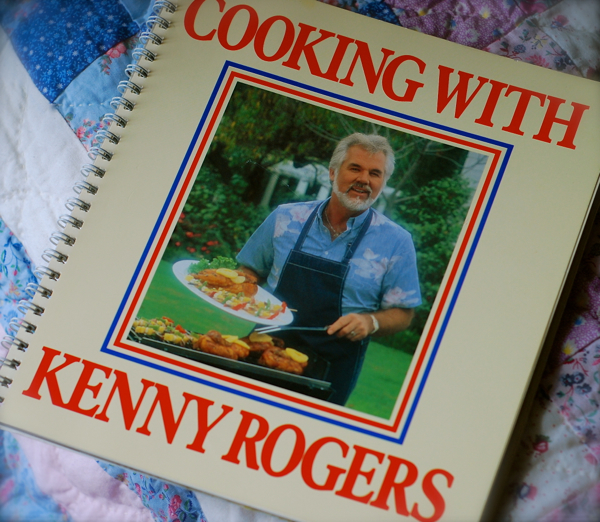 This cake is amazingly rich, moist, and delicious. It's chock full of sweet carrots,  chewy raisins, tropical pineapple, and other wonderful ingredients. The topping is called "silky lemon frosting," and it so creamy and lemony! The perfect accompaniment to the carrot cake.
I like making this for Easter, spring tea parties, picnics, and summer gatherings.
~ preheat oven to 350 degrees F. ~
for the cake:
1 (20 oz.) can crushed pineapple, drained very well
1 cup full fat mayonnaise (no substitutions)
1 cup packed brown sugar
1 cup granulated sugar
4 large eggs, lightly beaten
4 cups shredded carrots
1 cup raisins
1 cup chopped walnuts
2 teaspoons pure vanilla extract
3 cups all purpose flour
2 teaspoons baking soda
1 teaspoon ground cinnamon
1 teaspoon ground ginger
1/2 teaspoon salt
Butter and flour a 9 x 13 glass cake pan. Drain pineapple well, pressing out excess juice. In a large bowl, mix the pineapple, mayonnaise, brown sugar, granulated sugar, eggs, carrots, raisins, nuts, and vanilla.
In a separate bowl, mix the flour, baking soda, cinnamon, ginger, and salt. Pour dry ingredients into wet ingredients. Mix until well blended. Pour batter into prepared baking pan.
Bake in preheated oven for 50 to 60 minutes, or just until a wooden toothpick inserted into the center of the cake comes out with a few moist crumbs on it. Cool completely, and spread with the silky lemon cream cheese frosting.
for the silky lemon cream cheese frosting:
8 oz. full fat, plain cream cheese, softened to room temp. (no substitutions)
1/2 cup butter, softened to room temp.
1 teaspoon grated lemon peel
1 Tablespoon fresh lemon juice
1 and 1/2 cup powdered sugar
Beat cream cheese and butter until smooth and fluffy. Beat in lemon peel, lemon juice, and powdered sugar until smooth. Frost the completely cooled cake and top with more freshly grated lemon zest just before serving for a yummy, pretty garnish.
Enjoy!
~Melissa
You may enjoy these related posts: