Print Friendly Version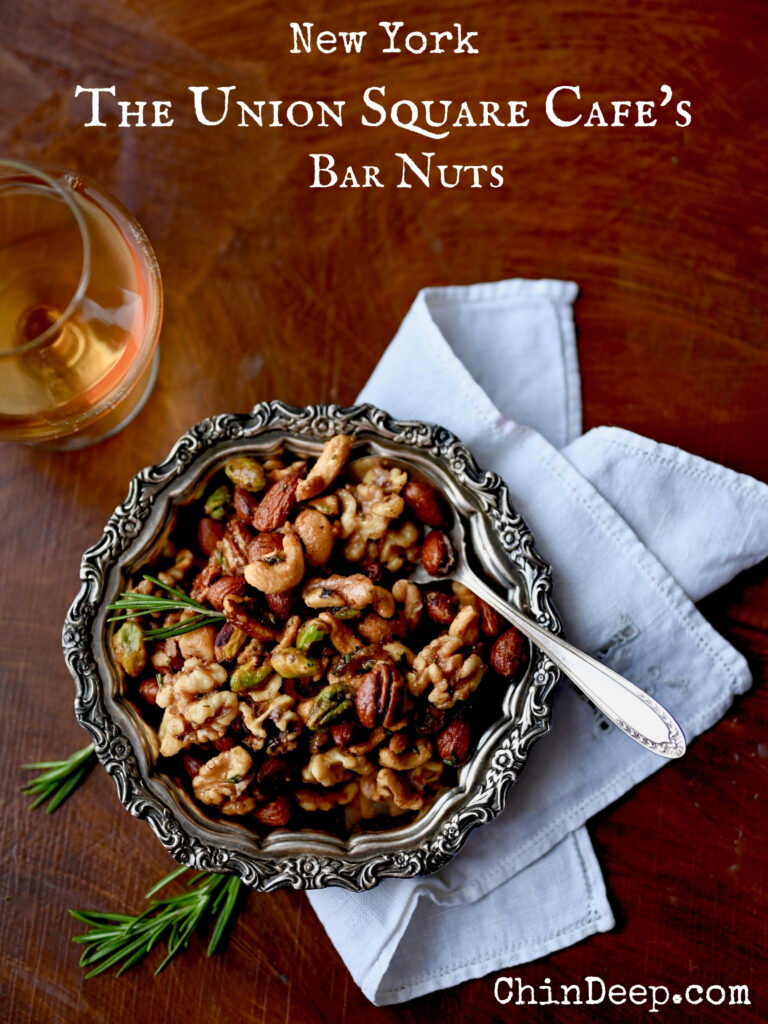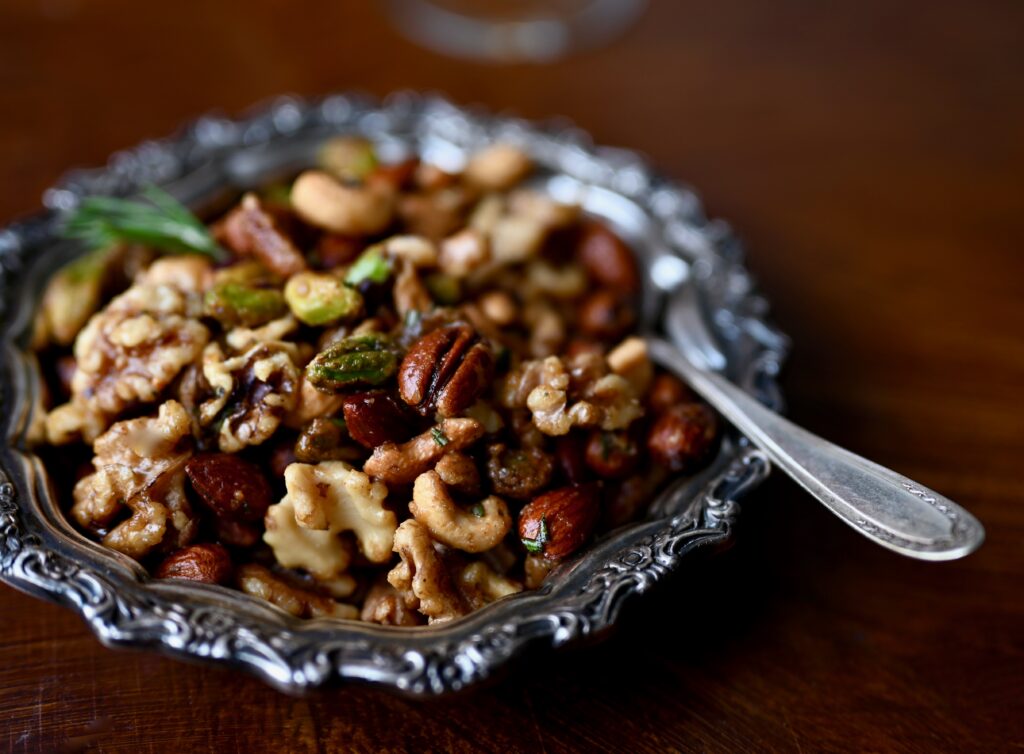 Looking for something delicious, and fancy schmancy to add to the menu for your next cocktail party? These are so good and so addictive. I like to make up little cellophane bags of them and send them home with guests as party favors. They also make a nice hostess gift.
This perfect bar nut recipe hails from The Union Square Cafe in New York. Whoever invented them is a genius.
Union Square Cafe Bar nuts are salty, buttery, slightly sweet because of the addition of brown sugar, a tiny bit spicy, and finished off with the savory, aromatic flavor of fresh rosemary.
This recipe can easily be doubled and I would recommend doing so if you're making them for more than two people.
Get the best mixed nuts you can find… The mixture with almonds, cashews, pecans, walnuts, brazil nuts, hazelnuts, almonds, peeled peanuts, and pistachios.
2 and 1/4 cup assorted premium mixed nuts
2 Tablespoons coarsely chopped fresh rosemary leaves
1/2 teaspoon cayenne pepper
2 heaping Tablespoons dark brown sugar
2 teaspoons Maldon sea salt
2 Tablespoons unsalted butter, melted (I used vegan butter)
Preheat oven to 350 degrees F. Spread nuts in an even layer on a parchment-lined baking sheet. Bake until light golden brown and fragrant (approximately 10 minutes.)
In a large mixing bowl, combine the rosemary, cayenne pepper, brown sugar, salt, and melted butter.
Once nuts are done toasting, remove them from the oven and pour them into the bowl with the other ingredients. Toss to thoroughly and evenly coat the nuts.
Serve warm with your favorite cocktails.
Enjoy!
~ Melissa
You may enjoy these related posts: