Print Friendly Version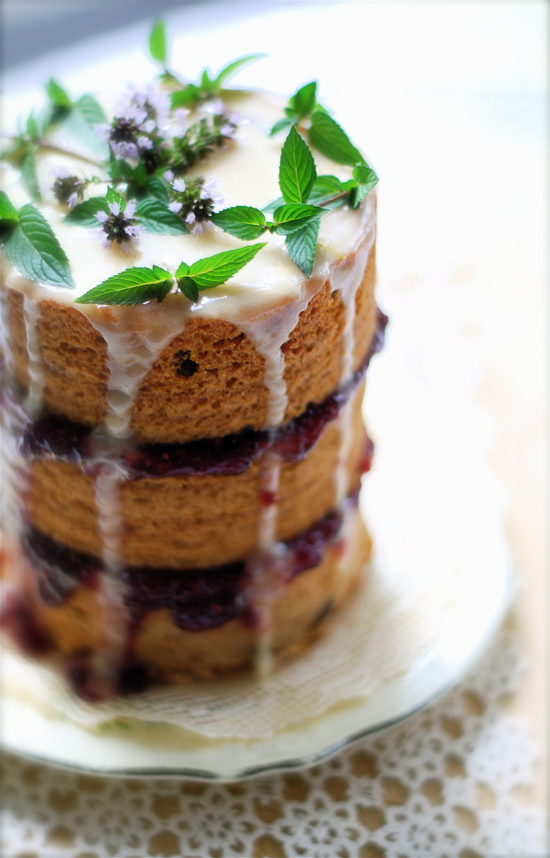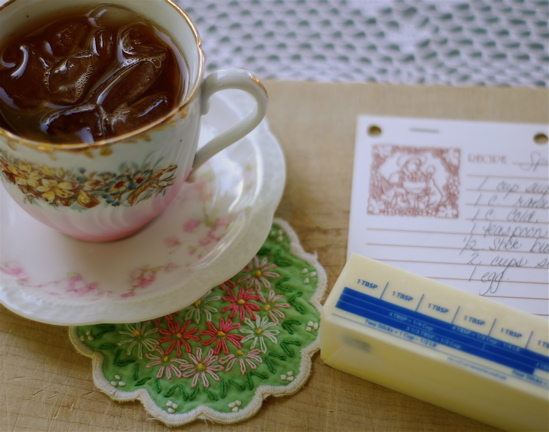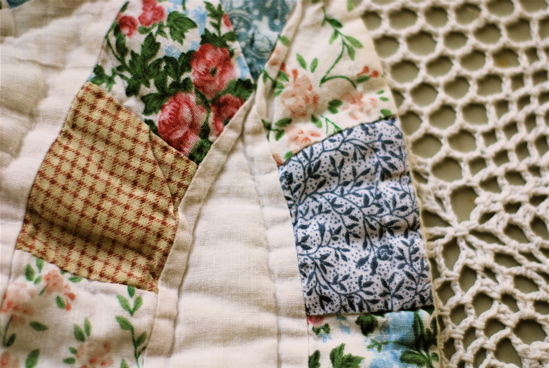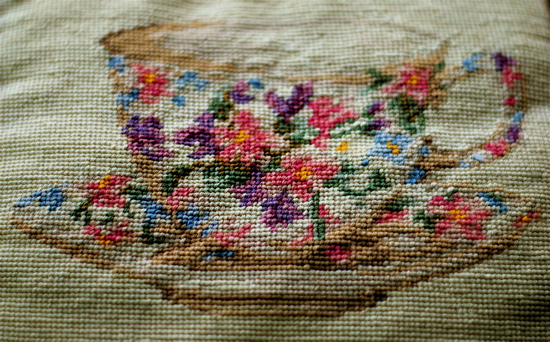 Jeff had a meeting in the cities today so Gracie and I were on our own. We did a bit of baking, I made some homemade salad dressing and crocheted while we started watching THIS series on Netflix.
Cancan tea cake can be made by baking any cake batter in a 28 oz. can. Just be sure not to overfill…two thirds is a good place to start. Depending on how much your cake rises you could really end up with a mess in your oven if you overfill the can. You may have enough to bake two cakes this size, or you could just bake the rest of the batter in a mini loaf or bundt pan.
The cake above is a traditional English spiced tea loaf. It's rich, fragrant and studded with dried fruit. SO delicious with your favorite cup of tea!
for the cake:
29 oz. can, washed, buttered and floured
1 cup sugar
1 cup dried fruit (I used a combination of mission figs and raisins)
1 cup strong, cold black tea (brewed)
1 teaspoon cinnamon
1 teaspoon ginger
1/2 teaspoon cloves
1/2 stick of butter, softened
2 cups self-rising flour
1 large egg
Place the sugar, dried fruit, tea and spices in a saucepan. Slowly bring to boil, stirring constantly. Remove from heat and set aside to cool.
Add butter, flour, and egg. Beat until smooth and all ingredients are moist.
Pour into cans (or a large loaf pan, muffin tins, a bundt pan…whatever shape you like.) Remember, only two thirds full!
Bake at 350 for about 50 minutes (or until a butter knife inserted in the center of the cake comes out clean.)
Allow cake to cool for 15 minutes. Remove from can and allow to cool completely before splitting into 3 layers, placing jam between the bottom two and icing the top.
for the icing:
1 cup powdered sugar
2-3 Tablespoons freshly squeezed orange juice
Mix well. Ice cooled cake.
Garnish with mint leaves, edible flowers and/or fresh berries.
Enjoy!
~Melissa
You may enjoy these related posts: