Print Friendly Version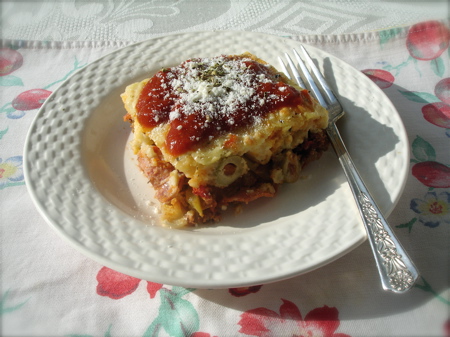 This is a yummy pizza casserole that's easy to prepare and Gracie just loves it. It's a fun way to sneak some veggies into your child's diet. Serve with a yummy tossed salad.
preheat oven to 350 degrees F
1 pound extra lean ground beef or bison, thawed completely and browned
1 (15 oz.) jar marinara sauce
1 Tablespoon fennel seeds
your favorite pizza toppings, I used:
chopped fresh Roma tomato
chopped fresh green pepper
fresh minced garlic
sliced green olives
sliced onion
pepperoni
1 (8 oz.) package shredded Mozzarella cheese (or fresh Mozz)
1 (8 oz.) package shredded cheddar cheese
Lightly brown hamburger so there's still some pink meat. Drain off excess fat. Combine, the hamburger, fennel seeds and marinara and spread in the bottom of a 9×13 glass cake pan. Sprinkle your pizza toppings over meat mixture.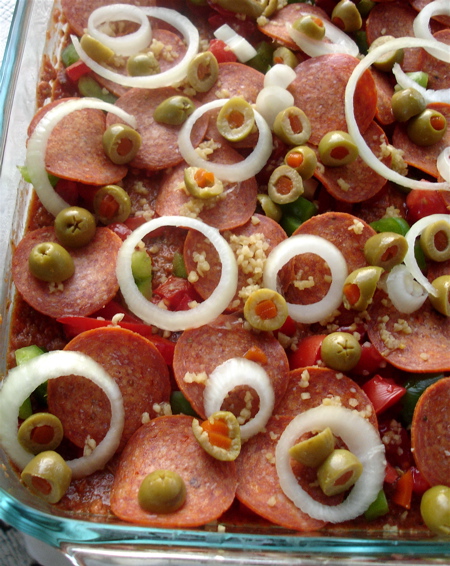 Sprinkle the cheeses over the pizza toppings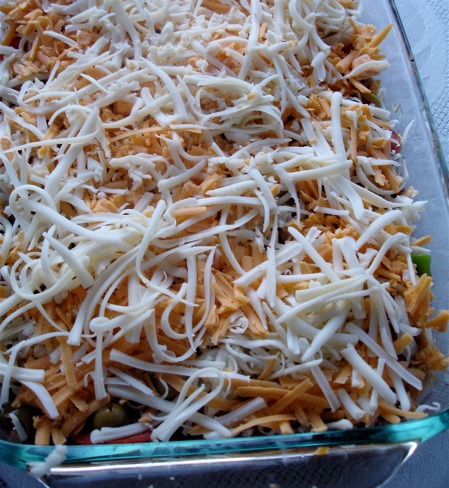 In a medium mixing bowl, combine:
1 cup all purpose flour
2 eggs
1 cup milk
1 Tablespoon extra virgin olive oil
1 teaspoon Italian seasoning
1/2 teaspoon garlic powder
1/2 teaspoon onion powder
Pour over the grated cheeses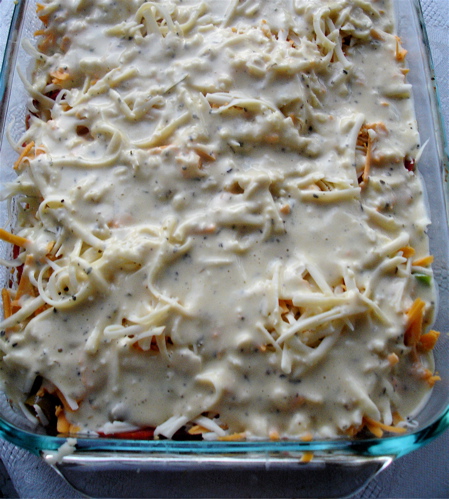 Bake for 45 minutes to 60 minutes (until the top is a lightly browned and the casserole is bubbling.)
Allow to cool for 10-15 minutes before cutting into squares and serving.
Top with a little extra marinara and Parmesan cheese if you wish!
Enjoy!
~Melissa
You may enjoy these related posts: