Print Friendly Version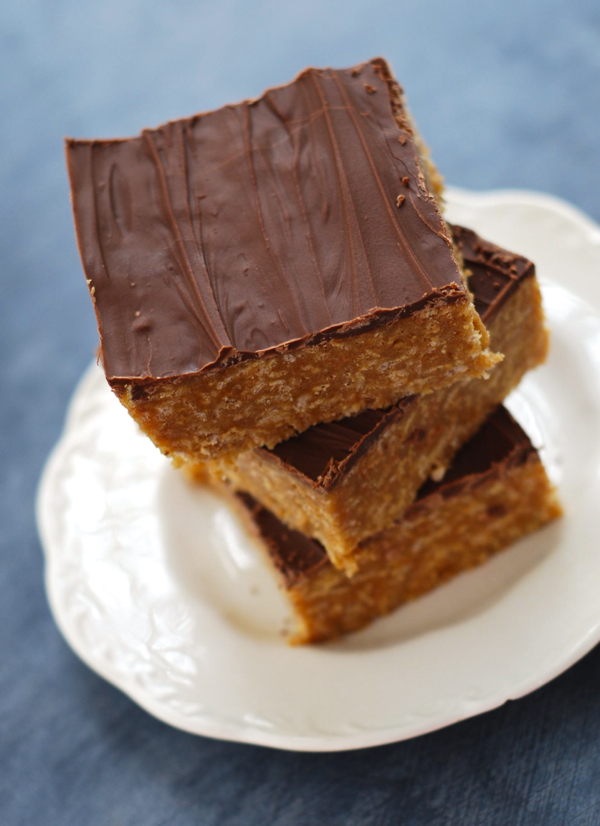 Have you ever had Special-K Bars? Not to be confused with Scotcharoos… these are totally awesome and, in my opinion, WAY better. The first time I tried them was back in 1991 when my daughter Andie was just a baby. There was a sweet little deli in White Bear Lake which is where we lived at the time. Downtown White Bear Lake has an adorable plaza called Washington Square, and in that square is an old Tudor building: The Avalon Mall. Once upon a time, The Avalon Mall was home to an establishment called The Puffin Muffin Deli. They made incredible soups, sandwiches and desserts, and we loved lingering there in that cozy space for a romantic meal. We would often visit and enjoy lunch or take our treats to the nearby lake gazebo for a picnic.
A few years after the Puffin Muffin closed it's doors, a beautiful tearoom took it's place. An enchanting place called The Buckingham Bee where I would later become an employee, meet dear friends, and begin my education in tea. This education became a passion, and brought me where I am today. I'm an author, illustrator, food photographer and tea enthusiast. I actually wrote and photographed two feature articles for TeaTime Magazine, a national publication by Hoffman Media. This experience was a dream come true for me. When I was asked to do these articles I knew that my path would lead back to the Avalon Mall. How could I do a feature article on tearooms in Minnesota and not go back to where it all began? The Buckingham Bee is now called The Avalon Tearoom, and is under new ownership, but the spirit of the place remains the same. It's a spirit of hospitality, romance and warmth. When you walk through those front doors you'll smell scones baking and tea brewing. You'll hear cups clinking and ladies laughing and if you stop to really listen you'll hear a little voice that beckons and seems to whisper: "Come in, have a cup of China Rose, and stay awhile." So, of course, I always do. 😉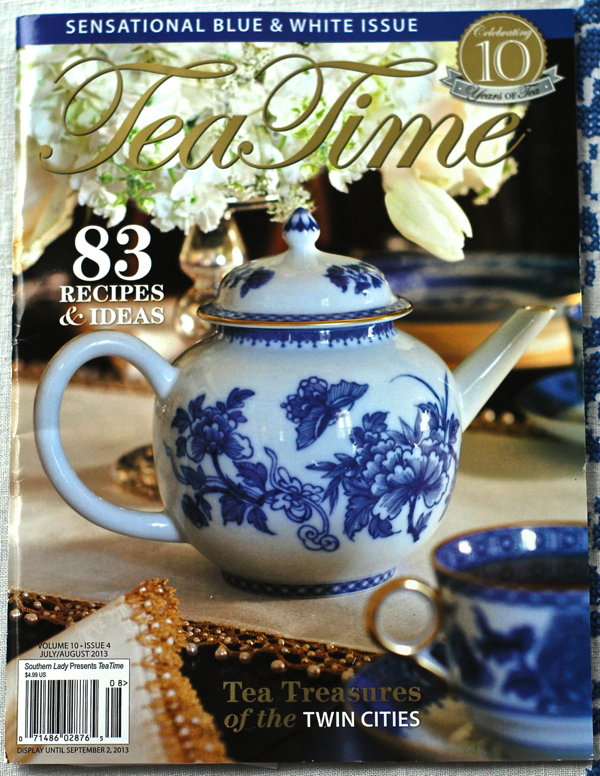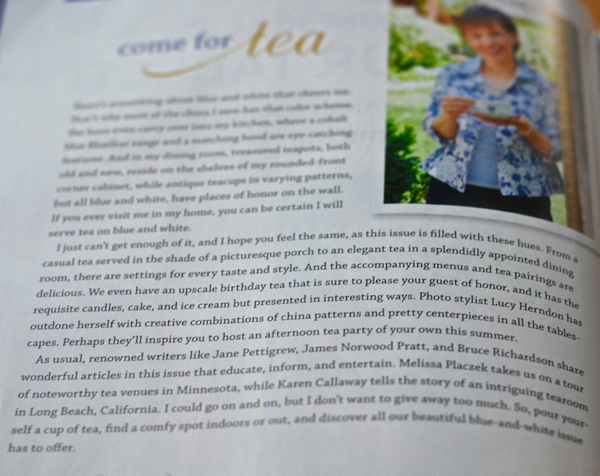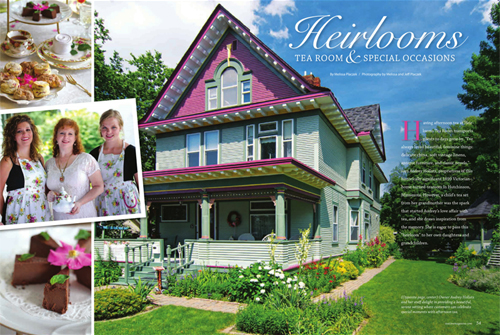 ~ Special-K Bars ~
1 and 1/2 cups sugar
2 cups light corn syrup
28 oz. Jif creamy peanut butter
10 cups Special-K cereal
1 cup semi-sweet chocolate chips
1 cup butterscotch chips
Heat sugar and corn syrup over medium-low heat until sugar dissolves. Add peanut butter and stir until melted and creamy.
Pour Special-K into a very large mixing bowl. Pour peanut butter mixture over cereal. Using a wooden spoon, mix the two together, mashing the cereal as you go. Mix very well until all ingredients are incorporated and the cereal is totally coated with the peanut butter mixture.
Press firmly into a 9 x 13 glass baking dish.
Melt chocolate chips and butterscotch chips together in a saucepan. Stir constantly over low heat, just until melted.
Pour chocolate mixture over bars and spread evenly with a rubber spatula.
Chill in refrigerator for several hours or until chocolate is completely hardened and set. Cut into bars. Serve.
Enjoy!
~Melissa
You may enjoy these related posts: