Print Friendly Version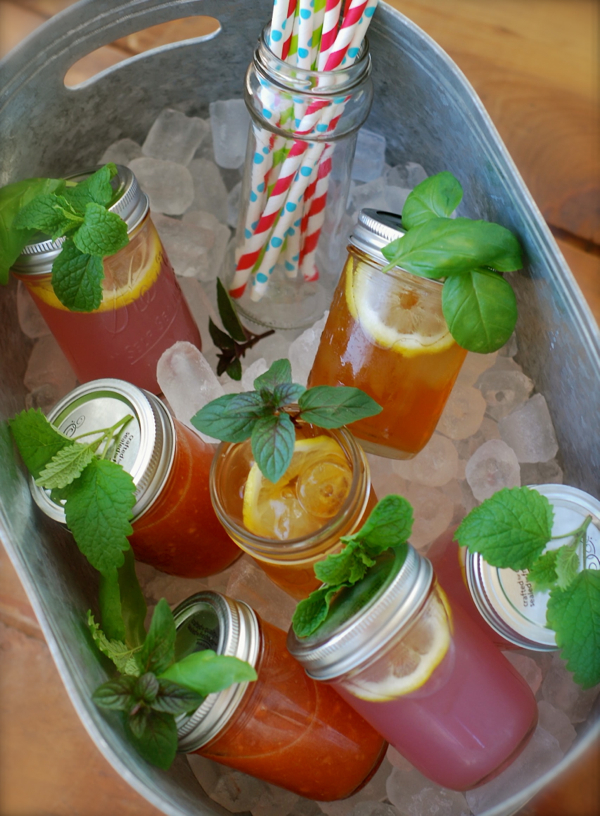 Today is the beginning of a much anticipated four day weekend "staycation" for us! We have all sorts of fun things planned, and among them… a picnic, of course! Packing picnic fare into coolers and picnic baskets is one of my favorite things to do. It's so fun to develop a picnic menu days before the actual event. Here are some of our past picnic outings from my blog archives, if you're looking for inspiration… Blufftop Picnic, Prairie Picnic, Riverside Picnic, Apple Picnic, Picnic Under the Oak, Picnic at the Covered Bridge, Falconer Vineyard Picnic with Nancy, and… A Tea for Two Picnic on the Deck.
Yesterday I spent the day in the kitchen making up some of my long time favorite picnic beverages and developing a recipe for a refreshing iced tea picnic smoothie. I love the idea of pouring beverages into jars, covering them tightly, and packing them on ice. The canning jars make adorable glasses, and you can use them over and over again so there's no waste.
If you're just going to be transporting the jarred beverages to your porch, back yard, or deck, you can use a pretty beverage tub (as pictured above.) If you're traveling to a picnic destination in your car, then simply pack the jars into the ice of your covered cooler.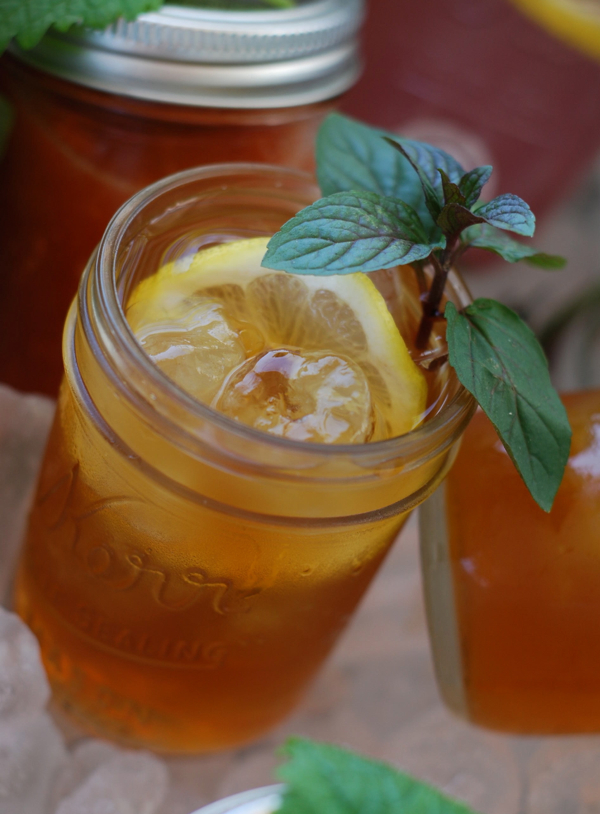 ~ Sweet Tea with Lemon ~
8 cups cold water
4 PG Tips Tea Bags
3/4 cup sugar
garnish: fresh lemon slices and fresh mint sprigs
Bring 3 cups water to a boil. Turn off heat and add the teabags to the water. Allow tea to steep for 6 minutes. Discard teabags. Pour the warm tea over the sugar in a large pitcher or big pickle jar. Stir until sugar is dissolved. Add the remaining 5 cups of cold water. Mix well. Cool completely before transferring to smaller canning jars and covering. Serve with lemon slices and mint sprigs. Yield: 2 quarts.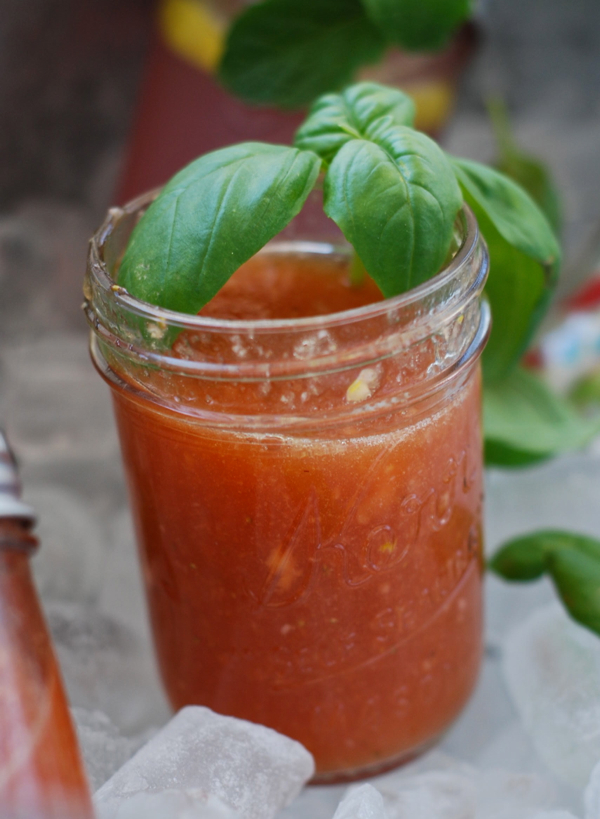 ~ Strawberry Mango Iced Tea Picnic Smoothies ~
1 ripe mango, peeled, pit removed and cut into chunks
2 cups strawberry slices
1 cup sugar
1 cup cold, strong peppermint tea
1 large lemon
5 cups cold, strong black tea
basil and/or mint sprigs for garnish
Place the mango, strawberry, sugar and peppermint tea in the bowl of a blender. Blend until very smooth. Juice the lemon and remove the seeds. Add the juice to the blender. Cut the lemon peel into smallish pieces and add that to the blender too. Blend until very smooth.
Place the black tea in a large pitcher or pickle jar. Pour the fruit puree mixture in with the tea. Stir well. Cover and refrigerate until it's time to pack your picnic. Transfer the smoothies to canning jars with tight fitting lids. Pack on ice. Serve with basil or mint sprigs as a garnish.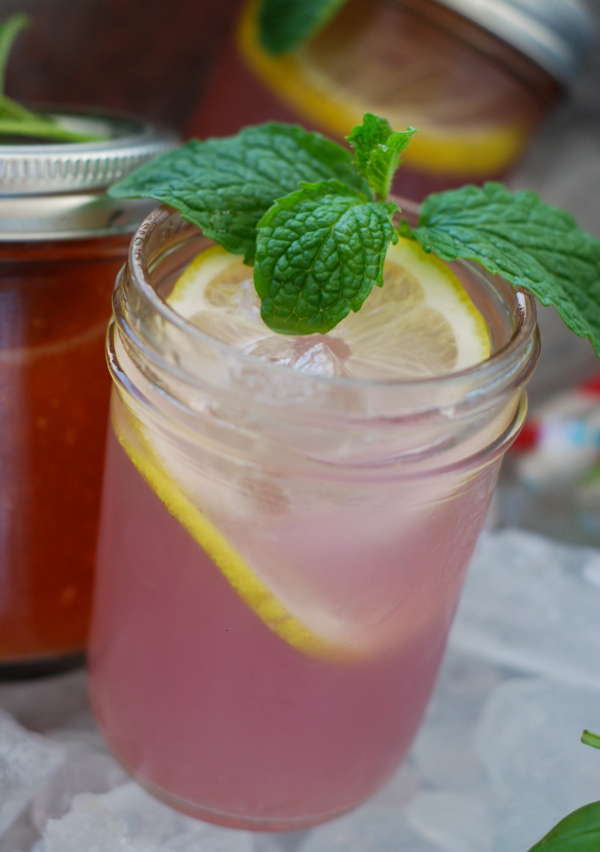 ~ Rosewater Lemonade ~
1/2 gallon pink lemonade (homemade or frozen variety)
2 Tablespoons culinary rosewater
lemon slices and mint sprigs for garnish
Mix the lemonade according to package directions (I always use frozen lemonade for this.) Add 2 Tablespoons culinary rosewater to the lemonade. Chill in refrigerator and transfer to small canning jars. Cover tightly and pack on ice. Garnish with lemon slices and mint sprigs.
BONUS RECIPE:
~ Arnie Palmers ~
Combine equal parts regular lemonade and black or green tea together
Transfer to canning jars and pack on ice. Garnish with mint sprigs.
Enjoy!
~Melissa
You may enjoy these related posts: