Print Friendly Version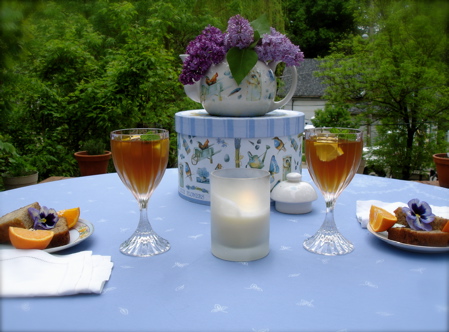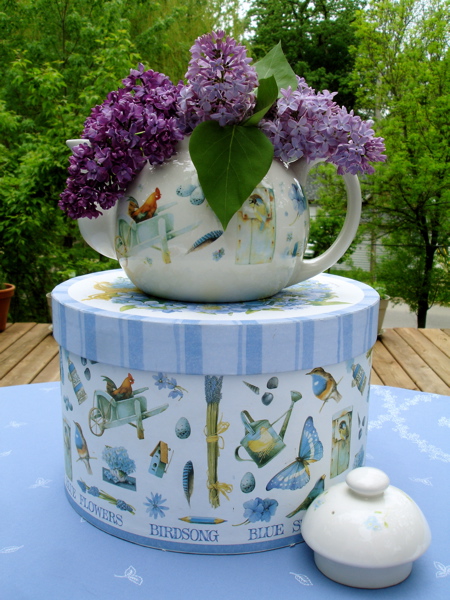 "Love and scandal are the best sweeteners of tea." ~Henry Fielding

One of the things I like about the tea ritual is that it can be made as simple or elaborate as you wish. Today I decided to fill a teapot with lilacs, pour iced tea with lemon and mint into our crystal wine glasses, cut a couple pieces of banana bread and a tangerine, and head out to the deck. It took about ten minutes to set a pretty table and light a candle. Here are some ideas for you if you'd like to enjoy tea for two with your husband, significant other, or friend.
~tea for two~
~set a pretty table using your favorite table linens, dishes and crystal
~fill a vase or teapot with flowers
~play your favorite soothing music
~light a candle
~serve sweet bread and fruit for a simple tea
~ for a more elaborate tea you could try:
~Happy Teatime Tuesday!
~Melissa
You may enjoy these related posts: