Print Friendly Version
So I was making quiche and I started thinking about this movie. This is how my brain works. One long stream of consciousness list.
Have you ever seen it? The Egg & I? It's adorable.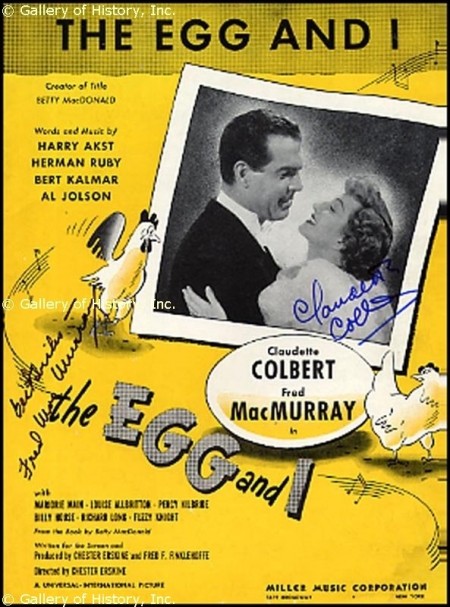 "This musical comedy, based on a book by Betty McDonald, featured Colbert and MacMurray as newlywed Manhattan-dwellers who move to a farm. The film's success led to a TV sitcom in the early 1950s, while two supporting characters, Ma and Pa Kettle (Marjorie Main and Percy Kilbride) were so well received that they starred thereafter in a series of B pictures." ~from the History For Sale website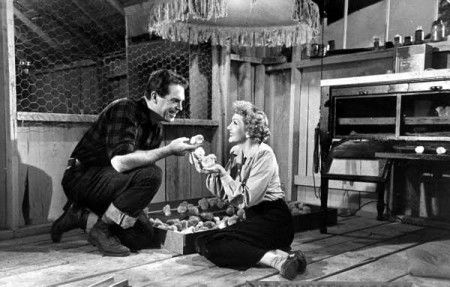 I use to own a copy of the book that the movie was based on, but I lent it to someone and it was never returned. Don't ya just love when that happens?
So, if you see a copy at a second hand store or antique store, and if it's reasonably priced, I would just love a copy. Only 98 shopping days left until my birthday 😉
What was I talking about again? Oh, yes, quiche.
I was craving the Tale of Two Sister's Tearoom quiche when I woke up yesterday, and went out to get the ingredients as soon as Gracie got on the school bus.
Jeff didn't seem to understand the urgency, he doesn't really like quiche and calls it "girl food." He's so cute.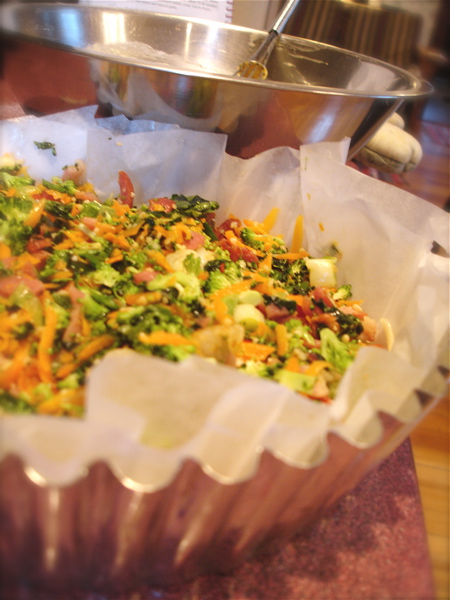 Before it finished cooling he was asking when we could have some though. Hee hee.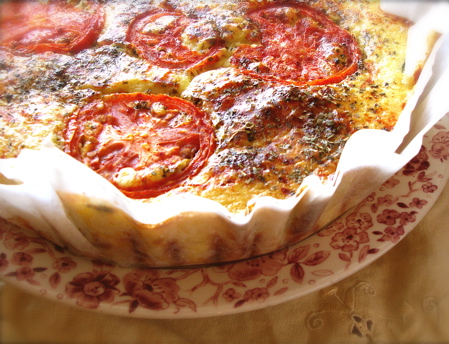 and he had two pieces.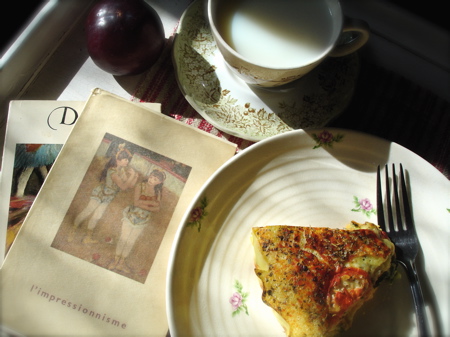 photographs by Melissa Placzek
mmmmmm…..
If you'd like to make some, just follow the link above.
ps…if you'd like to make a lighter version just omit the cream and use plain, whole-milk yogurt instead. This time I sauteed a couple green onions, 1/4 cup chopped broccoli, 2 cloves garlic, 1 fire-roasted red pepper, and 1 shredded carrot and put the veggies in there in place of the original recipe's olives and sundried tomatoes…and I used 4 oz. grated pepper jack and 4 oz. grated sharp cheddar and a sprinkle of grated Parmesan in place of cream cheese and feta. It was soooooooo yummy!
pps…The Egg & I is also a great little breakfast place… there's one on Lyndale Avenue in Minneapolis and one on University.

What's your favorite lunch food?
~Melissa
You may enjoy these related posts: