Print Friendly Version
On the third day of our California vacation we decided to try another breakfast place that someone recommended to us, and it just so happens to be located right next to Uncle Bill's. It's called the Ocean View Cafe. The view of the ocean is even better than that of it's neighbor because it's closer. When we found Uncle Bill's we thought breakfast didn't get any better than that, but we were wrong. When we went to the Ocean View Cafe, we were hooked. They have a wide variety of  dishes to choose from, but their Greek/Mediterranean menu completely knocked our socks off. The absolute best Greek food we have ever eaten. The Ocean View is chef owned by a delightful fellow named Adolfo. He does all the cooking and he's really good at it. We were so impressed by the friendly, fantastic service we can't wait to go back to Manhattan Beach so we can eat there again. Everything about this place is amazing.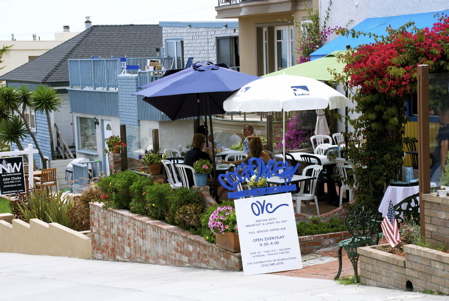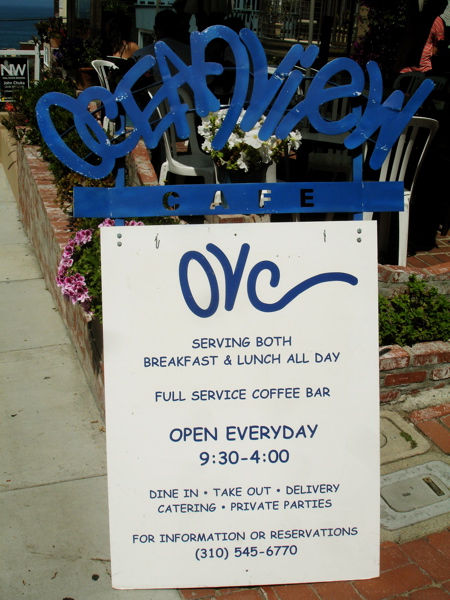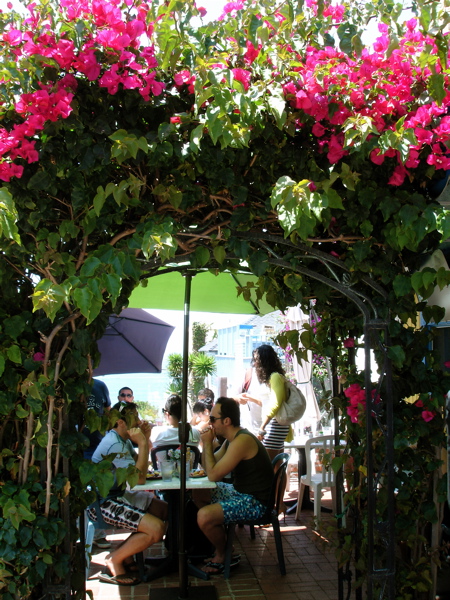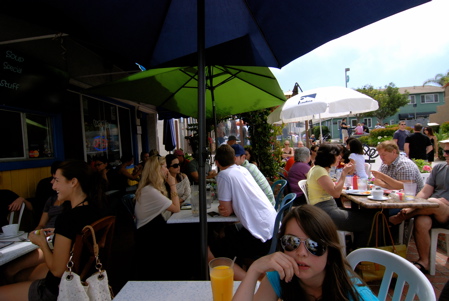 That first meal at the Ocean View was wonderful…
Jeff ordered the Mediterranean Sampler
hummus, tabouli, herb pizza, mixed greens with a yummy dijon vinaigrette, pita bread, pepperoncini peppers and kalamata olives.
He kept telling me how good it was and I resolved to order it the next morning.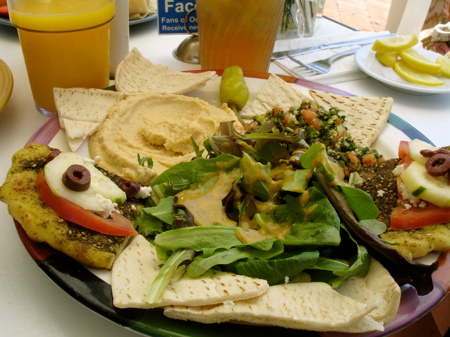 I ordered the Baja Breakfast Burrito
eggs, sausage, bacon, ham, hash browns and cheddar cheese wrapped in a flour tortilla with salsa on the top. I asked them to add avocado to mine and I doused it with hot sauce. Completely wonderful!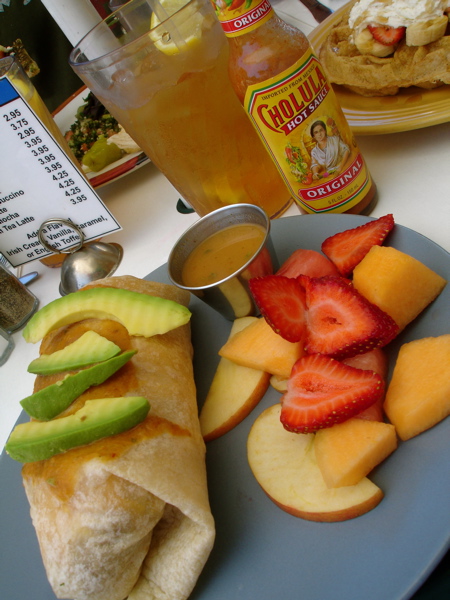 Gracie ordered the Belgian Waffle
with strawberries, bananas and whipped cream
mmmmm!
After breakfast we decided to spend the day at
Manhattan Beach…
and on the walk I stopped in my tracks when I saw…
my dream house!
Look at this place!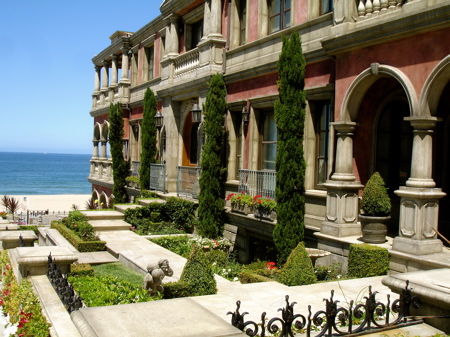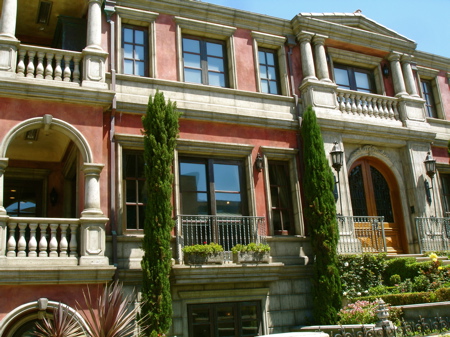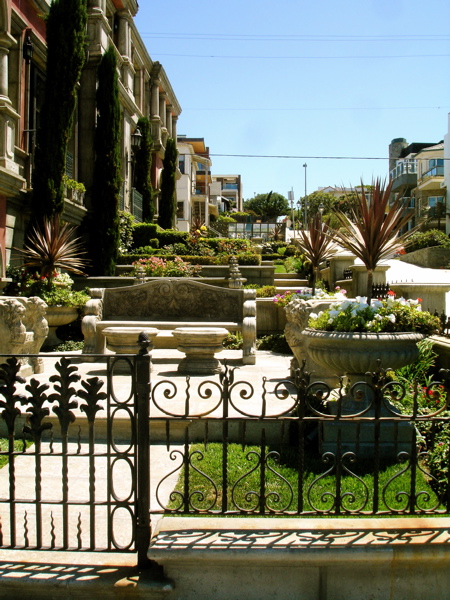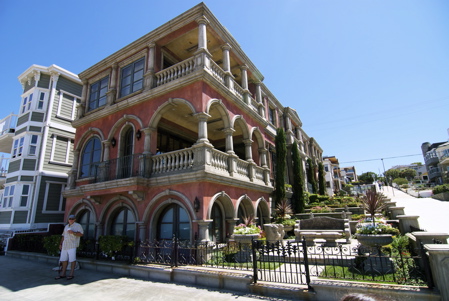 The man in the picture lives in Manhattan Beach.
He told us the house is for sale and that almost every part of it was
imported from…
Italy.
Well, that explains it.
I love it.
Anyhoo…
The day at the beach was awesome.
Soooooo relaxing…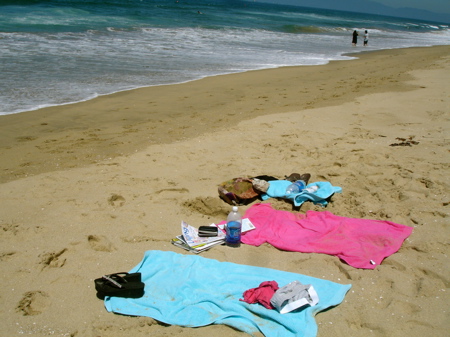 I did a lot of reading…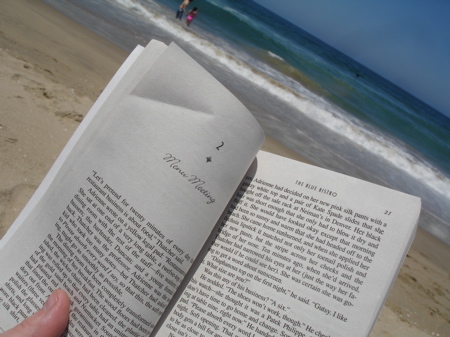 and a little writing…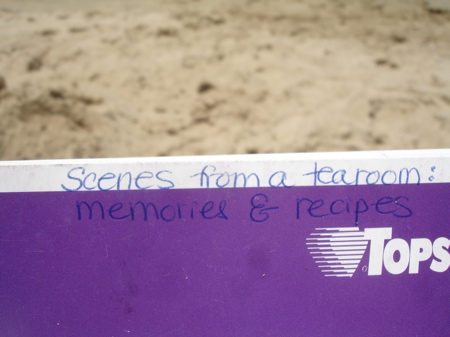 buried Grace in the sand…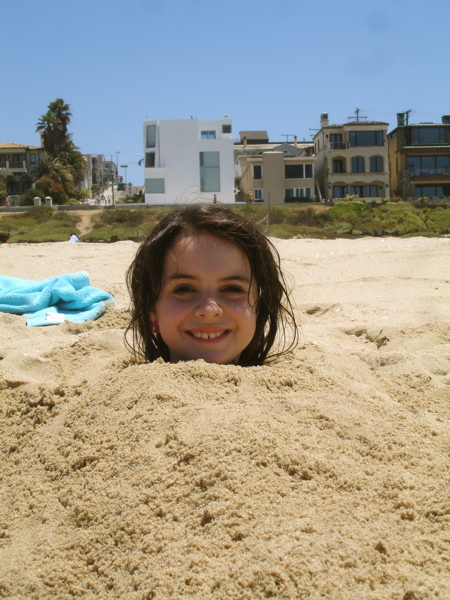 all of the important stuff 🙂
On the way back to the resort
I had a sudden craving for
My favorite Jack in the Box shake
(The Rice Krispie Treat flavored one)
and, much to my dismay, they don't make it anymore.
So Gracie and I settled on the Oreo.
It was still pretty darn good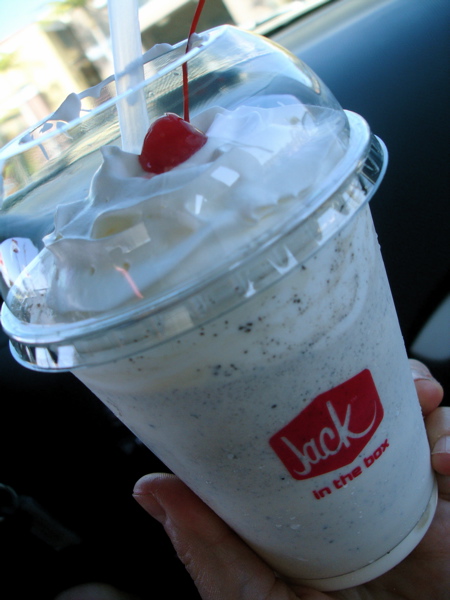 then we stopped at Ralph's
So we could have a picnic in our room for dinner…
we bought lots of different kinds of olives, pickled baby red peppers, asparagus and mushrooms, hummus, Tuscan flat bread, stuffed grape leaves, tons of fresh fruit… and, of course, cheese, baguette and vino.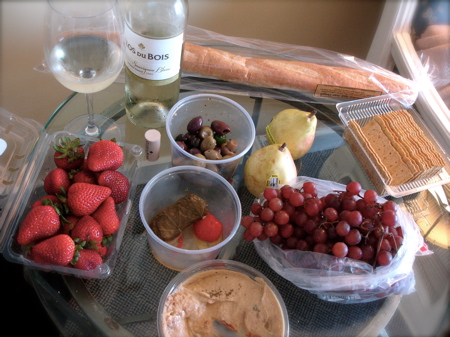 yummy!
And then we went down to the pool and hot tub.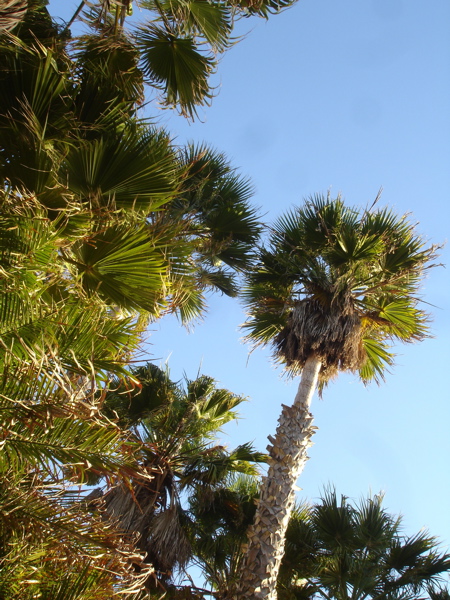 I sat under these palm trees while they swam
and I wrote a poem
and watched the boats in the marina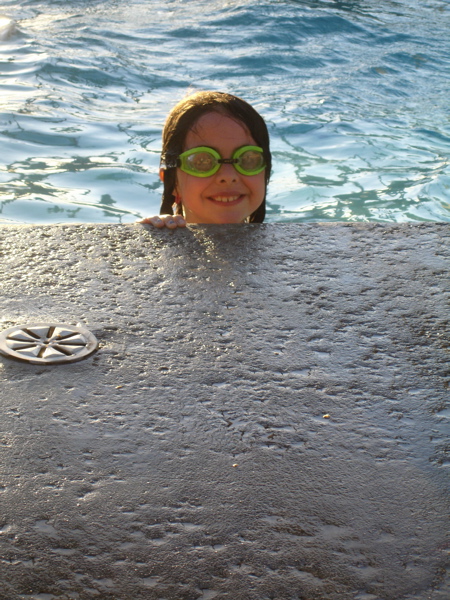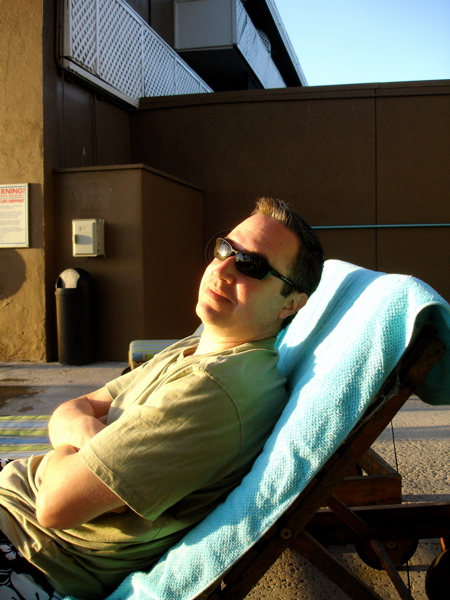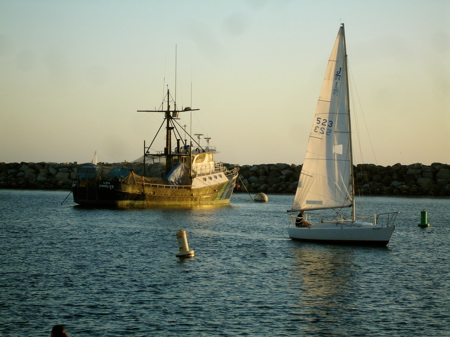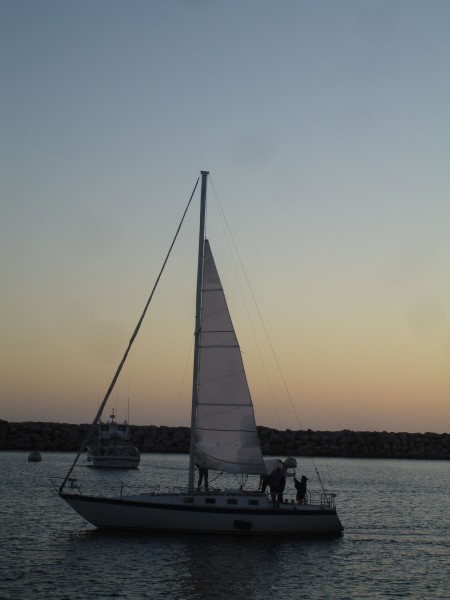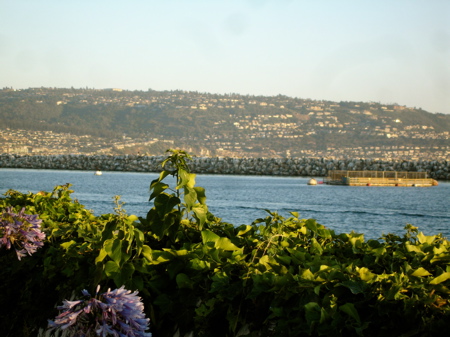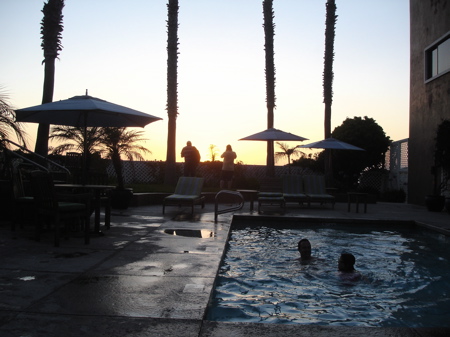 ~Melissa
You may enjoy these related posts: