Print Friendly Version
Hello friends! What are you doing on this fine Saturday? Today in the Mississippi river valley we experienced cold temperatures, but we did have sunny skies…so that's something to be thankful for. Thanks for all of the emails and comments concerning me, my books and my blog. I really appreciate the support and encouragement. Sometimes I feel like things aren't moving fast enough, and my impatience gets the better of me. I just have to remember this is a creative process, and that the books will be so much better when they're coming from a place of inspiration. It's important that I take my time. My professional editor friends remind me that I'm not just writing a 200 page Harlequin Romance, LOL. (Thanks H!)  These will be 600 page books, and there will be more than one. I've found working on my Day Zero project helps me because I can accomplish short term goals and "check things off my list." This helps when you are working on something that it takes years to create. That being said, there IS a light at the end of the tunnel…the first book in the trilogy is nearly there! (well, the first draft is almost done anyway!) Anyhoo…the blog helps me too. I get to talk to you fine people and "produce" a little something every day. 😉 X and O.
~Feeling~
In the words of Simon and Garfunkel "GROOVY"
~Seeing~
The beautiful new setting of the Red Wing Farmer's Market! Sargent's Nursery is the location for the "Winter" market!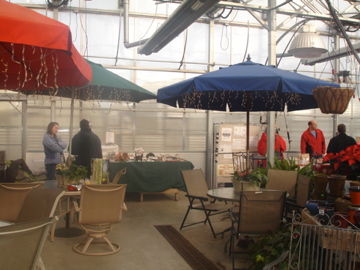 a little cafe area is set up so people can enjoy their bakery items and coffee…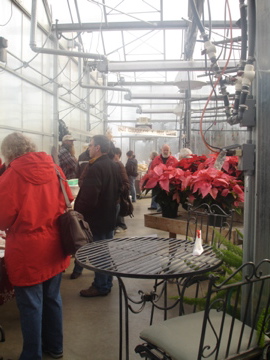 winter farmer's market at Sargent's Nursery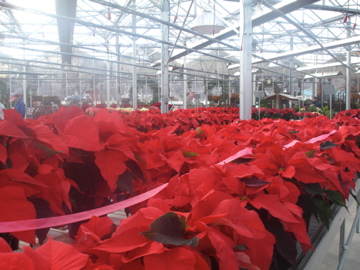 the market is surrounded by hundreds of poinsettias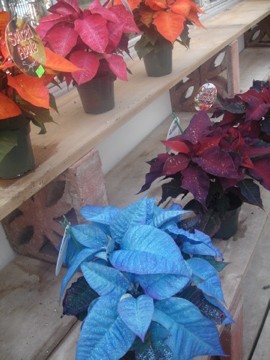 some of them funkier than others…
~Hearing~
Andrew Walesch at the Cannon River Winery! What a great musician. I think he sounds almost exactly like Harry Connick Jr.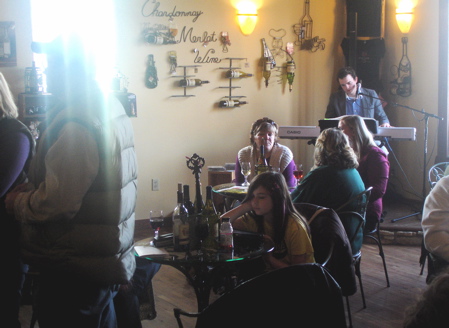 listen to Andrew sing "That's Life" here…
~Tasting~
Wine, cheese, and chocolate at the Cannon River Winery's "Chocolate & Wine Weekend."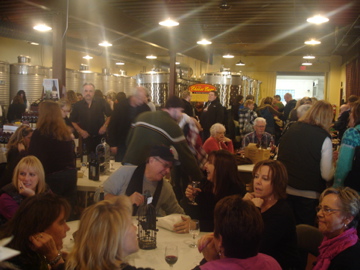 apparently we aren't the only ones who appreciate cheese and chocolate 🙂
~Smelling~
My favorite "Apple Jack & Peel" vapourri by Calire Burke
~Knowing~
I have so very many things to be thankful for
~Melissa

You may enjoy these related posts: