Print Friendly Version
Tonight we went to Sarah's Restaurant (formerly The Norton's) for a fabulous dinner.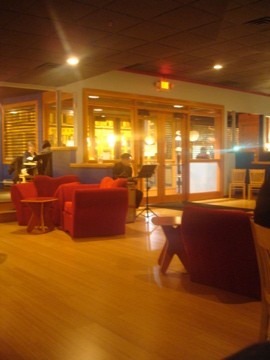 We enjoyed relaxing, live guitar music…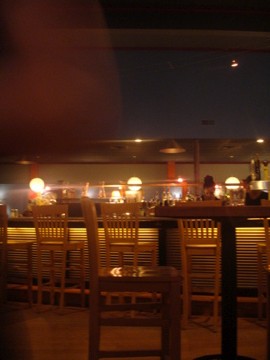 the bar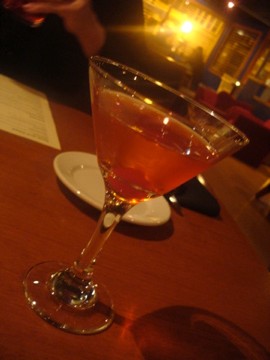 Before dinner drinks…Manhattans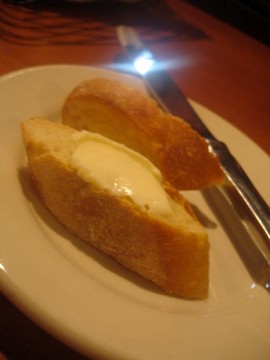 New French Bakery Baguette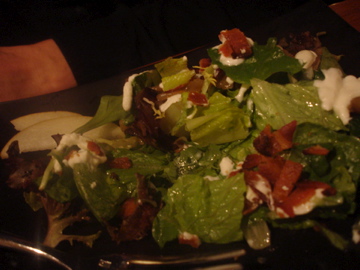 Winter Salad… chopped greens with caramelized onions, Nueske's bacon, sliced pears and goat cheese dressing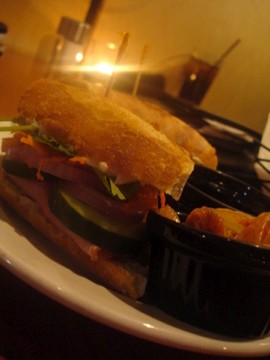 Saigon Sub…
Black Forest ham, smoked pate, cilantro, jalapeno, purple onion, julienne carrots, cucumber and mayo on baguette…served with  Nuoc Mam fish sauce. So delicious! I was craving this sandwich all week! I had mine with a side of Kim Chee and it was perfect.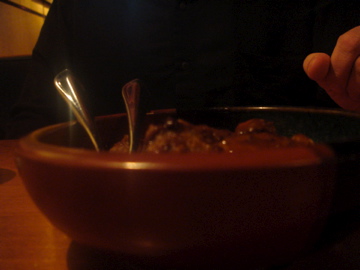 We shared the bittersweet chocolate bread pudding with caramel sauce. This dessert is so rich and wonderful, we took half of it home in a to-go box so we can share it later this week. mmmmmmm…..
What did you do for date night?
~Melissa
You may enjoy these related posts: