Print Friendly Version
We left Red Wing bright and early the day we set out on our journey to Lake Superior's north shore. We enjoy a trip "up north" at least every other year. Sometimes we go to Lake Superior and sometimes we go to Lake Michigan on the Door County Wisconsin peninsula. When we visit Lake Superior, we usually stay on the shore in Two Harbors at a place called Superior Shores Resort, which is beautiful, but this year we were ready to try something new. We opted for a mountaintop lodge called Eagle Ridge Resort on Lutsen Mountain. It was so different from what we're use to, but in a good way. We still had a bird's eye view of the lake from our balcony, but we also had this amazing view of the mountain and forest.
Would you like to come along and relive this North Shore adventure with me?
~Day 1~
Road Trip! whoo hoo!
After a couple hours driving, we stopped for lunch at
yummy!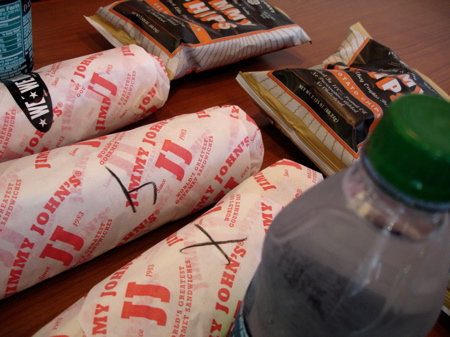 We had a beautiful drive. I brought a pile of magazines, books and yarn to keep me busy, but ended up just enjoying the view instead. Next time I think it would be fun to bring some books on CD. How do you pass the time on road trips?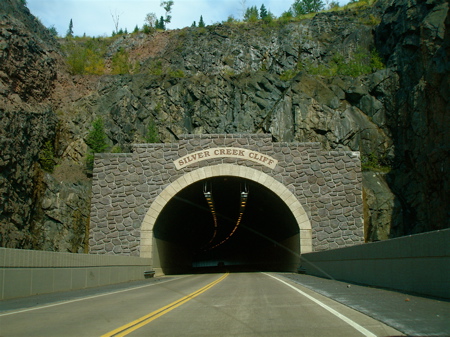 It took close to six hours to reach our destination.
It was so nice to get to the resort and get settled into our room.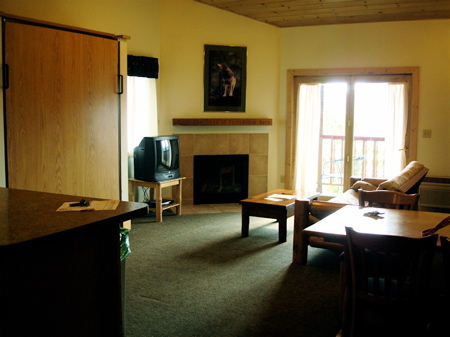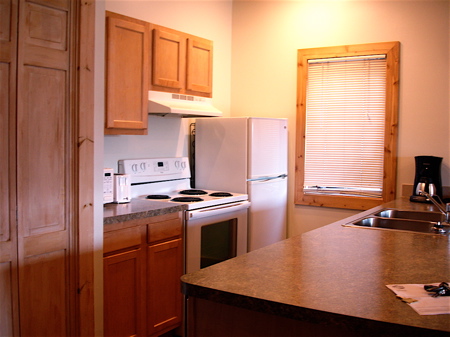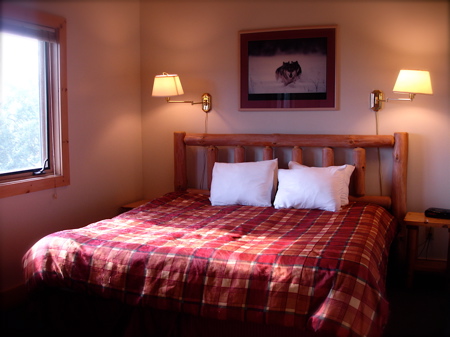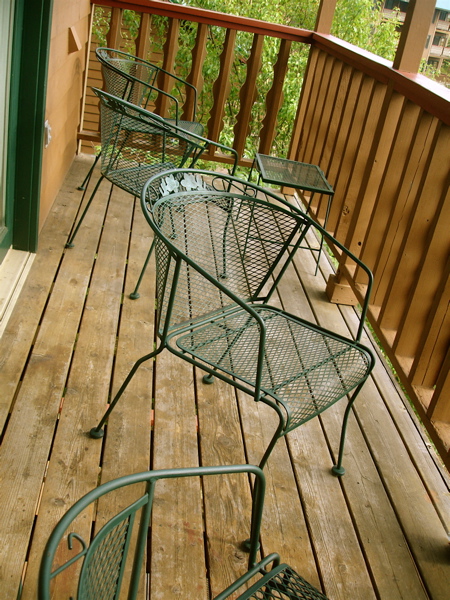 We had a glass of wine on our balcony before dinner…
and enjoyed the pretty view.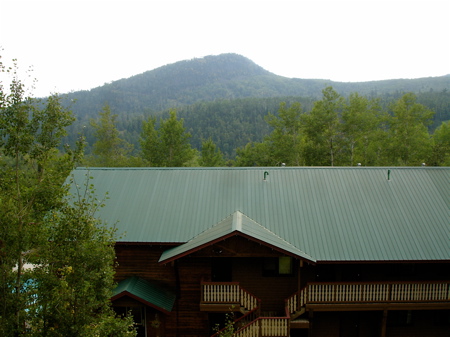 Then we took a short walk to the resort restaurant.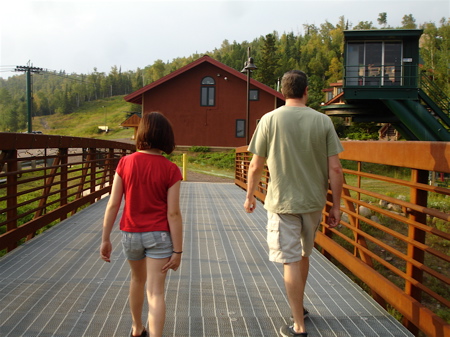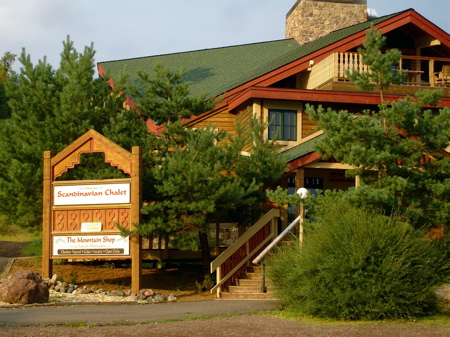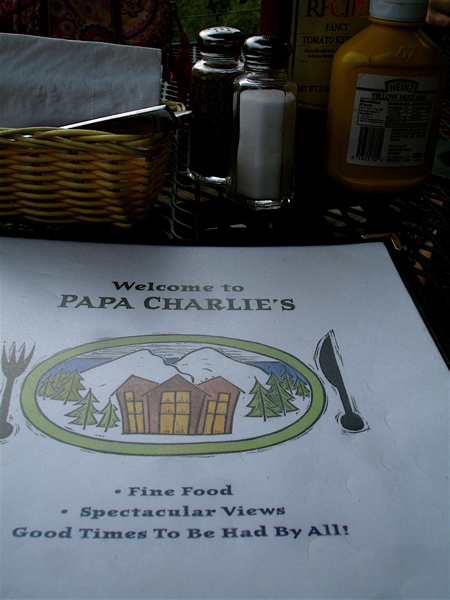 We were seated outside on a beautiful deck at an umbrella table.
The first thing you'll notice about this restaurant is the spectacular view.
We got there just as the sun was beginning to melt into the horizon.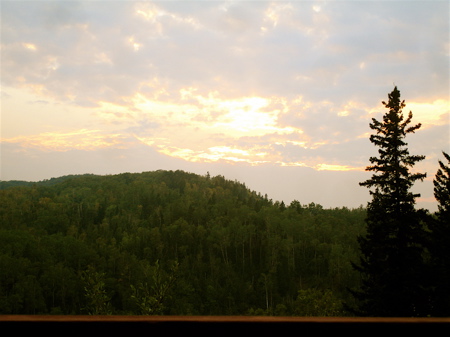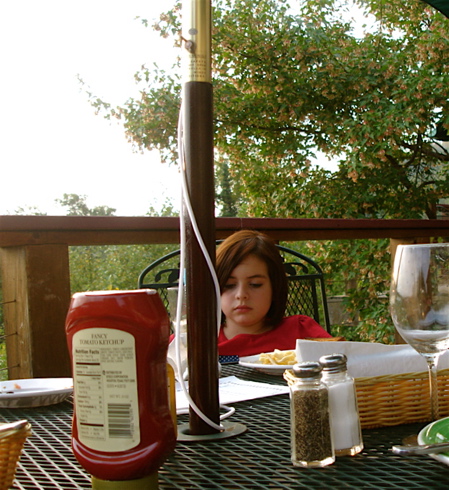 The food was fabulous. We started with the nachos as an appetizer…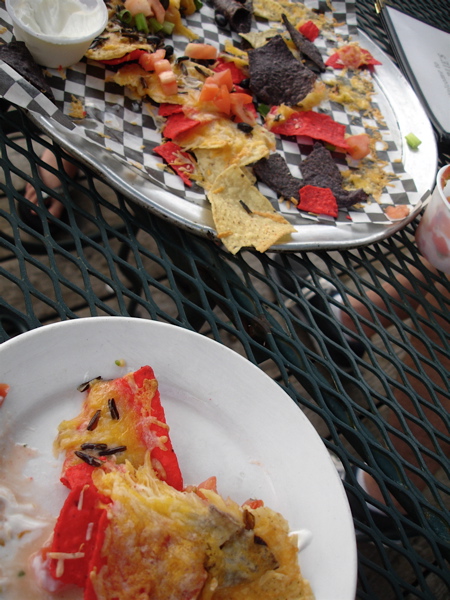 Jeff ordered the fish and chips, Gracie ordered the grilled cheese, and I had the smoked chicken salad. Oh my yum. The homemade poached pear vinaigrette dressing was the star of the show.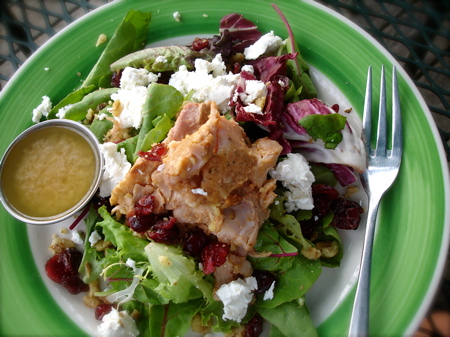 and, of course, a glass of vino…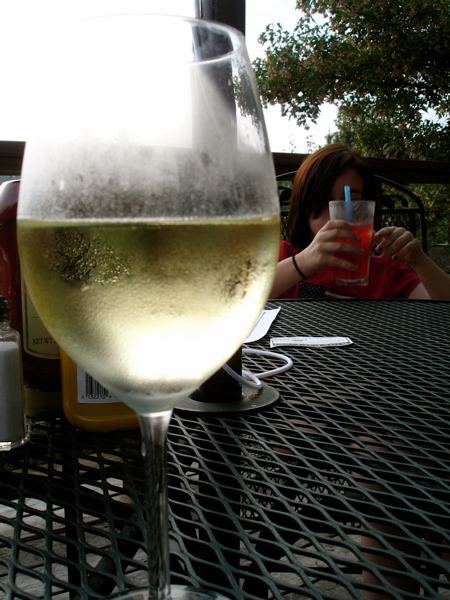 and for dessert…
the creme brulee shake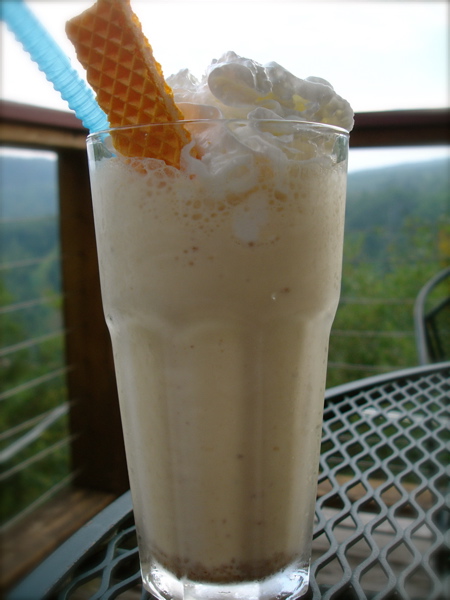 After dinner we went back to our room and hung out in  front of the fireplace for awhile…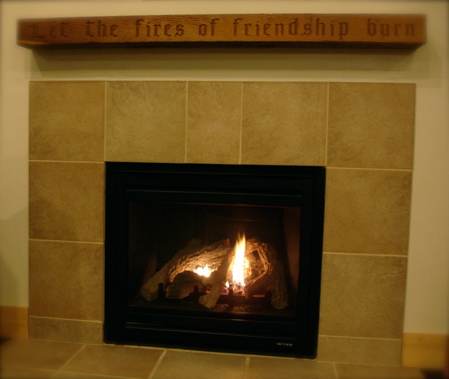 and then we went to the pool for a moonlight swim.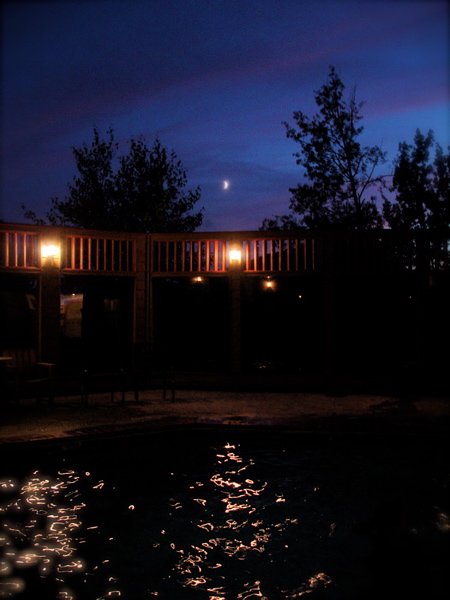 Such a relaxing and wonderful way to end our first day.
~Melissa
You may enjoy these related posts: