Print Friendly Version
"Capturing the imagination of an era, Princess Diana's wedding cake was a masterpiece of English tradition.
Standing over five feet tall, the cake was wrapped with royal icing and decorated with the Windsor royal coat of arms made from marzipan.
English wedding cakes are traditionally fruit cakes containing nuts, raisins, dried fruit and brandy. Made by baker David Avery, he recalls 'Just preparing and soaking the fruit took three days.'" ~Beckie Bruffey Seattle Weddings Examiner
Prince William and Kate Middleton get married! How exciting. Well, me and my friends think so! Today I'm attending  a viewing of the wedding followed by a formal afternoon tea at my friend Linda's home. SO excited!
We will take lots of pictures at the party and I'll post them on the blog soon. All of this talk about Prince William's wedding got me thinking about Diana's. It was so beautiful. Yesterday I  made a much smaller version of Diana's wedding cake to serve at the tea. I thought it would be nice to share the recipe with you. Enjoy!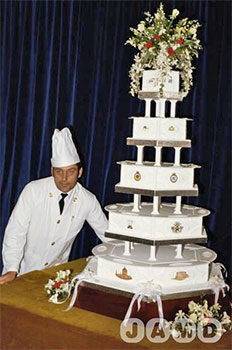 Princess Diana's Wedding Cake
1 1/4 cup oil
3 eggs, beaten with mixer
1 3/4 cup granulated sugar
1 teaspoon vanilla extract
2 1/4 cups flour
1 1/2 teaspoon cinnamon
1 teaspoon baking soda
8 ounces crushed pineapple, with juice
1 1/2 cup chopped bananas
1 cup chopped apples
3/4 cup coconut
3/4 cup chopped nuts

Frosting:
8 ounces cream cheese
1/4 cup butter
1 teaspoon vanilla extract
3 cups powdered sugar

~For the cake~
Grease and flour the bottoms of two, 9 inch circular cake pans.
Mix together the oil, eggs, sugar and vanilla extract. Sift the dry ingredients; add to wet mixture. Add remaining ingredients. Bake at 350 degrees for 48-50 minutes, or until a toothpick inserted in the center of the cake comes clean.
~For the frosting~
Mix butter and vanilla extract into cream cheese. Add powdered sugar. Mix well.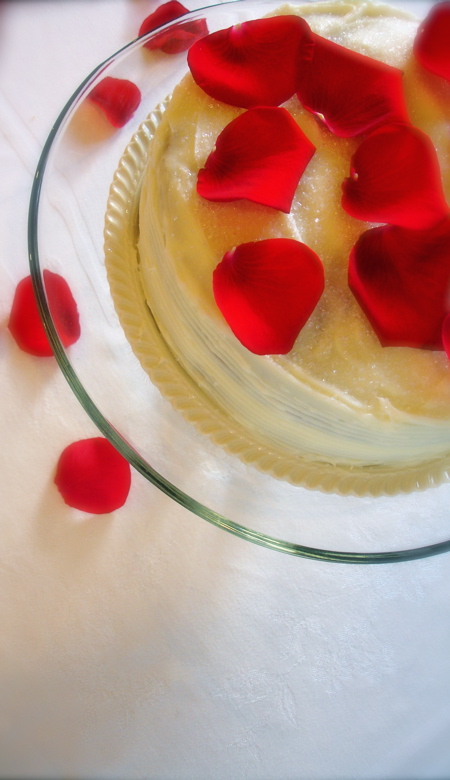 above photograph by Melissa Placzek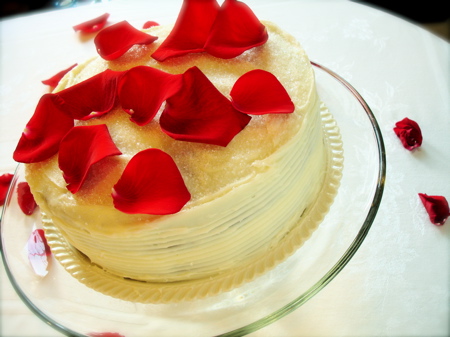 above photograph by Melissa Placzek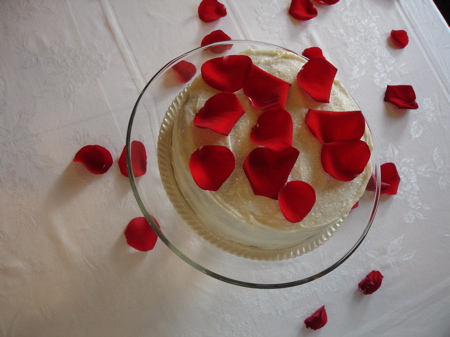 above photograph by Melissa Placzek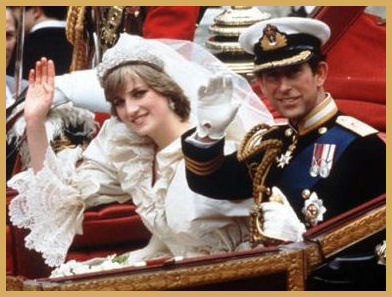 ~Melissa
You may enjoy these related posts: