Print Friendly Version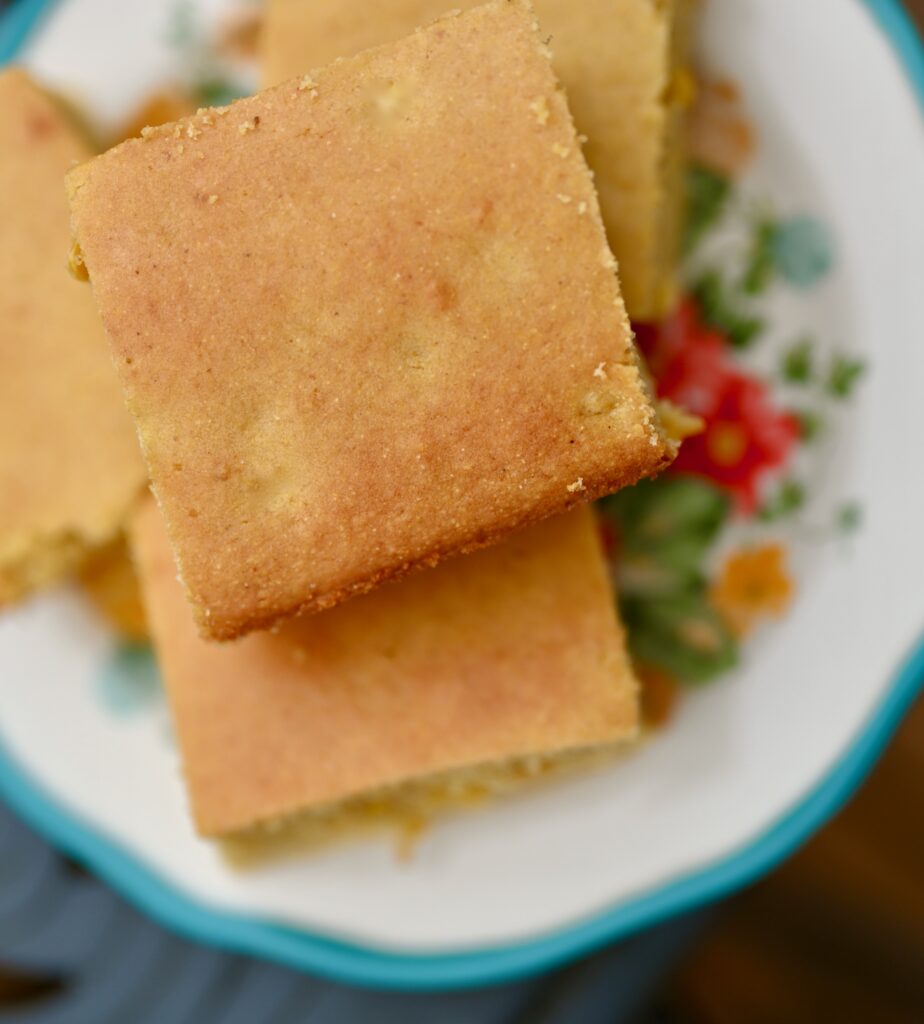 I love making a big pan of cornbread to go with soups, chilis, and BBQ. I never make a small pan because leftover cornbread makes an amazing breakfast. I slather it with vegan butter and pure maple syrup! Heaven. Another yummy topping for cornbread is this cinnamon maple butter. Maybe give it a try the next time you make a pan.
This is such a great recipe. It's simple, it's vegan (of course,) and it's delicious! Light, fluffy, moist cornbread that doesn't take all day to prepare. Yay!
~ preheat oven to 400 degrees F. ~
*2 and 1/2 cups all purpose flour
2 cups yellow cornmeal
1 and 1/3 cups sugar
2 teaspoons sea salt
2 Tablespoons baking powder
2 and 1/2 cups unsweetened, plain soy milk or almond milk
**2/3 c. melted vegan butter (I use Earth Balance) or vegetable oil
Grease a 9×13 baking pan. In a large bowl, combine the flour, cornmeal, sugar, salt, and baking powder. Mix well using a wire whisk.
Pour the milk and butter/oil into the dry ingredients. Stir until ingredients are evenly combined. Using a rubber spatula, scrape into prepared baking pan. Smooth the top. Bake for 20 to 30 minutes, or until a toothpick inserted into the center of the bread comes out clean.
Notes:
*You can substitute half of the white flour with whole wheat flour.
**You can substitute all (or half) of the butter/oil with applesauce if you want to used less fat in the recipe. The cornbread comes out a little more dense this way, but it's still delicious.
Enjoy!
~Melissa
You may enjoy these related posts: