Print Friendly Version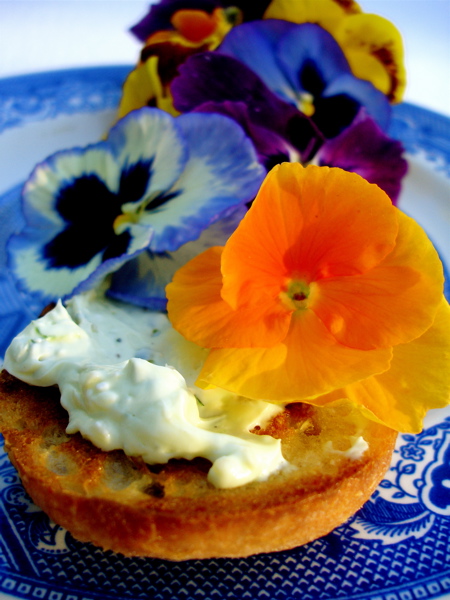 photographs by Melissa Placzek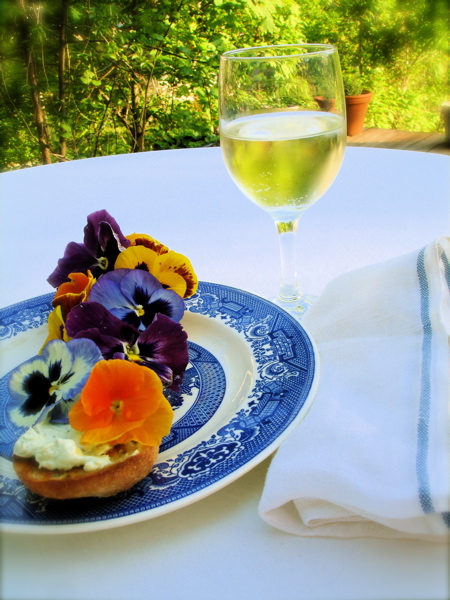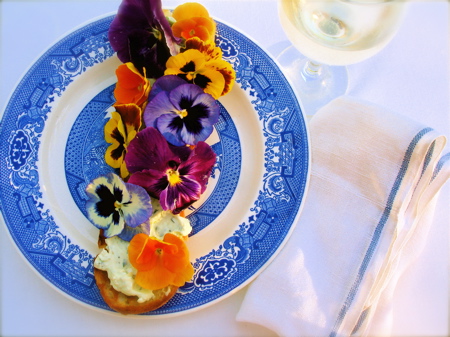 "If you are lucky enough to have lived in Paris as a young man, then wherever you go for the rest of your life, it stays with you, for Paris is a movable feast."~Ernest Hemingway
~Paris Garden Sandwich~
This is a gorgeous sandwich inspired by a Paris garden.  I made these yesterday, we did a little photo shoot, and then we enjoyed them on the deck while Jeff got the grill going for dinner. Pretty as an appetizer or as part of a tea tray in the summer.
~Jardin des Tuilieres Pont de Barret Goat Cheese~
Combine:
8 oz. Montrachet goat cheese
3 Tablespoons extra virgin olive oil
3 Tablespoons whole milk plain yogurt
1 teaspoon fresh, minced garlic
3 Tablespoons fresh, chopped chives
2 Tablespoons fresh, chopped parsley
1 teaspoon fresh, chopped mint
1 teaspoon fresh, chopped lavender petals
1 teaspoon fresh, chopped thyme leaves
1 teaspoon fresh, chopped rosemary leaves
1 teaspoon sea salt
1/2 teaspoon fresh ground black pepper
fresh, edible, pesticide-free flowers:
nasturtiums, pansies, rose petals
johnny jump-ups…
Mix everything (except the flowers) with a hand-held mixer or in your Kitchen Aid. Top toasted baguette slices with the mixture…then some assorted raw veggies (I love thin sliced purple onion, radishes, carrots, cucumbers and artichoke hearts.) Top with edible flowers. Season with salt and pepper to taste…yesterday we used a little sel de rose. You could make a light version of this spread by substituting light cream cheese for the Montrachet.
Enjoy!
~Melissa
You may enjoy these related posts: