Print Friendly Version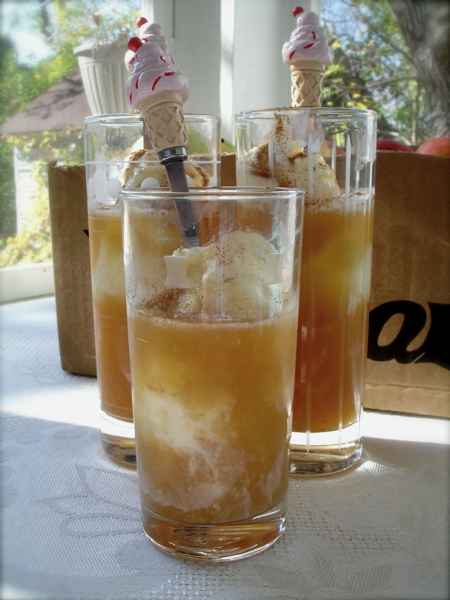 One of our absolute favorite Fall treats!
~ Apple Cider Floats ~
cinnamon ice cream OR vanilla ice cream mixed with cinnamon
 fresh apple orchard apple cider
real, sweetened whipped cream (optional)
caramel sauce (optional)
Place 2 generous scoops of ice cream in each glass. (If using vanilla ice cream mixed with a little cinnamon, allow ice cream to soften a bit for easier mixing.) Pour some apple cider over the ice cream so the ice cream floats. Top with a dollop of real whipped cream and a drizzle of caramel sauce (if desired.)
Enjoy!
~Melissa
You may enjoy these related posts: