Print Friendly Version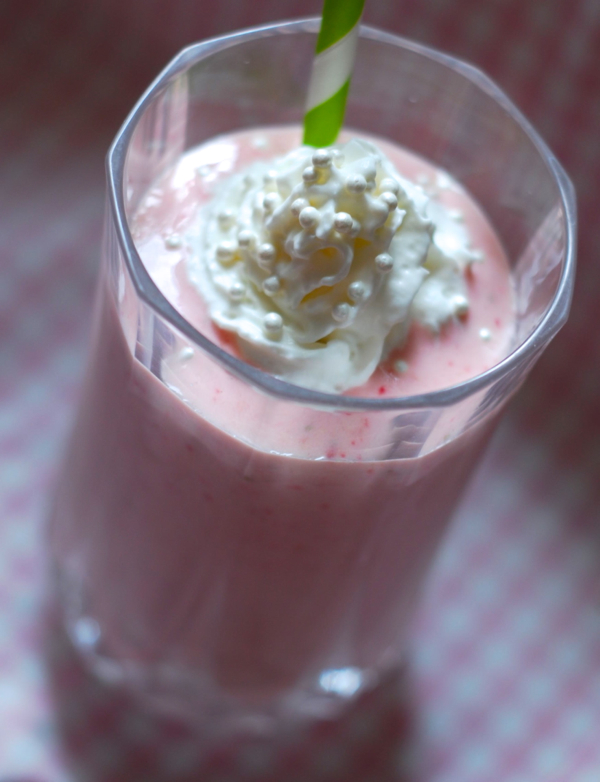 I'm an ice cream lover. I don't know many people who aren't, come to think of it. But lately, with the whole diet change thing, I haven't been indulging in that high fat, high calorie, high sugar treat very often. Once in awhile is fine, but I crave something sweet, cold and creamy every day! I've been satisfying the ice cream urge by making a bunch of different smoothies. It's a trick that really works. This smoothie was particularly good because I added a little malted milk powder. I think it's better than a soda fountain malt, and way better for you! No guilt and no sugar crash. Yay!
for one smoothie:
1 ripe banana
1 cup frozen strawberries
1/4 cup milk
1/4 cup vanilla greek yogurt
2 Tablespoons malted milk powder
Place all ingredients in the bowl of a blender and pulse until smooth. Top with whipped cream and sprinkles if you like.
Enjoy!
~Melissa
You may enjoy these related posts: