Print Friendly Version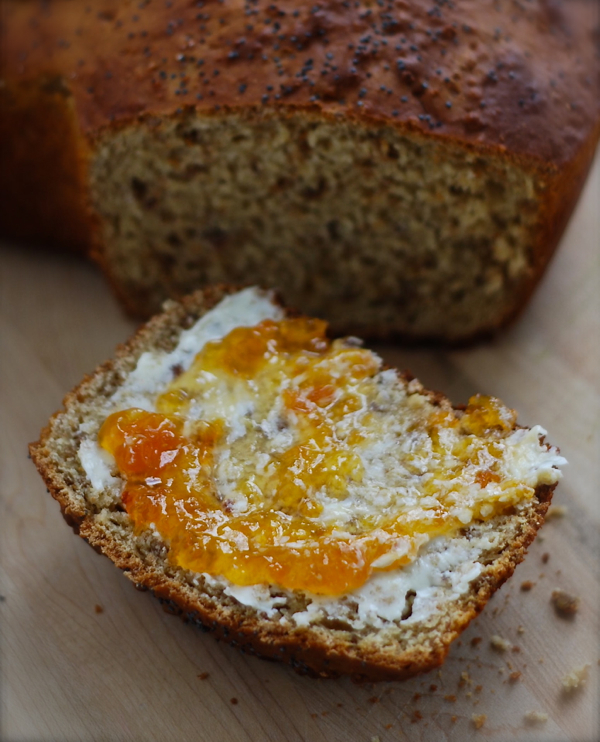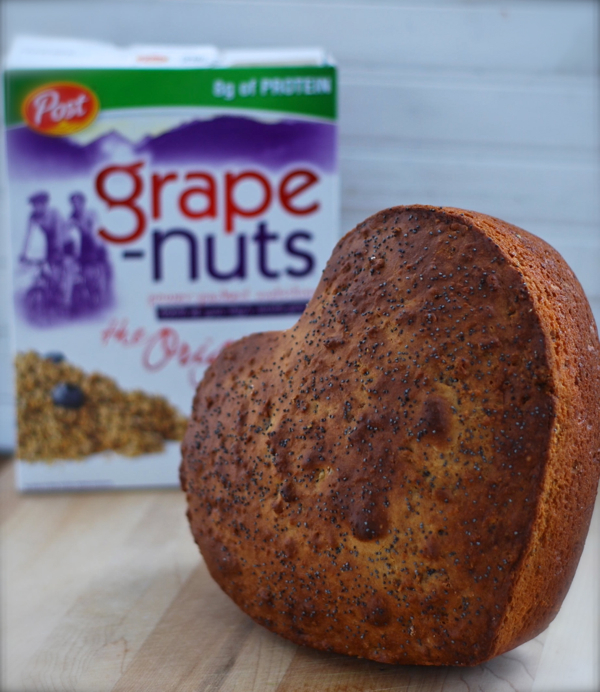 This is a new recipe I developed for quick bread. It's so easy to make and so delicious. I like it slathered with butter and jam. It's lovely with a good cup of tea in the afternoon, and I've used it to make tea sandwiches as well. Delicious and versatile.
You can use 2 smallish loaf pans for this or, if you only have larger loaf pans, that works too. I've made these in a muffin tin and into mini loaves for Christmas before, so just about any pan will work. Just make sure you check the bread at the half hour mark, and every 10 minutes thereafter, so it doesn't over-bake or burn. It's done when a toothpick comes out clean when inserted into the center of a loaf.
2 cups buttermilk
1 cup Grape Nuts cereal
2 Tablespoons unsalted butter or olive oil
2 cups brown sugar (you can sub one of the cups with honey or maple syrup)
2 large eggs, lightly beaten
4 cups all purpose flour (you can sub one of the cups with whole wheat flour)
2 teaspoons baking powder
1 teaspoon baking soda
1 teaspoon sea salt
poppy seeds for topping
Soak the Grape Nuts in the buttermilk for 1/2 hour.
Generously butter the loaf pans with the butter/oil. Beat eggs in a small bowl. Add eggs and brown sugar to the Grape Nuts mixture.
In a large mixing bowl, combine: flour, baking powder, baking soda, and salt.
Add dry ingredients to wet ingredients and mix well. Pour into prepared pans. Sprinkle with poppy seeds. Cook for 50 to 60 minutes, or until a toothpick comes clean when inserted into a loaf.
Cool in pans for 10 minutes before transferring to a wire rack to cool completely.
Enjoy!
~Melissa
You may enjoy these related posts: