Print Friendly Version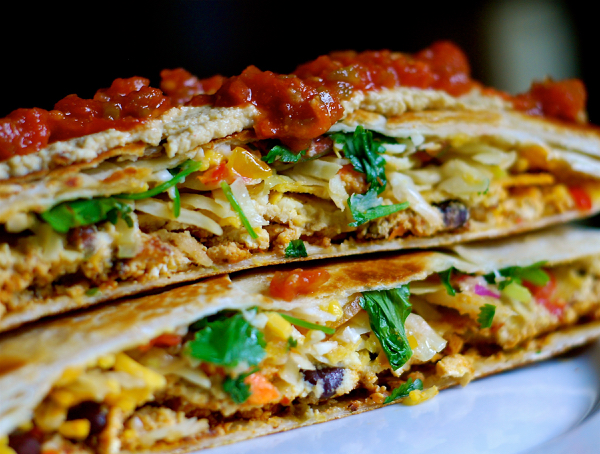 This is my version of the Taco Bell classic. It's much healthier and tastier than the original, if I do say so myself. What you need to know about crunchwraps before making your own is that they're versatile, and they're comprised of a melty, cheesy, protein layer, a crunchy layer, and finally a fresh layer. These are ridiculously big and filling, so either make one and share it, or prepare to save the second half for later. Maybe you'll be able to finish one in a single sitting, but I sure couldn't.
This ingredients list is going to look super long, but don't be intimidated. It's just because I tell you how to make a bunch of stuff from scratch. If you want to use pre-packaged, vegan "chicken" (like Gardein strips or something like that) instead of the sofritas, go for it. Or just use refried beans. Whatever you like. Remember, this recipe is versatile. Don't feel like making cashew queso cream? Use more of your vegan cheese shreds, or a combination of cheese and store bought vegan cream cheese. Whatever. Just add stuff you like and you really can't go wrong.
Below I included some pics of the layering process so you'd have a visual as you work. I think you'll be surprised how delicious and easy these crunchwraps are! I hope they become a staple in your home.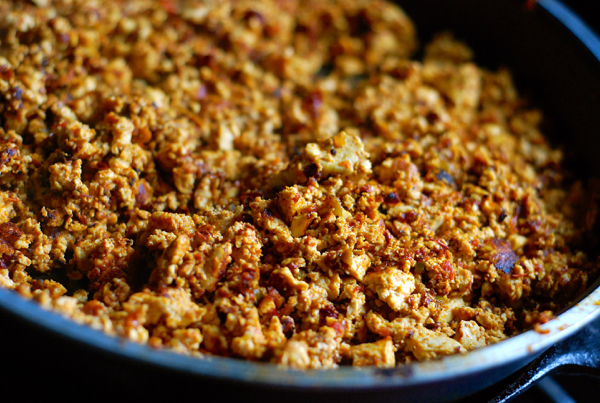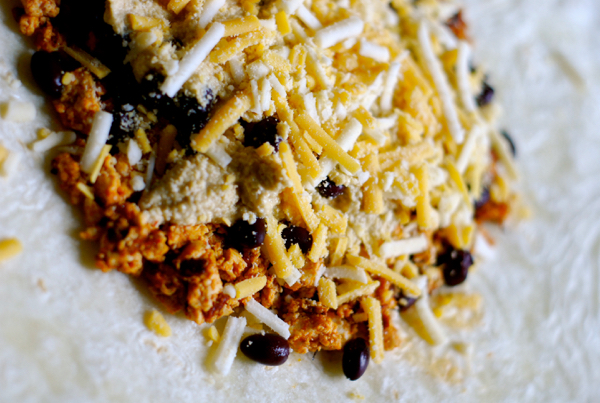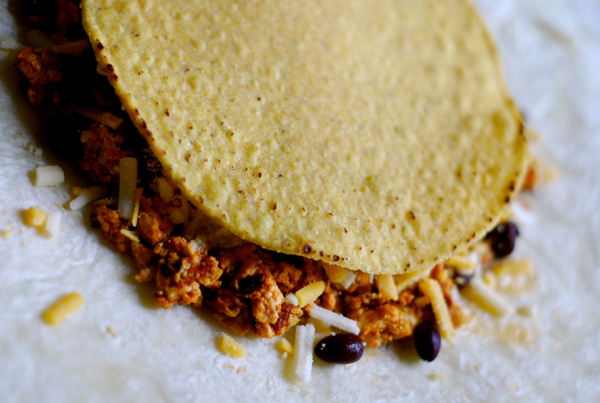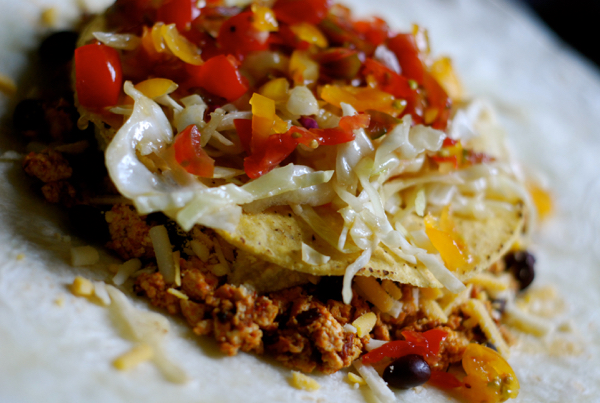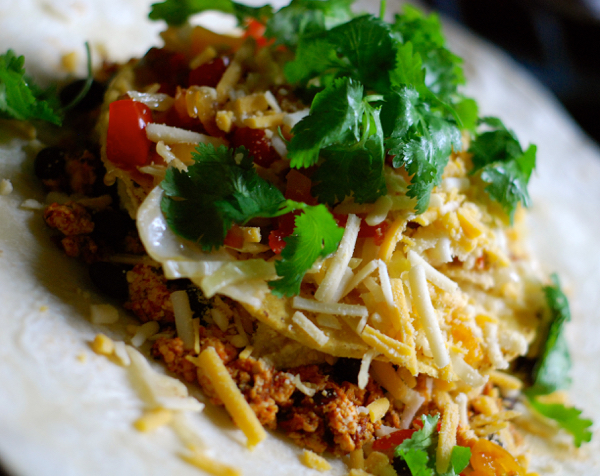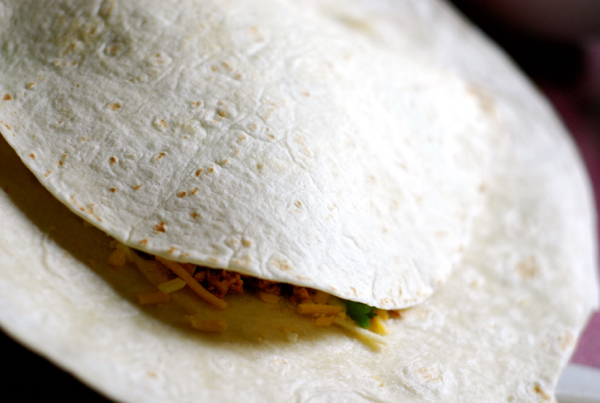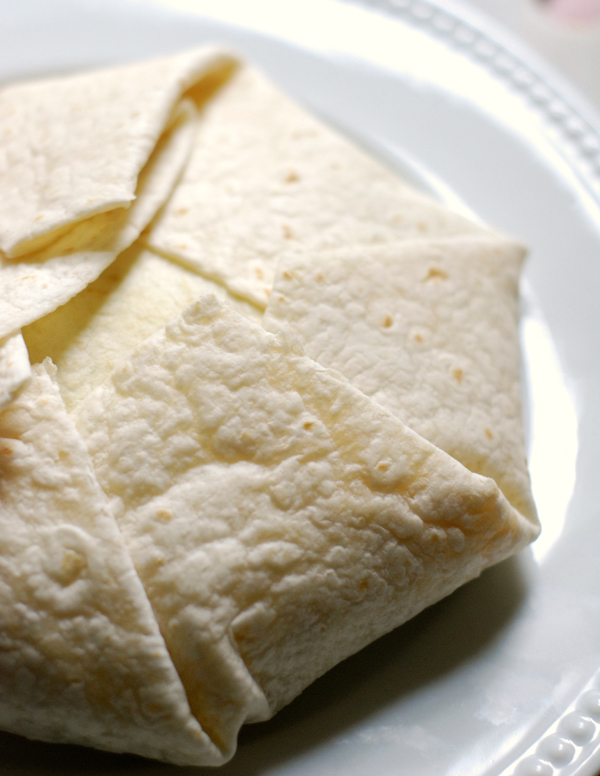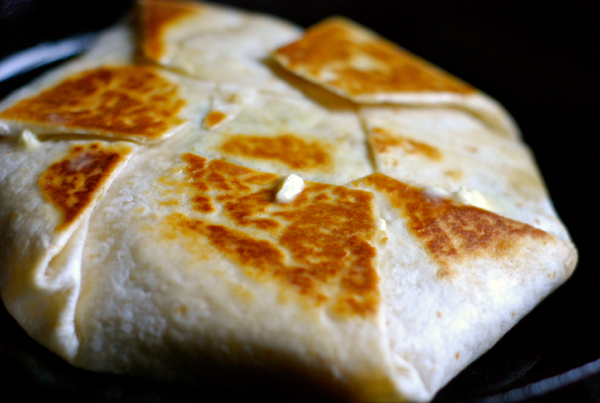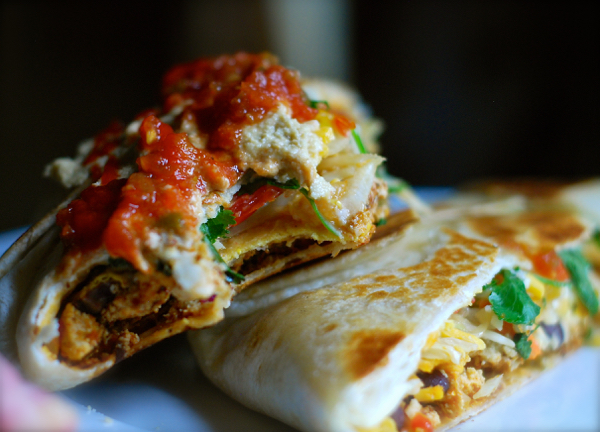 Okay, first we make the sofritas:
3 Tablespoons olive oil
1 (14 oz.) package extra firm tofu, cut into little cubes or coarse crumbled
1 Tablespoon taco seasoning
2 canned chipotle peppers in adobo, chopped fine + 2 to 4 Tablespoons of the sauce
1 cup of your favorite salsa
Heat about half of the oil in a large, nonstick skillet over medium-high heat. Add all ingredients to pan. Press down with the back of a spatula and allow to cook for 5 to 10 minutes, or until the tofu begins to brown. Adjust heat, if necessary, to insure your sofritas don's burn. Gently scrape the bottom of the pan with the spatula, stir ingredients well, and then press down again and allow to cook. Repeat this, adding more oil if necessary, until tofu is browned to your liking. Salt and pepper to taste.
Note: chipotle peppers and adobo sauce are delicious and smoky, but also pretty spicy. Taste them ahead of time to determine how much you want to add to your sofritas. You could leave them out and add some smoked paprika instead, if you can't handle the heat.
Fast Cashew Queso Cream:
2 cups cashews
water for boiling
a couple tablespoons of lemon juice or apple cider vinegar
3/4 cup vegetable stock
1 small can (4 oz.) chopped green chiles
1/4 cup nutritional yeast
salt, pepper, and other seasonings (optional)
Place cashews in a saucepan and cover with water. Bring to boil. Remove pot from heat and allow cashews to soak for 15 minutes. Drain well. Place cashews in bowl of a high speed blender along with the lemon juice, stock, chiles, and nutritional yeast. Pulse until very smooth. Add desired seasonings. Pulse again until well blended Scrape cashew queso cream into a jar with a tight fitting lid and refrigerate until ready to use. Cashew cream will keep, covered and refrigerated, for up to a week.
Putting it all together (see above photos and substitution suggestions) :
You'll need:
Giant flour tortillas
smaller flour tortillas
black beans or refried beans
cashew queso or vegan cream cheese
vegan cheese shreds
cilantro
slaw
fresh tomatoes
salsa
hot sauce
Place a giant, burrito-sized flour tortilla on a cutting board. Top with some of the sofritas, black beans, cashew cream queso, and meltable vegan cheese shreds.
Top this first layer with something crunchy like tostada shells, Fritos, or Doritos. I ended up using two tostada shells for extra crunch.
Next, make your fresh layer. I used a simple slaw, chopped heirloom tomatoes, cashew cream queso, cheese shreds, and fresh cilantro.
Finally, top all of this with a smaller, soft flour tortilla. This will hold all of your ingredients in as you fry your crunchwrap. Fold the big tortilla over the edges of the small one. Fry in hot oil until golden brown and crunchy on both sides. Slice in half. Top with additional toppings. Serve.
Enjoy!
~Melissa
You may enjoy these related posts: