Print Friendly Version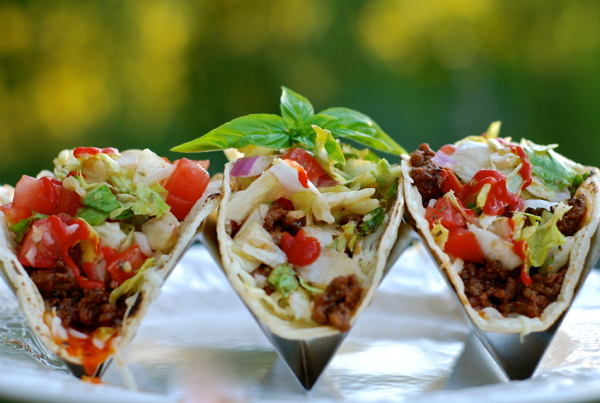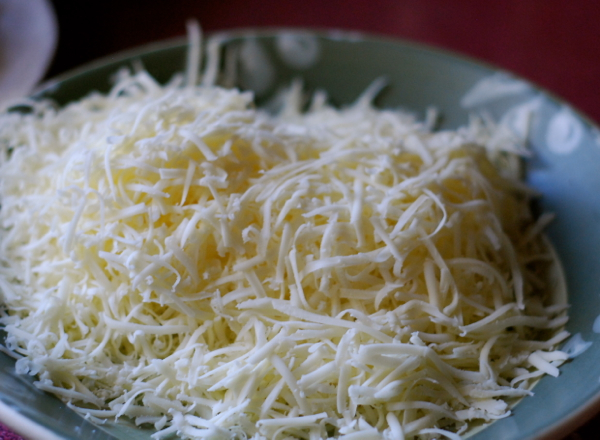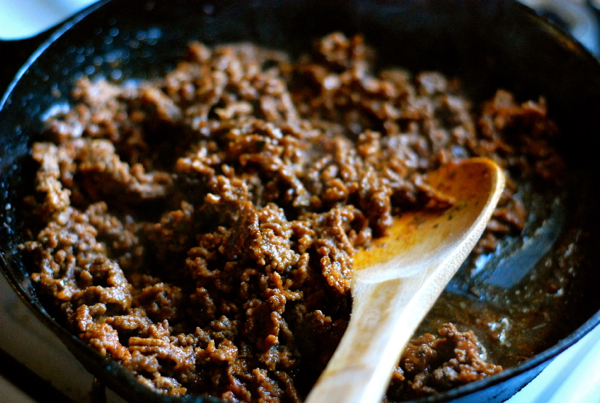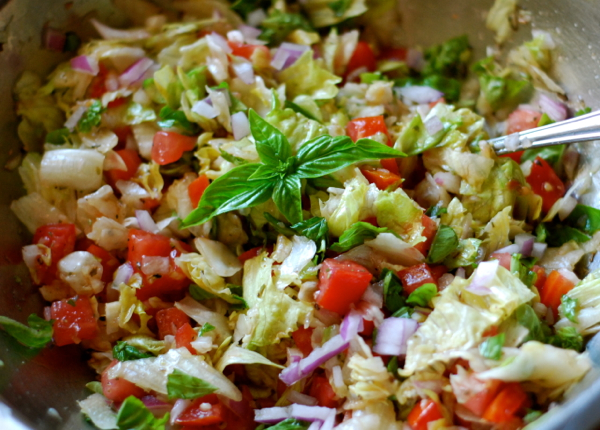 Do you ever visit my site and ask yourself how in the world I could be posting yet another taco recipe? Do you? Come on. Be honest.
Well, I love tacos and I'm not ashamed to say it. And when I say love, I mean luuuuuuurrrrrve. I'm pretty sure I've told you all this before.
So, when I had the idea to do a little fusion cooking and mix Italian food with (what else) tacos, this is what I came up with. Sometimes I really don't know what I'm doing. I just cook and see what happens, and this was a happy little discovery. The Italian taco. I'm sure I'm not the first person to think of it, but I've never seen a recipe like it, so I had to share mine with you.
You should know going in that you are going to make a piggy of yourself when you eat these. They're delicious (so make a bunch) and they're messy (so eat them outside, or on a tarp or something. Don't forget napkins. I'm serious.)
This recipe can easily be doubled or tripled. Make up a bunch of the meat and place it in a slow cooker on the WARM setting for your next casual gathering. You could set up your kitchen counter "bar" style, and let guests serve themselves.
serves 3 hungry people (approximately 3 tacos each)
for the cheese:
grate 8 to 12 oz. Mozzarella cheese. Set aside
for the Italian taco meat:
1 lb. extra lean ground beef
1 Tablespoon olive oil
1/4 teaspoon Lawry's seasoned salt
1/2 teaspoon freshly ground black pepper
1 Tablespoon dry oregano
1 teaspoon garlic powder
1 teaspoon onion powder
8 oz. can tomato sauce
Heat olive oil in a large, heavy skillet. Once hot, break up the ground beef and add it to the pan, along with the seasoned salt, pepper, oregano, garlic powder, and onion powder. Cook, stirring frequently, until meat is almost done. Add the tomato sauce and cook, stirring frequently until the sauce reduces and thickens, and the meat is cooked all the way through. Remove from heat and cover to keep warm.
for the Italian taco salad topping:
(there will be extra)
1 small head iceberg lettuce OR 2 Romaine lettuce hearts
1 large, ripe tomato, chopped
1/4 cup extra virgin olive oil
2 Tablespoons lemon juice OR white balsamic vinegar
1/4 cup dry white wine
2 to 3 large cloves garlic, minced
1/3 cup chopped red/purple onion
1 Tablespoon dry oregano
1/4 cup fresh basil leaves, chopped
sea salt, to taste
freshly ground black pepper, to taste
Place all in a large mixing bowl, and stir until well combined.
building your Italian tacos:
9 soft corn tortillas
Heat corn tortillas, one at a time, over a low burner on your stove top. Watch closely, and flip every 5 seconds or so, so they don't burn.
While tortillas are still hot, place a generous amount of the shredded Mozzarella cheese on each (approximately 1/4 cup on each.) Top cheese with some of the hot taco meat, followed by a mound of the Italian salad topping.
Garnish:
grated Parmesan cheese
hot sauce
sour cream
Enjoy!
~Melissa
You may enjoy these related posts: