Print Friendly Version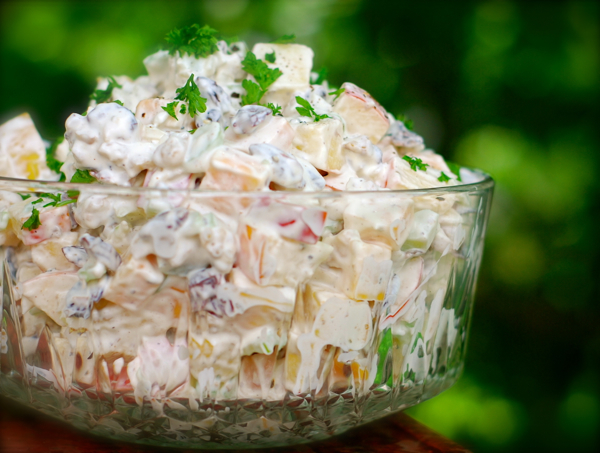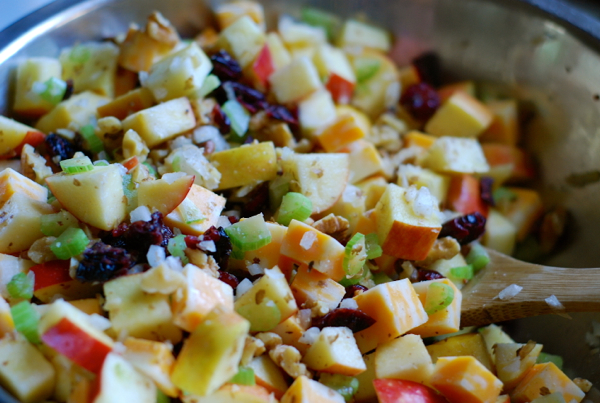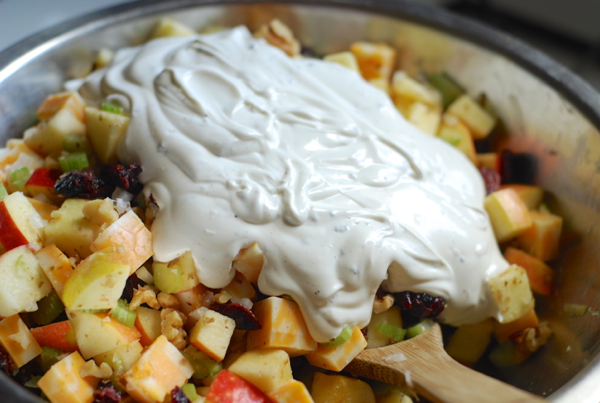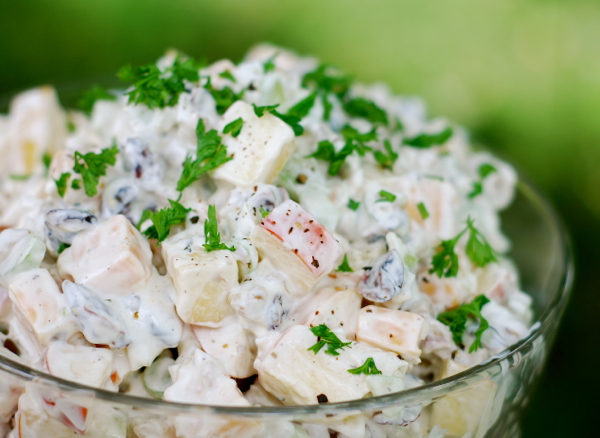 This is a delicious fruit salad that is actually more savory than sweet. It's creamy, cheesy, and delicious and it's the perfect accompaniment to any picnic, BBQ, or potluck menu! It can easily be doubled or tripled for a large crowd.
~ for the salad ~
serves 8
5 medium sweet-tart apples, cored, unpeeled, cubed
2 teaspoons apple cider vinegar OR fresh lemon juice
1/2 cup chopped celery
1/4 cup finely chopped onion
1 cup coarsely chopped walnuts
8 oz. cubed cheddar jack cheese
1 cup dried cranberries (dried cherries or plain raisins work too)
~ for the dressing ~
1/2 cup real mayonnaise
1/2 cup sour cream
1/4 cup plain, Greek yogurt
a pinch of cinnamon
salt and pepper, to taste
Place apples in a large, non-reactive mixing bowl (such as glass or stainless steel.) Toss with the vinegar/lemon juice to prevent apples from turning brown. Add the celery, onions, walnuts, cheese, and cranberries. Mix well.
Mix all dressing ingredients in a medium mixing bowl until smooth. Pour over salad and gently toss until all ingredients are evenly coated and combined. Transfer salad to a pretty serving bowl. Top with a little chopped, fresh parsley as a garnish.
Enjoy!
~Melissa
You may enjoy these related posts: