Print Friendly Version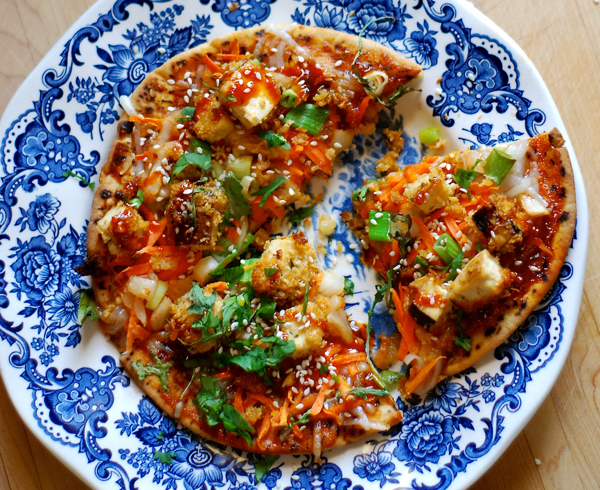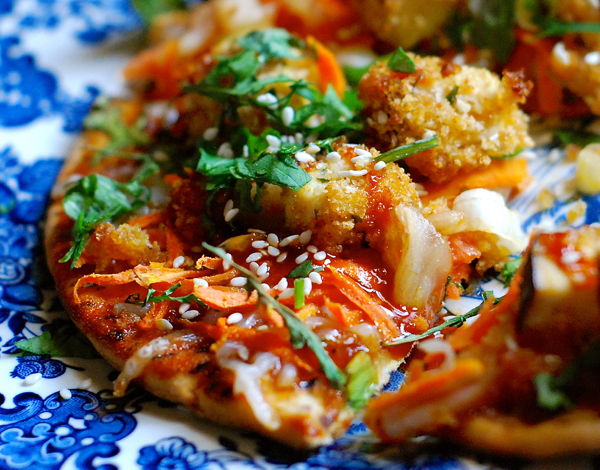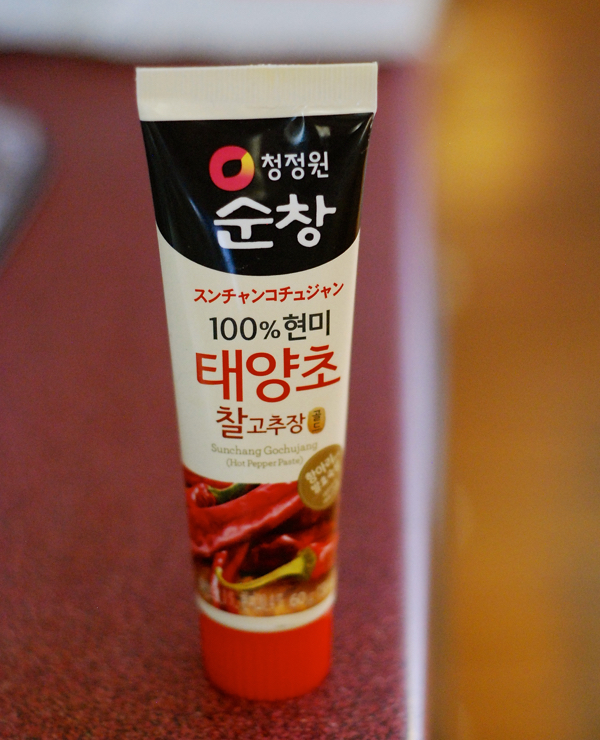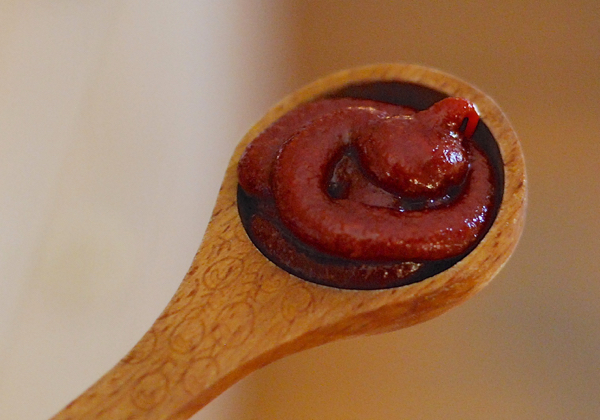 I love Korean food and I love pizza. Why not combine the two and create something new and exciting? This pizza is riDONKulous. It's so good. I decided to use simple pita bread as a crust, but you can use whatever pizza crust you like. I purchased Korean gochujang paste as the base for my Korean hot bbq sauce. You could use a combination of tomato paste and sambal oelek if you like, but you won't get the same exotic depth of flavor as you will from the gochujang. It's truly amazing. I purchased a tube of the paste on Amazon, if you don't have access to a Korean market where you live.
Anyhoo. prepare to be dazzled by this pizza. Make a bunch. I'm serious.
For the Korean Hot BBQ Sauce:
4 Tablespoons gochujang paste
1/4 cup hot pepper jelly
3 Tablespoons brown sugar
2 Tablespoons water
2 Tablespoons smoky BBQ sauce
1 Tablespoon rice vinegar
2 Tablespoons dark sesame oil
1 Tablespoon light soy sauce (low sodium)
2 large cloves garlic, minced
Whisk all ingredients in a medium mixing bowl until well combined. Transfer to a glass jar with a tight fitting lid. This sauce will keep in your refrigerator for 2 weeks, or in your freezer for a year.
For one pita pizza (serves one person) :
1 (6 to 8 inch) pita bread
some of the Korean Hot BBQ Sauce
1/3 to 1/2 cup vegan mozzarella cheese (I used Daiya cutting board)
crispy fried tofu ( I air fried mine and coated it with panko)
shredded carrots
2 green onions, including green tops, chopped
1/4 cup chopped kimchi, squeezed to remove excess moisture
a handful of fresh baby arugula
toasted sesame seeds
fresh chopped cilantro leaves
Sriracha
Preheat pizza oven, or conventional oven, to 425 degrees F while you assemble pizza.
Put the above ingredients on the pita in order listed, leaving the sesame seeds, cilantro, and Sriracha off until after the pizza is cooked.
Place on a cookie sheet and then in the preheated oven for 10 to 15 minutes, or until hot all the way through and cheese is melted. Top with remaining ingredients and serve immediately.
Enjoy!
~ Melissa

You may enjoy these related posts: