Print Friendly Version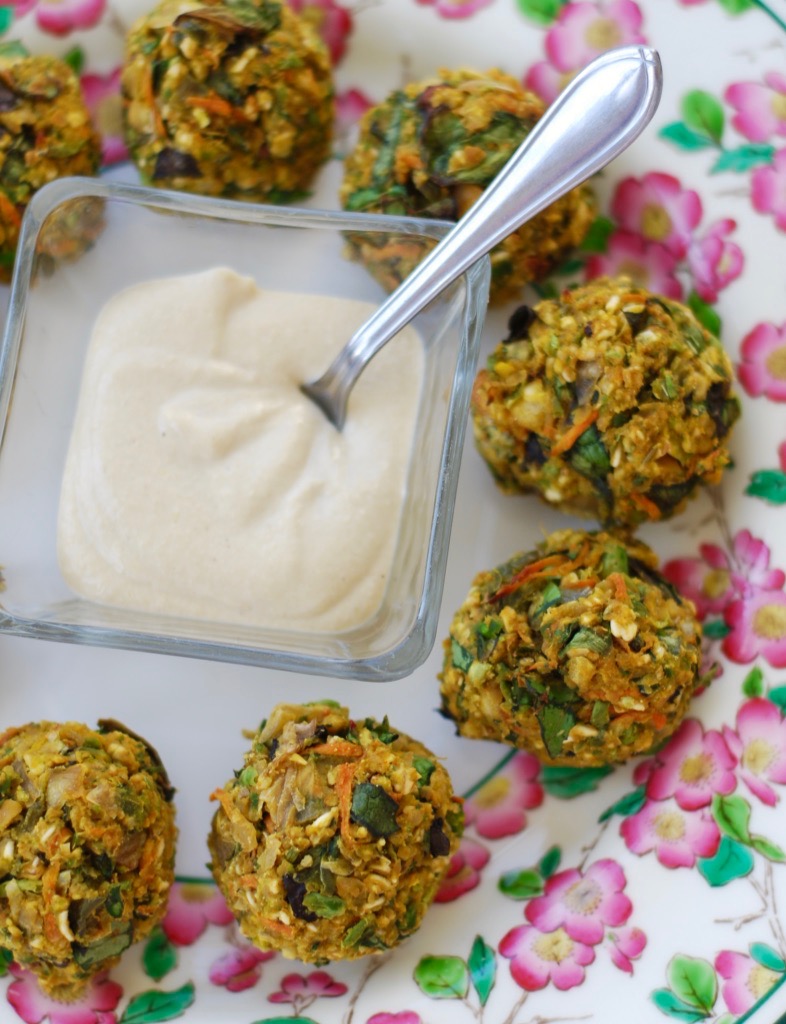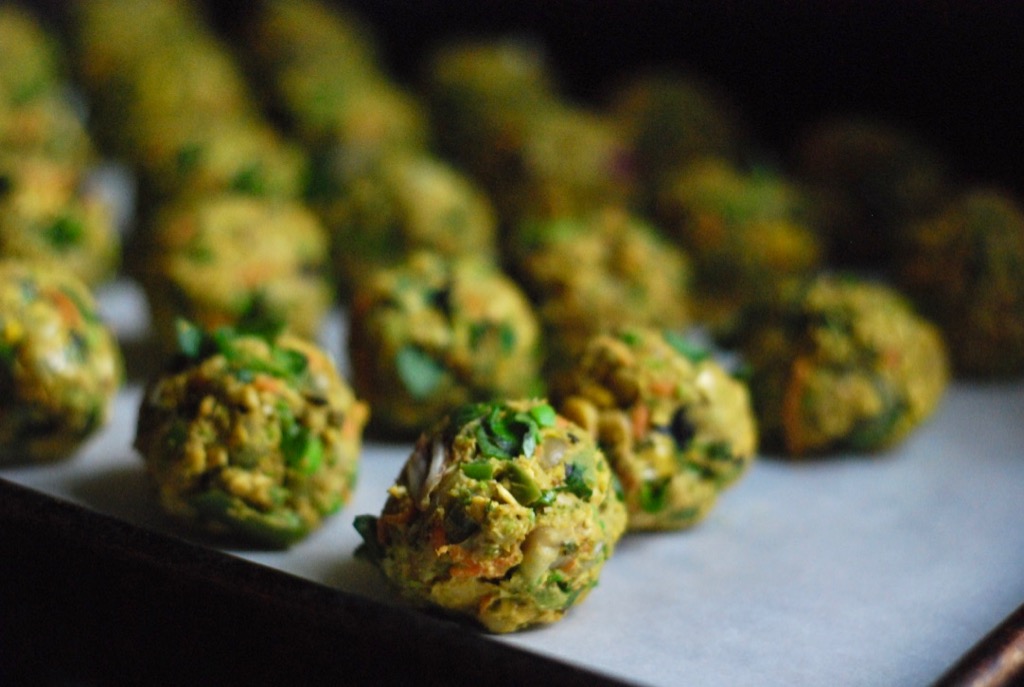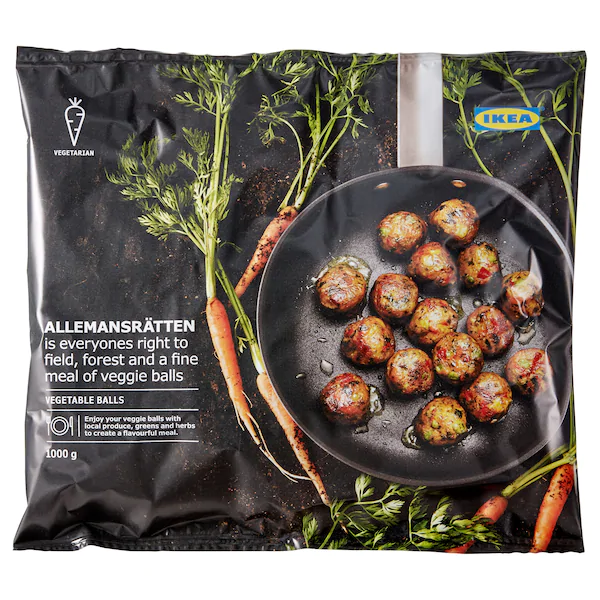 I made it my personal quest to recreate the IKEA veggie balls and make them delicious as well as healthy. Although the original IKEA vegetable balls are already pretty healthy (and of course vegan), I think if one desires to continue their veggie ball habit they might want to switch to a recipe with no oil.
So I made one.
You can feel free to fry these in oil. Nobody is stopping you, so if that's what floats your boat, go for it. You could try air frying them too. I'd suggest putting a layer of cooking parchment on the grate in your air fryer and misting the veggie balls with a little cooking spray first. But if you want to bake them and feel zero guilt about eating 15 at a time (I'm not saying I've done this, and I'm not saying I haven't) … You're going to want to bake them as indicated in the recipe below.
These are seriously good, and even better when dipped in a variety of sauces. I like Thai peanut, marinara, WFPB mayonnaise, maple Dijon, teriyaki, pineapple sweet & sour, and BBQ.
This makes a huge batch (approximately 30 balls.) I suggest just making the big batch or you're going to be dragging your butt back to the kitchen to make them again in a day or two. They're addictive.
~ preheat oven to 375 degrees F. ~
2 cans chickpeas, drained and rinsed
1 medium red or green bell pepper, chopped
1 small onion, chopped
a few Tablespoons vegetable stock to deglaze pan while you saute veggies
1 cup frozen (thawed) peas
1 cup frozen (thawed) sweet corn
1 medium carrot, grated
3 cups chopped kale or spring greens
1 cup oats
1/4 cup to 1/2 cup oat flour (as needed if mix is too sticky)
1/4 cup nutritional yeast
3 large garlic cloves, minced
2 teaspoon onion powder
1 Tablespoon oregano
1 teaspoon thyme leaves
1 teaspoon turmeric
1/2 teaspoon rubbed sage
2 teaspoon smoked paprika
1 Tablespoon agave syrup
salt and pepper, to taste
Place chickpeas in bowl of large food processor.
Saute pepper and onion in a dry pan. Add a little of the veggie stock as needed to deglaze pan. Veggies are done when they're slightly browned and tender. Place them in the food processor and process them with the chickpeas until well mixed but so they still have texture. We're not making hummus here.
Transfer the chickpeas/veggies to a large mixing bowl.
Now put the peas, corn, carrot, kale, and oats in the food processor. Mix until well blended, but not pureed. Add this mixture to the chickpea mixture in the bowl. Mix.
Add all of the spices, the nutritional yeast, the garlic, and the agave to the bowl. Mix everything together. If the mixture seems way too sticky, and doesn't hold together when you try to form it into a ball, add a little of the oat flour as needed.
Form into 30 golf ball-size balls. Line them up on a large, parchment lined baking sheet. Bake for 25 to 35 minutes or until completely set and golden brown.
Cool for 15 minutes on the baking sheet and then remove to a wire rack to cool completely if you won't be eating them right away. Store in an air-tight container in your refrigerator for up to a week.
Serve and enjoy with your favorite dips, or wrap some up in a pita for a great sandwich!
~Melissa
You may enjoy these related posts: