Print Friendly Version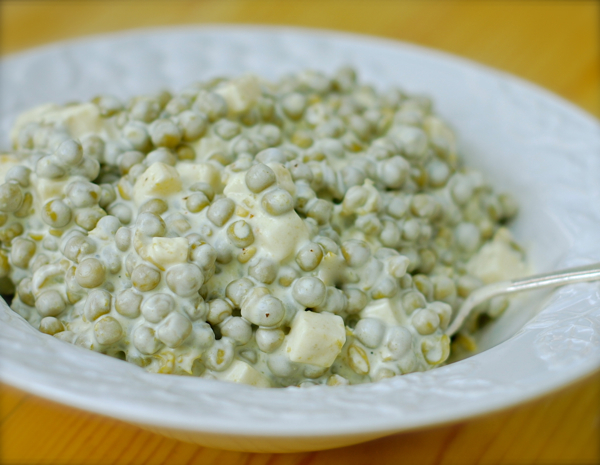 Here's a classic, simple, favorite pea salad recipe. I love it because I adore Le Sueur canned peas. If you don't like canned peas, this probably isn't the salad for you. If you're like me and can't get enough of the sweet little Le Sueurs with soft chunks of mild cheese in a creamy dressing, then you've come to the right place. This is the perfect salad to go with grilled steak, or brought along with sandwiches and chips for an impromptu picnic.
serves 6
2 cans Le Sueur canned peas, drained very well (I use the reduced sodium option)
4 oz. farmer's cheese OR Monterey Jack cheese, cubed
1/4 cup real mayonnaise
1/4 cup full fat, plain Greek yogurt
salt and pepper, to taste
Place all ingredients in a large mixing bowl. Toss gently to combine. Salt and pepper, to taste. Cover and refrigerate until ready to serve. This will keep in your refrigerator for 4 days.
Enjoy!
~Melissa
You may enjoy these related posts: