Print Friendly Version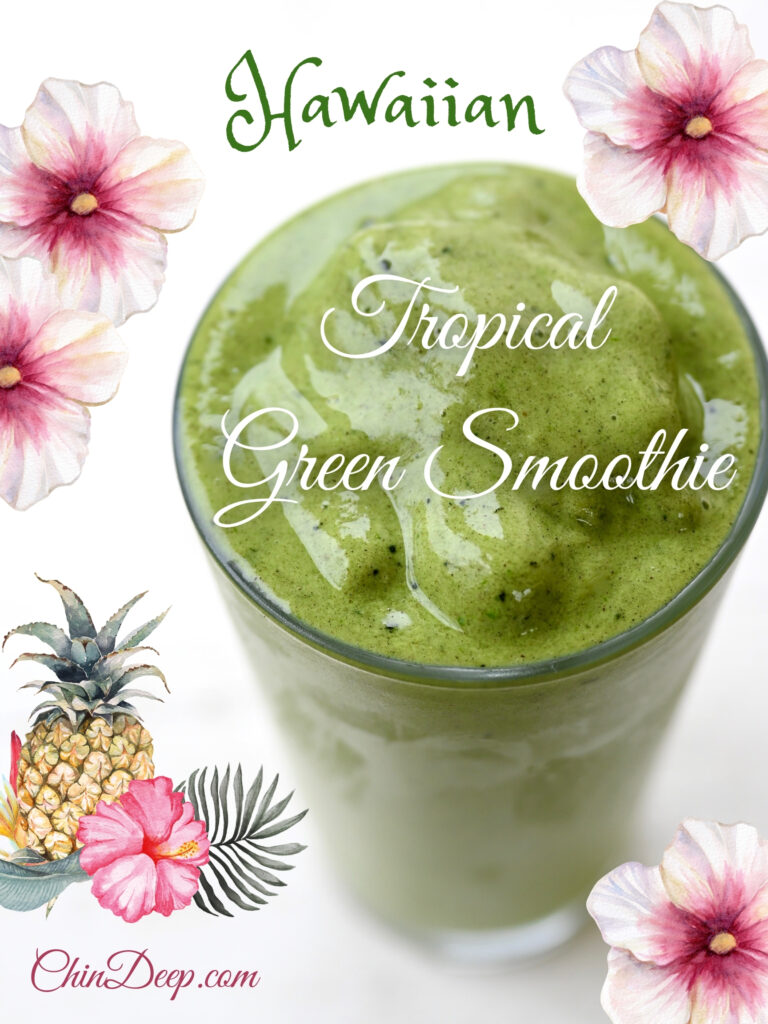 I've been eating a mostly raw, plant-based, vegan diet and enjoying a smoothie (or two) every day. I've discovered that if you make smoothies correctly, they're not only good for you, they taste like ice cream! Who would have thought eating this way would feel like you're treating yourself to a decadent treat every day?
This Hawaiian Tropical Green smoothie tastes like something you'd drink on the beach. It's bright, fruity, and delicious. The perfect energy drink to have before or after a long hike, bike ride, or weight lifting session.
Orrr… you could just have one for dessert.
for one big smoothie:
1 big, frozen, ripe banana
1/2 c. spinach or kale leaves, coarse chopped
1/4 cup frozen pineapple chunks
1/4 cup frozen mango chunks or peach chunks
1/2 cup coconut milk (not the canned kind)
1/2 cup ice
1 Tablespoon coconut sugar (if needed for sweetness)
1/4 teaspoon pure vanilla extract
1/2 teaspoon matcha powder or chlorella powder
Place all ingredients, except for the coconut sugar, in the bowl of a high speed blender. Blend 1 to 2 minutes, or until smooth and creamy. Taste and adjust sweetness with up to 1 Tablespoon coconut sugar, if needed.
Enjoy!
~Melissa
You may enjoy these related posts: