Print Friendly Version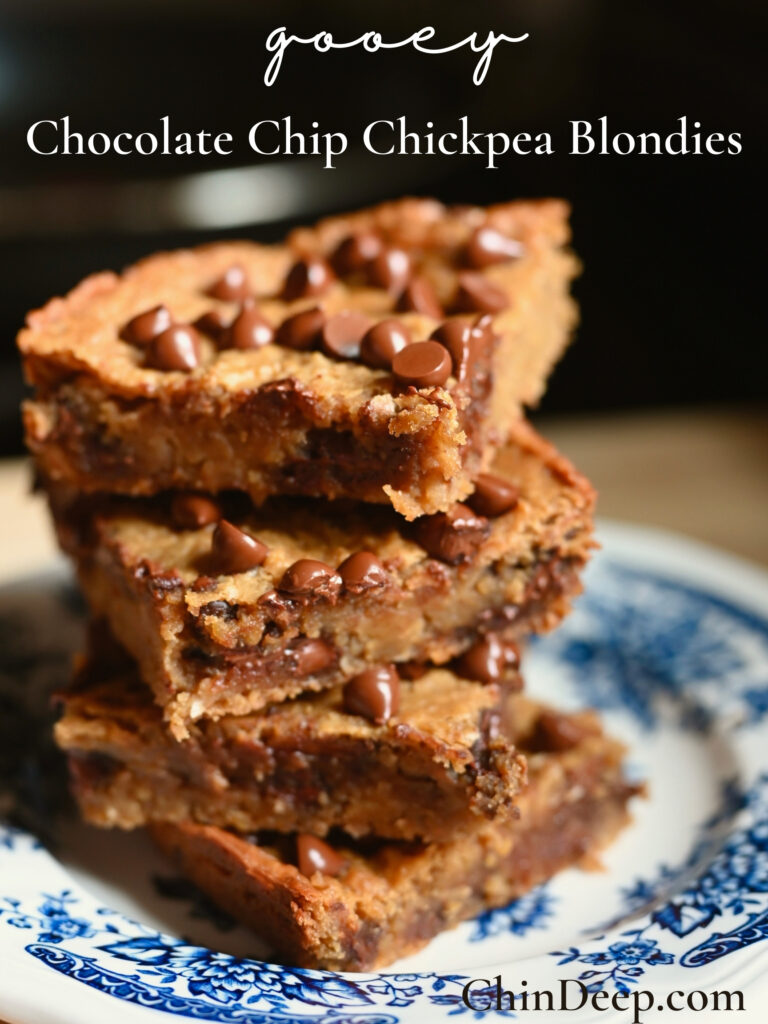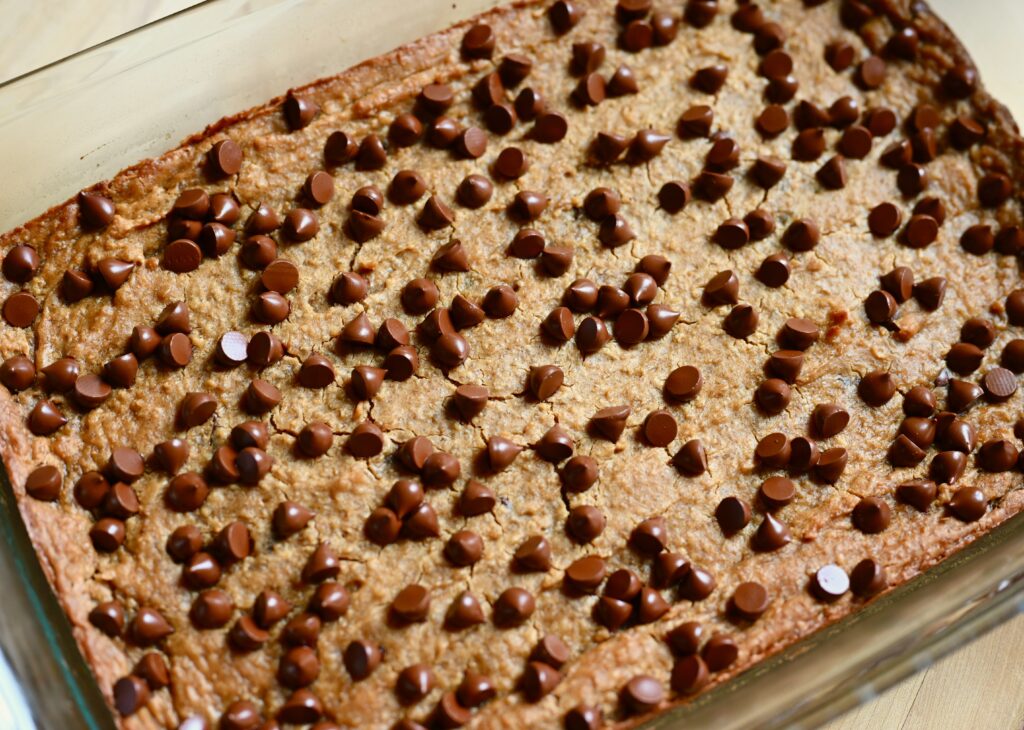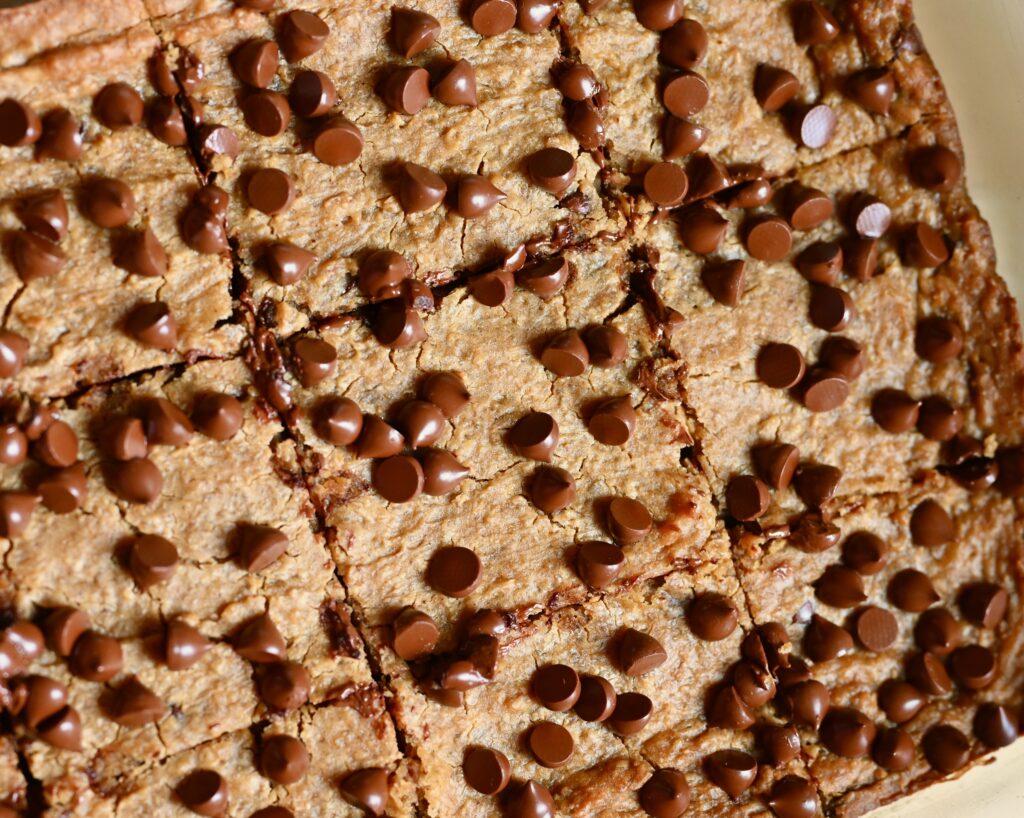 What's a good thing to make when you're craving something that's fudgy, chocolate, and decadent, but is also good for you? It might seem like your only options are fruit, or a smoothie. Let's face it, that doesn't always satisfy the craving. What to make, what to make…
Oh! Here's an idea. Make these delicious blondies. They're so ooey, gooey, chocolaty, and delicious! You would never know they're healthy, but they are. Packed with protein, no flour, gluten free (if that's a concern,) full of fiber, and sweetened with pure maple syrup and dark chocolate, not refined white sugar. So, yeah, they could double as breakfast or stand in as a healthy snack.
Whenever I make a pan of these delicious chocolate chip chickpea blondies, they never last long. Everyone loves them!
I always try to use organic products and I did with every ingredient in this recipe.
~ preheat oven to 350 degrees F. ~
2 (15 oz.) cans chickpeas, rinsed well and drained
1 c. natural peanut butter
2/3 c. pure maple syrup
1 Tablespoon pure vanilla extract
1 teaspoon sea salt
1/2 teaspoon baking powder
1/2 teaspoon baking soda
1 heaping cup dark chocolate chips
Lightly oil a 9X13 baking pan.
Place everything (except for the chocolate chips) in a large food processor and blend until smooth. Transfer to a bowl and fold in 1/3 of the chocolate chips.
Spread evenly into the prepared baking pan, sprinkle with the rest of the chocolate chips, and bake in preheated oven for 20 to 30 minutes or until a toothpick comes clean when inserted into the center of the bars, and the edges are golden brown. Remove from oven.
Cool in the pan, on a wire rack, for 20 minutes. Sprinkle with a little more sea salt (just a pinch) if desired.
Cut into squares and enjoy immediately, or cool completely, cover, and store in refrigerator for up to 5 days.
Enjoy!
~Melissa
You may enjoy these related posts: