Print Friendly Version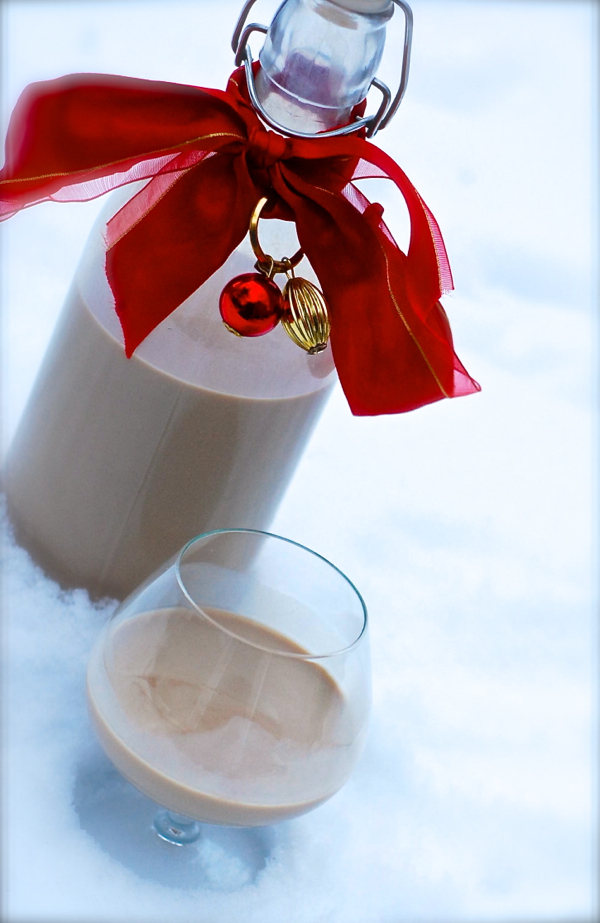 A little libation to enjoy during the holidays! Easy and delicious!
1/4 cup heavy cream
1 cup half & half
14 oz. sweetened condensed milk
1 and 1/2 cups Irish whiskey
2 teaspoons instant coffee granules
2 Tablespoons chocolate syrup
2 teaspoons pure vanilla extract
1/2 teaspoon pure almond extract
Place all in the bowl of a blender and pulse until thoroughly combined. Using a funnel, transfer to a pretty bottle with an air-tight top (I bought the bottle that is pictured above at IKEA for less than $4.) Chill Irish Cream until ready to serve. Shake well and pour into glasses with or without ice.
Merry Christmas!
XO,
~Melissa
You may enjoy these related posts: