Print Friendly Version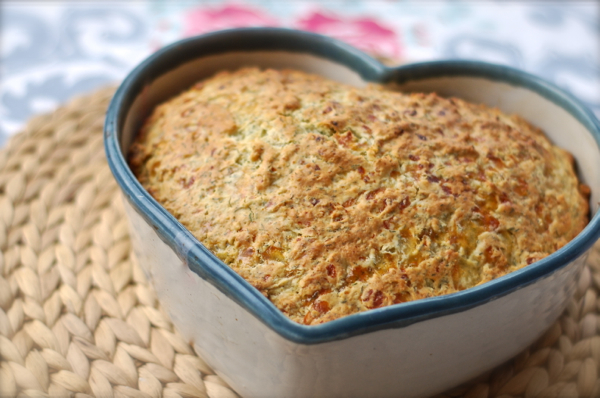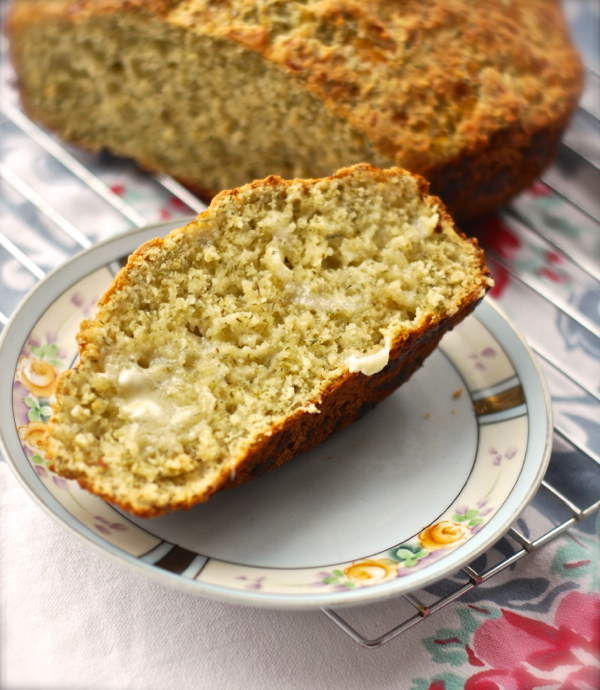 "Here is a collection of recipes for soups, breads, sauces, dips, spreads, entrees, and desserts influenced by many different ethnic cooking styles. The recipes are all vegetarian, utilizing a large variety of vegetables, fruits, nuts, legumes, grains, herbs, and spices. This cuisine is about celebrating the bounty of nature in general, and a garden-and orchard-based way of eating in particular." ~Mollie Katzen, Enchanted Broccoli Forest
On Easter Sunday, after making the trek to Stillwater to visit with my father in law, we decided to go home and do some cooking. Andie helped me make a loaf of cottage cheese dill bread using a recipe from Mollie Katzen's Enchanted Broccoli Forest Cookbook. It's one of my favorite cookbooks, full of yummy, healthy recipes. Jeff and Gracie went to work making his crawfish bisque. He's still perfecting the recipe so I won't be posting it today 🙂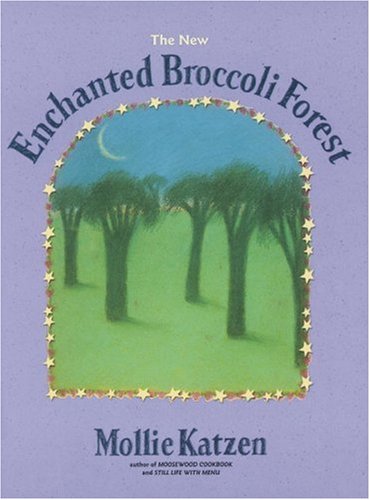 The cottage cheese dill bread is a batter bread, not a yeast bread, so it only takes about 15 minutes to prepare and about 50 minutes to bake.
Cottage Cheese ~Dill Bread
2 cups unbleached, white flour
2 teaspoons baking powder
1/2 teaspoon baking soda
1/2 teaspoon salt
1 cup cottage cheese
2 eggs
6 Tablespoons milk
1/4 cup honey or sugar
4 Tablespoons melted butter
3 Tablespoons minced fresh dill (I used 3 Tablespoons dry and it turned out wonderful)
I also added 1/2 teaspoon onion powder, and 1/2 teaspoon garlic powder which is not part of the original recipe, but I think it makes this already great recipe slightly better.)
1) Preheat oven to 350. Lightly butter a medium sized loaf pan.
2) Combine flour, baking powder, baking soda, and salt in a medium-large bowl.
3) In a small bowl, combine cottage cheese, eggs, milk, sweetening, and melted butter. Beat well. Add to the dry ingredients along with the dill, and mix just enough to thoroughly blend. The batter will be a little stiff.
4) Spread the batter evenly into prepared loaf pan. Let it bake for 50 minutes, or until a butter knife inserted all the way into the center comes out clean. After removing bread from oven, let stand 10 minutes before removing from loaf pan. Cool on rack an additional 30 minutes before slicing.
Doesn't it look good? It was perfect with soup!
Happy cooking,
~Melissa
You may enjoy these related posts: