Print Friendly Version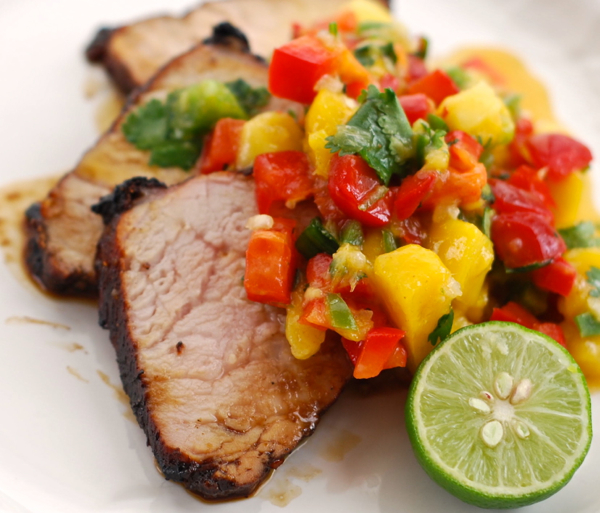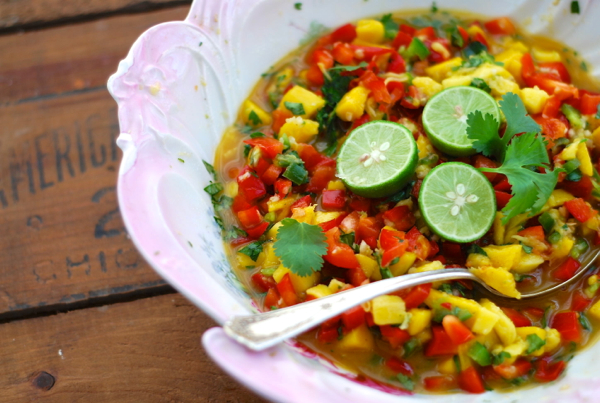 Grilling pork tenderloin is the best way to prepare it, in my opinion. It's such a lean cut of meat that you have to be careful not to cook it too long. A common mistake is to cook the heck out of pork, and what most people don't know is that it only needs to be heated to an internal temperature of 145 degrees with a 3 minute resting time before serving.
Jeff uses the 7-6-5 method, as indicated in this post, for grilling pork tenderloin and it turns out perfect every time.
To make the dish pictured above you'll first want to marinate your unseasoned, plain tenderloin in my recipe for honey balsamic grill glaze for at least 2 hours.
Honey Balsamic Grill Glaze:
1/4 cup Trader Joe's Balsamic Glaze
1 Tablespoon lite soy sauce
3 Tablespoons honey
1 Tablespoon dark sesame oil
1 teaspoon freshly ground pepper
1 teaspoon onion powder
1 teaspoon garlic powder
1 teaspoon ground ginger
1 teaspoon Original Mrs. Dash or Mrs. Dash Pork Grilling Blend
Combine all glaze ingredients in a medium mixing bowl and whisk until thoroughly combined. Use about 3/4 of the grill glaze as a marinade and save the rest to brush on just prior to grilling. Grill according to the directions in this post. Cover pork with some aluminum foil and let it rest for 3 minutes. Slice, plate, and top with THIS mango key lime salsa. Garnish with key lime wedges.
Enjoy!
~Melissa
You may enjoy these related posts: