Print Friendly Version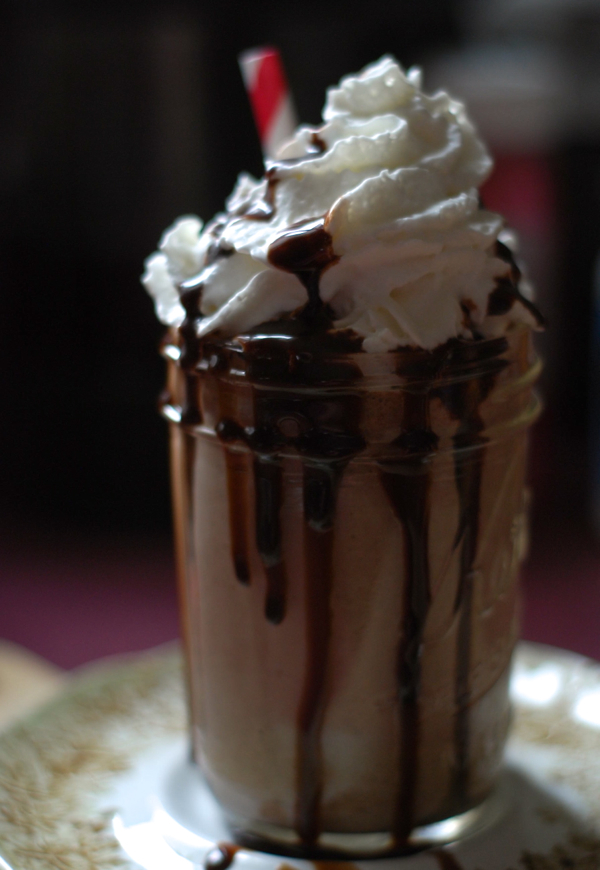 Here's a new creation by my daughter Gracie. She's a master at taking a few simple ingredients and making a yummy masterpiece. Some examples of her work would include: Grilled Cheese Roll-Ups with Marinara Dipping Sauce, Red Velvet Cookie Ice Cream Sandwiches, Alphabet Veggie Soup, Fresh Fruit Dessert Pizza on a Homemade Butter Cookie Crust, and Corn Dog Muffins!
Over the weekend she made these, and they turned out SO yummy! Nutella lovers rejoice! The shakes themselves only have 3 ingredients, but you can add as many toppings as you like. Gracie topped hers with real whipped cream and Hershey's chocolate syrup. Add a little malt to the mix if you like malts… add some banana if you like chocolate banana treats, go nuts with sprinkles and add a maraschino cherry… the possibilities are endless.
for one milkshake:
1 cup premium vanilla ice cream
1/4 cup milk
1/4 cup Nutella hazelnut chocolate spread
Combine all ingredients in the bowl of a blender. Pulse until evenly incorporated and smooth. Pour into a little canning jar or glass to serve. Top with your favorite garnishes.
Enjoy!
~Melissa & Grace
You may enjoy these related posts: