Print Friendly Version
"A meal without wine is like a day without sunshine." ~ Anthelme Brillat-Savarin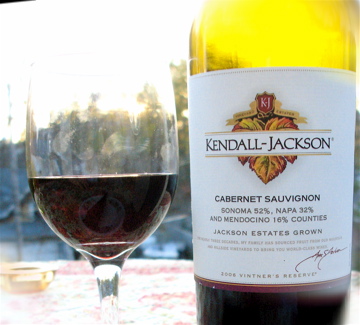 photograph by Melissa Placzek
I've enjoyed cooking with wine pretty much since I started cooking. A splash or red wine in spaghetti sauce elevates the flavor from merely "good" to "fantastic." Cooking with wine adds depth to your dishes. I was going to go into all the details here and realized there are already so many great articles on the subject, I'd just direct you to one of those if you care to read more about this. HERE you go!
The one tip I'll emphasize, because I don't think it can be overlooked, is don't cook with wine you wouldn't drink. It just makes sense that if you're looking to add good flavor to your dish, that you'd use good wine to accomplish this. Not that you have to spend a ton of money on a bottle, there are good wines with moderate price tags attached. If you like the "two buck chuck" that can be purchased at places like Trader Joe's, then, by all means, use it in your cooking. 😉
Here is a collection of 35 recipes that have been published on ChinDeep that include wine in them. There is quite a variety. Enjoy!
3.) Venezia Baked Ameretti Apples
4.) Roast Goose
5.) Creamy Chicken & Wild Rice Soup
6.) South of the Border Tortilla Soup
7.) Coffee Roast
8.) Cornish Pasty
9.) Autumn Apple Bacon Chicken
10.) Cider Stew
11.) Mixed Grill Kabobs
12.) Bananas in Red Wine
13.) Easy Peasy Pea Soup
14.) Mushroom Crostini
15.) Gypsy Stew
16.) Pasta Puttanesca
17.) Risotto Fritters
18.) Thai Coconut Chicken Soup
19.) Cara Cara Orange Glazed Chicken
20.) Pasta "Fazool"
21) Linguini & Clams
22.) Bruschetta
23.) Asian Lettuce Wraps
24.) Tandoori Chicken on the Grill
25.) Latin Beef Picadillo
26.) Summer Strawberry Chicken Salad
27.) Tuscan Lemon Pasta
28.) Melted Lemon Chicken
29.) Bouillabaisse
30.) Baked Ratatouille
31.) Grilled Pizza
32.) Antipasto
33.) Provolone Chicken in Milk Gravy
34.) Comfort in a Bowl: Chicken & Buttermilk-Sage Dumplings
35.) Cantaloupe & Port
Salute!
~Melissa
You may enjoy these related posts: