Print Friendly Version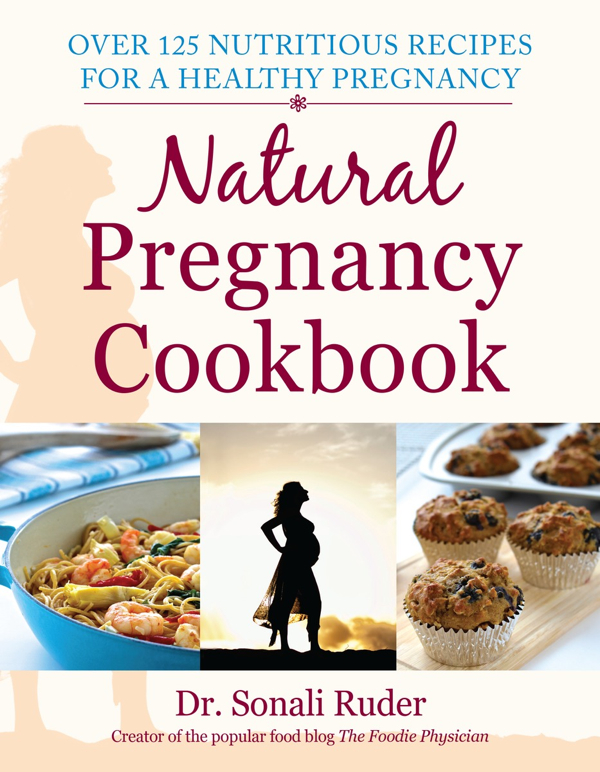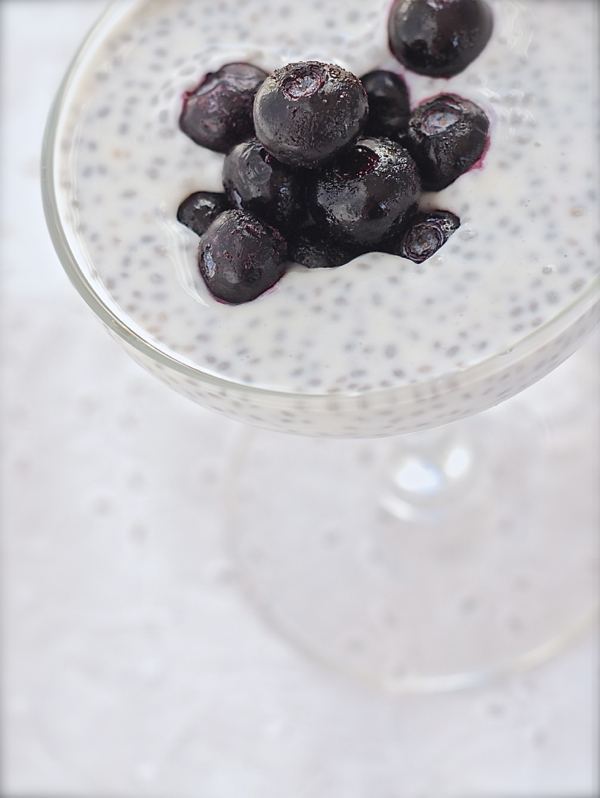 The Natural Pregnancy Cookbook by Dr. Sonali Ruder (also known as The Foodie Physician,) is a beautiful cookbook for expectant mothers. What I immediately noticed while reading this collection of recipes is that it would be a great cookbook for anyone who wants to cultivate a healthy lifestyle. It makes eating healthy food both easy and fun!
Sonali has created 125 delicious, nutritious recipes that your whole family will enjoy cooking and eating. She's combined her medical and culinary areas of expertise and developed a guide that the expectant mother can both enjoy and trust. The book includes gorgeous, full color photography of the dishes, which make it a delight to look at while you make magic in the kitchen.
I can't wait to make the Berry and Ricotta Stuffed French Toast, Mediterranean Shrimp Pasta, Cravable Chocolate Ganache Cupcakes and the Cauliflower Cheesy Bread with Marinara Dipping Sauce!
Of course I had to start with an easy dessert, so the Chia Pudding was first on my list! I included my rendition of Sonali's recipe here with just a couple tweaks. What I love about this recipe, other than the fact that it's creamy, healthy, and delicious, is that it's versatile. Use your favorite berries, or whatever fresh fruit you have on hand. I used blueberries and sweetened vanilla almond milk and skipped the honey. I didn't have almonds so I decided to use a little pure almond extract in place of the vanilla. It was awesome! Thanks, Sonali!
Chia Pudding:
~ for 2 servings ~
3/4 cup sweetened, vanilla almond milk
3/4 cup nonfat or low-fat plain Greek yogurt
3 Tablespoons chia seeds
1/4 teaspoon pure almond extract
1/2 cup fresh berries or other fruit
optional topping: sliced almonds
Pour all ingredients into a big mason jar. Cover tightly with lid and shake until ingredients are combined. Allow mixture to rest for 20 minutes (the seeds will start to sink to the bottom.) Shake again and place in refrigerator to chill overnight. The mixture will thicken considerably and turn into pudding! When ready to serve, divide the pudding between two bowls and garnish with the berries and optional almonds.
Order your copy of The Natural Pregnancy Cookbook on Amazon today!
Dine with the Doc on Facebook too!
Enjoy, and happy reading/cooking!
~Melissa
You may enjoy these related posts: