Print Friendly Version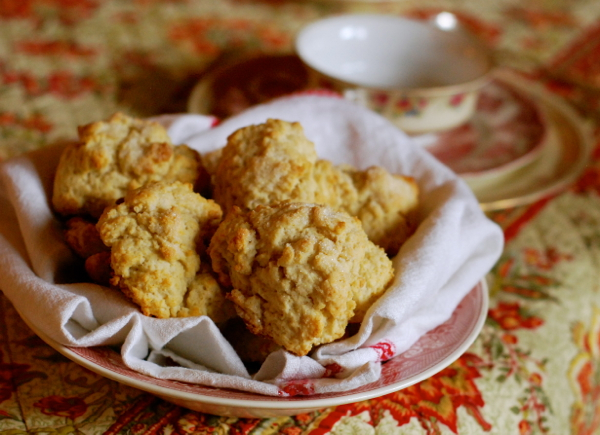 I hosted a little tea party at my home this past week. I made these delicious morsels last minute. They were wonderful!
~ preheat oven to 400 degrees F. ~
Yield: 8 to 10 scones
1 and 1/3 cup unbleached, all purpose flour
2 heaping Tablespoons sugar + more for tops
1 and 1/2 teaspoons baking powder
1/4 teaspoon salt
1 cup heavy whipping cream
Mix all ingredients in a large mixing bowl just until everything comes together and is moistened. Drop dough, using an ice cream scooper, onto a large, parchment-lined baking sheet. Sprinkle tops with a little more sugar. Bake for 15 to 20 minutes.
Cool a bit and serve with jam, Devonshire cream and lemon curd.
Enjoy!
~Melissa
You may enjoy these related posts: