Print Friendly Version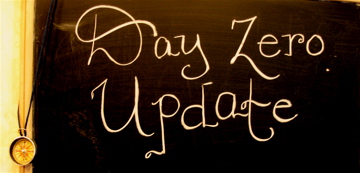 photograph by Melissa Placzek
"Though pleased to see the dolphins play, I mind my compass and my way."
~Matthew Green
I've been checking things off of my Day Zero list! Some of you are paying attention to my progress, and some of you have made lists of your own! Isn't this an exciting adventure? If you're a new reader or just visiting my blog for the first time, you can read more about the DAY ZERO PROJECT HERE. HERE and HERE are some previous updates.
Here's what I've been up to:
#16
Complete 5+ Yarn or Sewing Projects
This one was pretty easy, I went way over the goal number around Christmas time when I was crocheting HATS, FINGERLESS GLOVES, and WINE BOTTLE CARRIERS for gifts.
#91
Learn 5 Constellations
This one was really fun. I'm glad I finally did it. Stargazing is something I've always been interested in, and now that I've started I can't wait to learn more. The 5 Constellations I learned to identify (by first locating Orion's belt…)
Orion
Cassiopeia
Gemini
Canis Major
Canis Minor
#83
Eat chestnuts that have been toasted over an open fire.
Did this at the Red Wing Holiday Stroll…
They were gross. Just sayin'!
#52
Make Homemade Ice Cream
Jeff, Gracie and I did this last week using this easy RECIPE.
YUMMY!!!
#26
Quote Wall
I've always wanted to hang my favorite quotes on a wall in my studio. I've hung the first couple frames on the wall! I think this is a project that will evolve over time, never really being "done." So I counted starting it as something I could check off the list.
#84
Complete 10 illustrations I'm happy with.
Done!
Have you checked anything off your Day Zero list lately?
~Melissa
You may enjoy these related posts: